People often ask me if it's difficult to take children and animal portraits. The answer is yes and no. It is fun and an experience for your child.  I do have to take many photos during our time together because some of them may not be usable.  This is because I am working with a moving child and a moving animal.  Most of the children are young and I want them to have fun so that they will have relaxed facial expressions.  Telling them not to move an inch just does not illicit the proper mood.  Also the animals do move and don't care one bit about my focal plane. Ha ha.  There is a chance that the animal will not be in focus as it should be in some of the images because of the way I choose to shoot.
 Although most people do not want a rundown of how a camera and lens work, it's still important for parents to know that you will not see all of the images that I take when I am photographing children and animal portraits.   Why would the animal be out of focus?  It's not because he or she may be moving.  It is because of the way I use my aperture to get the out of focus back ground that we want in your images.  Otherwise they look like snap shots and that is not what you pay a professional photographer to produce.  I have a horse handler with me if I am photographing a child with a horse.  That person has a good idea about what I need to happen with the animal for the animal and child to be in the same focal plane.  (That is what makes both child and animal in focus)  We work together to get the nice images you see posted on Facebook and here on my site.  We have fun with your children and I provide exquisite dresses for the girls from Dollcake in Australia. We are working on some cute ideas for boys too.   The ponies/horses/or miniature horses are sweet as are the bunnies.  The images are adorable and classic.  I will do unicorn photos if a client is interested but a less gimmicky and more classic portrait is more my style and may hang better in your home on a canvas.
Being a Raleigh children's photographer and living on a farm gives me the advantage of being able to schedule many children and animal portraits. I hope that you will look through my galleries.  I have images posted in my regular children's gallery as well as my magical mini session albums and in the gallery titled "Meet some of the animals". I would love for you to schedule a session with me.  It is so much fun and the parents just love the images.
This is of course what we are going for when shooting children and animal portraits.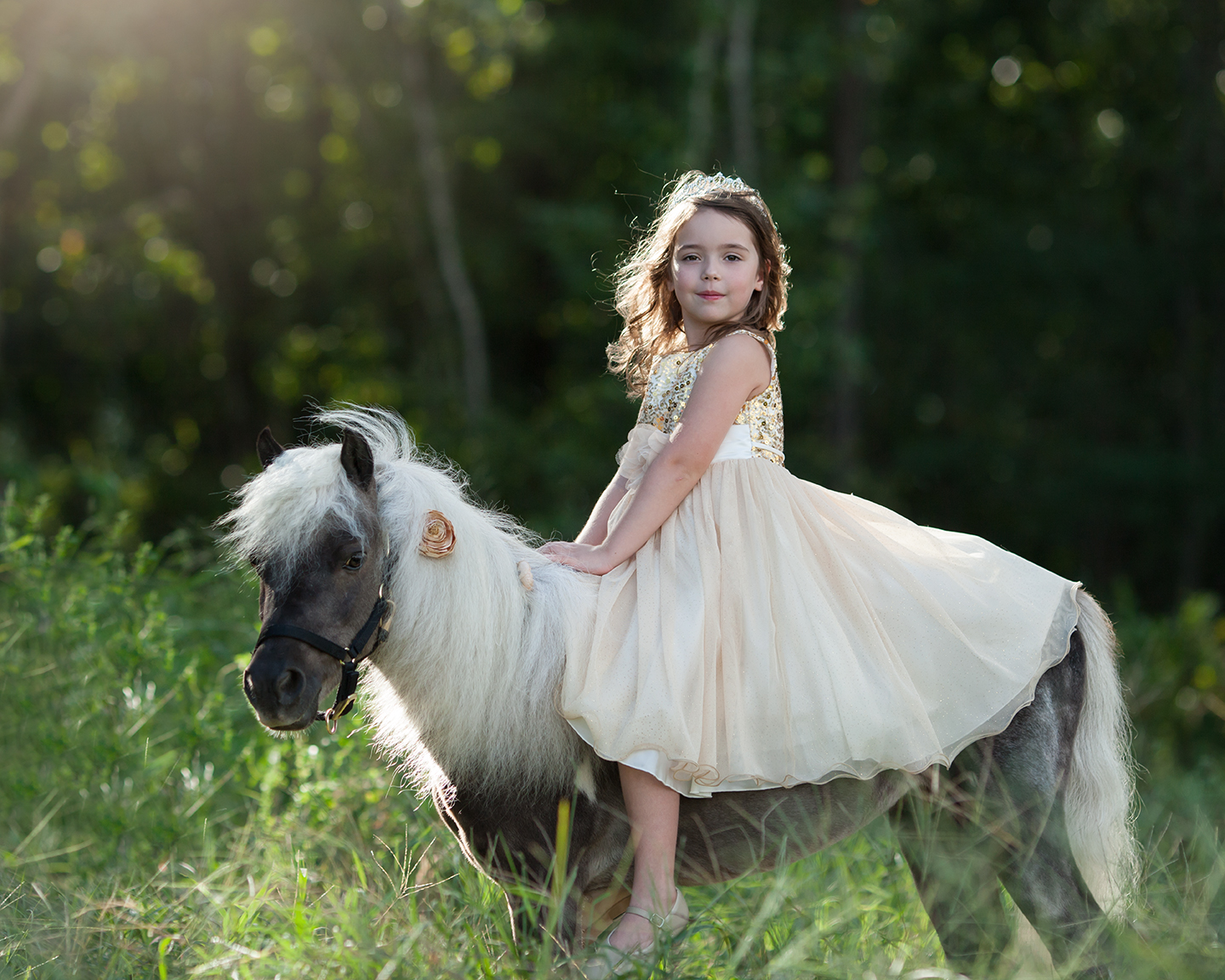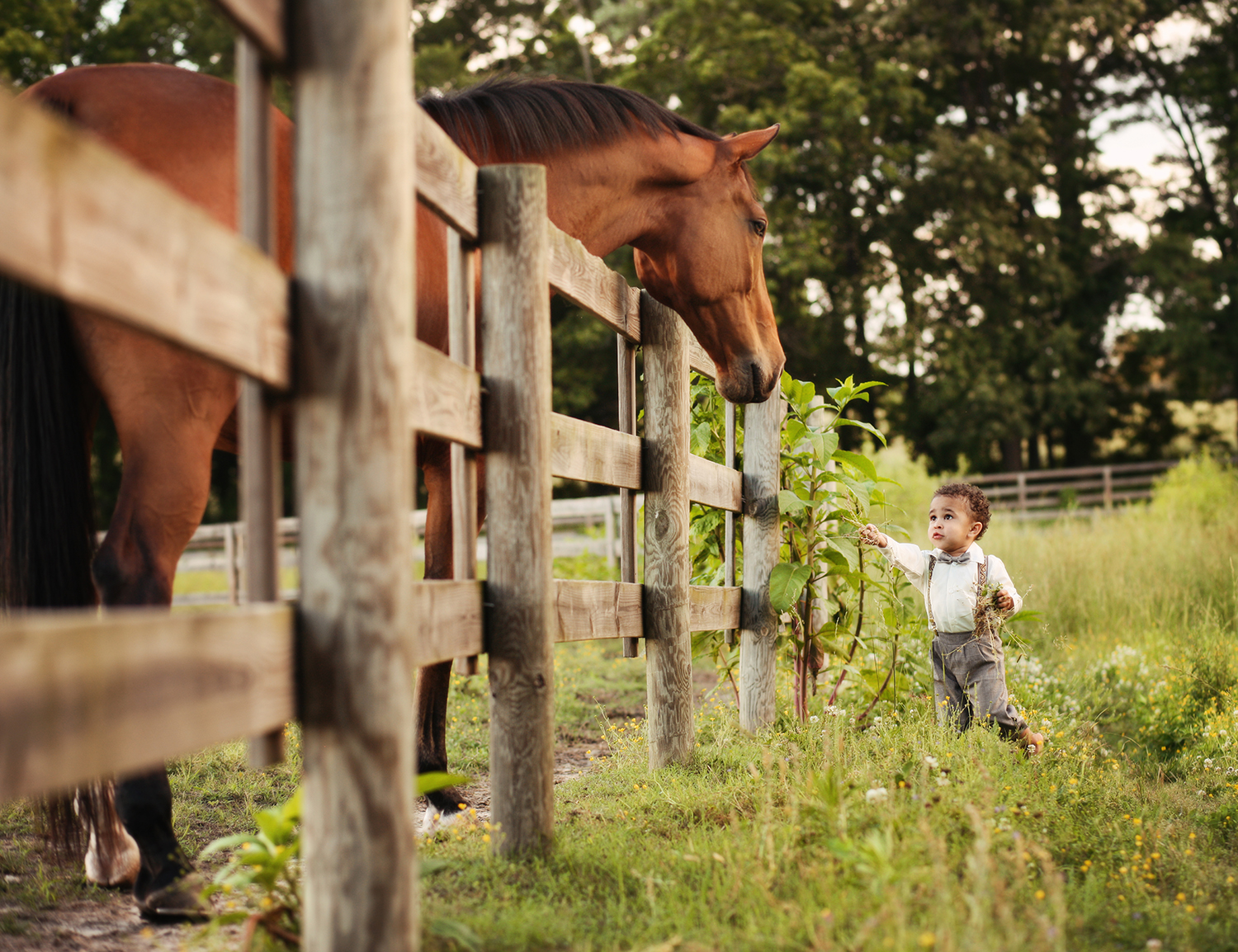 Sometimes I photograph BIG KIDS with their horses.  This first shot actually won an award and was published.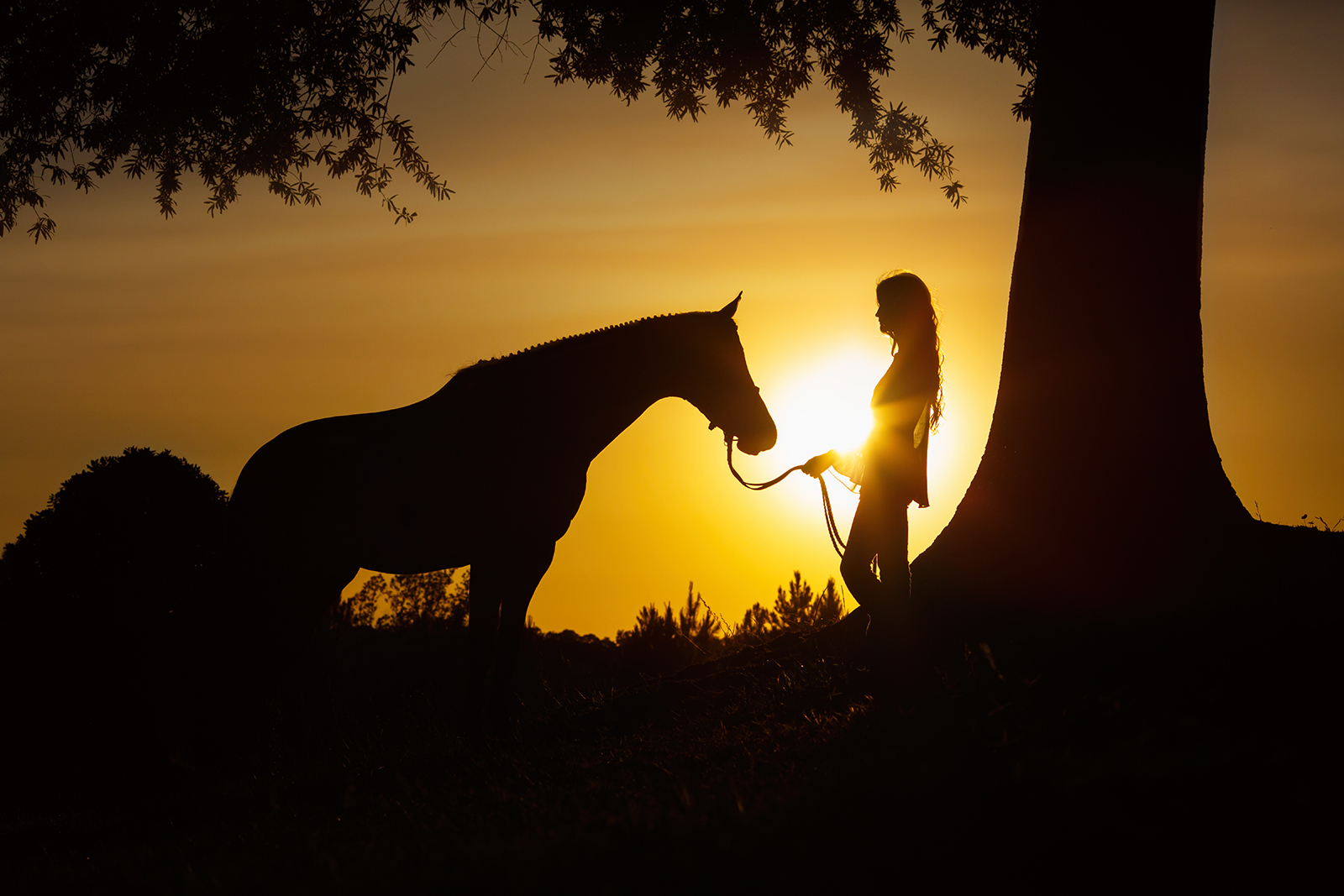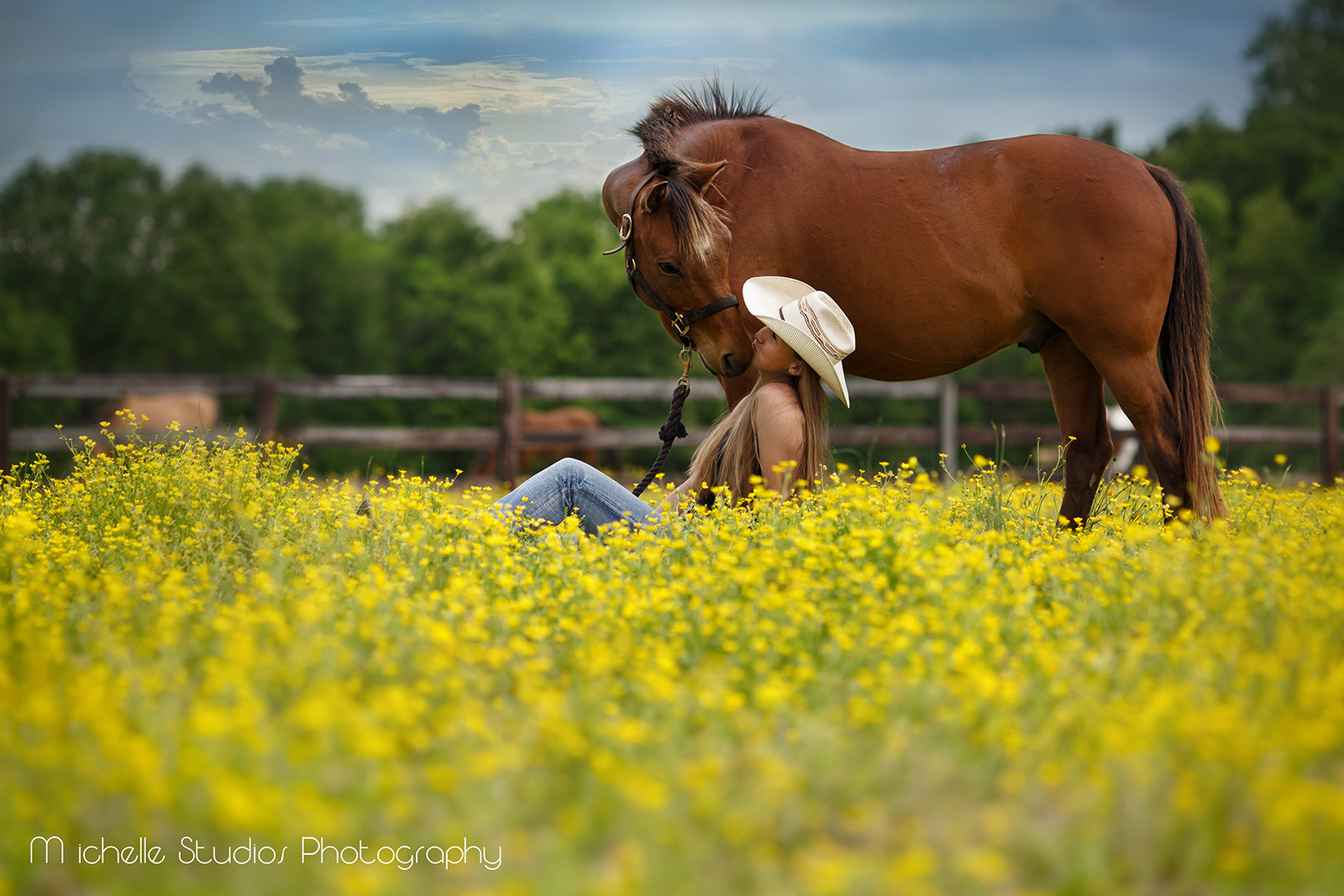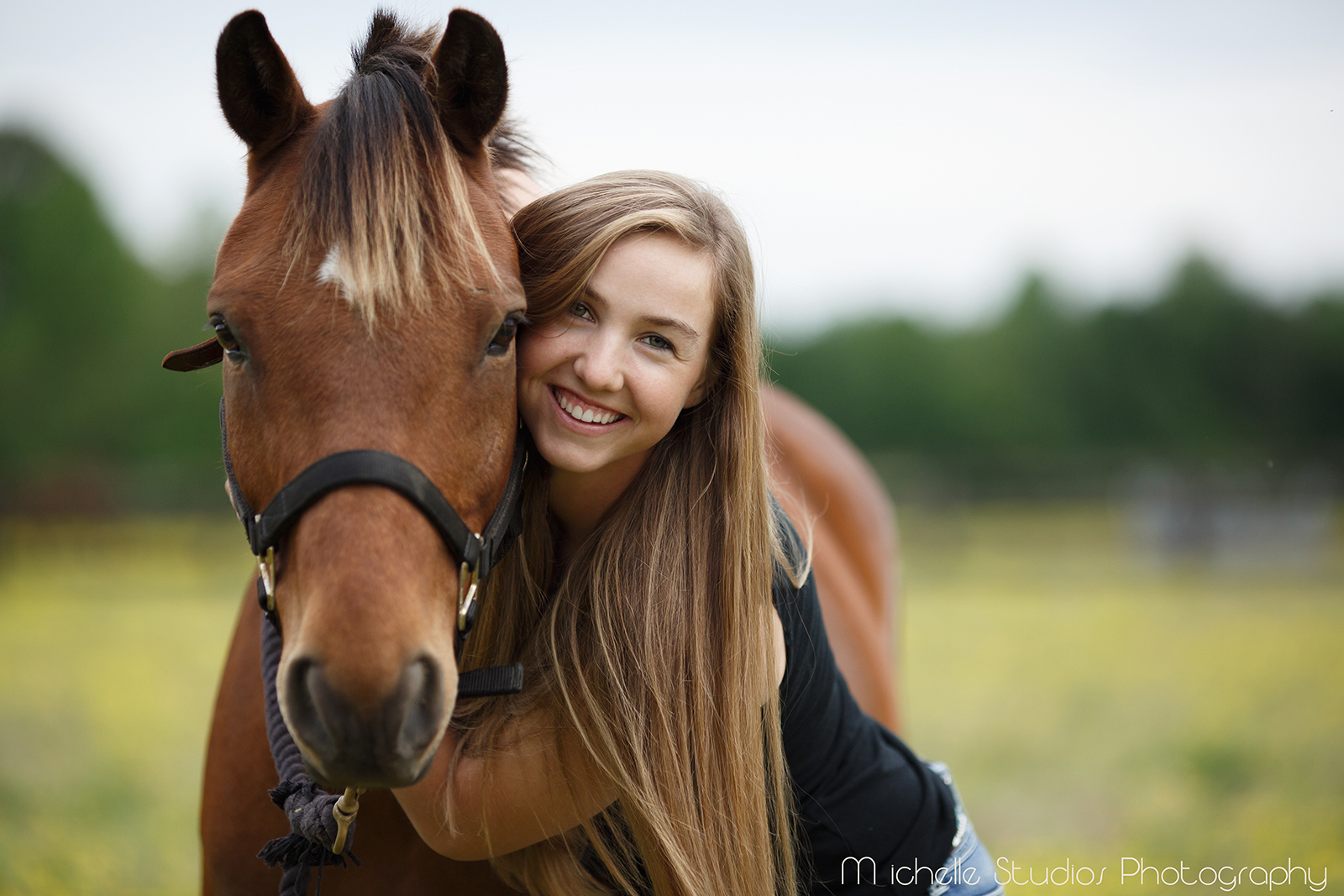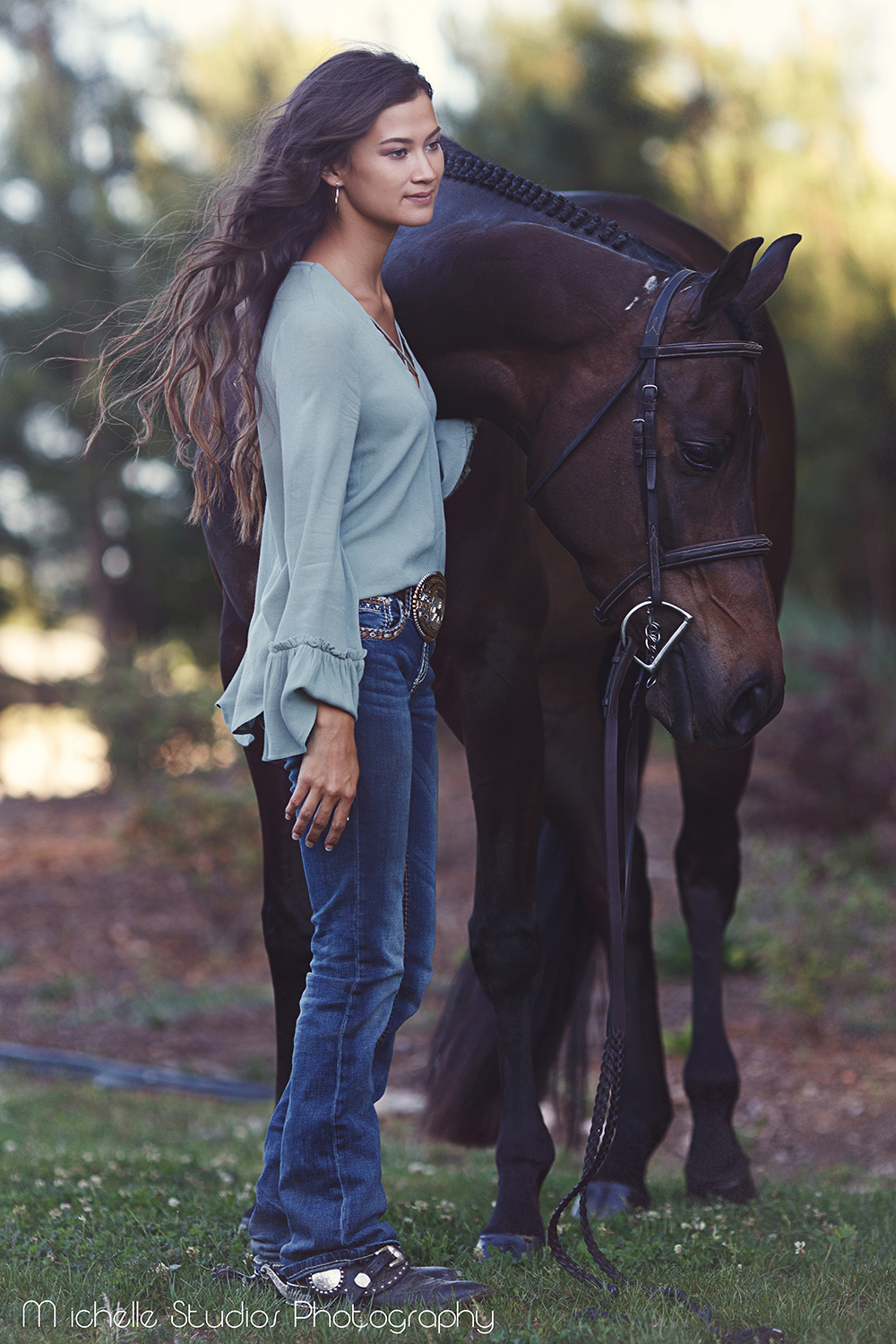 I am also a Raleigh senior photographer and am so excited when they have a horse to add to their senior portraits.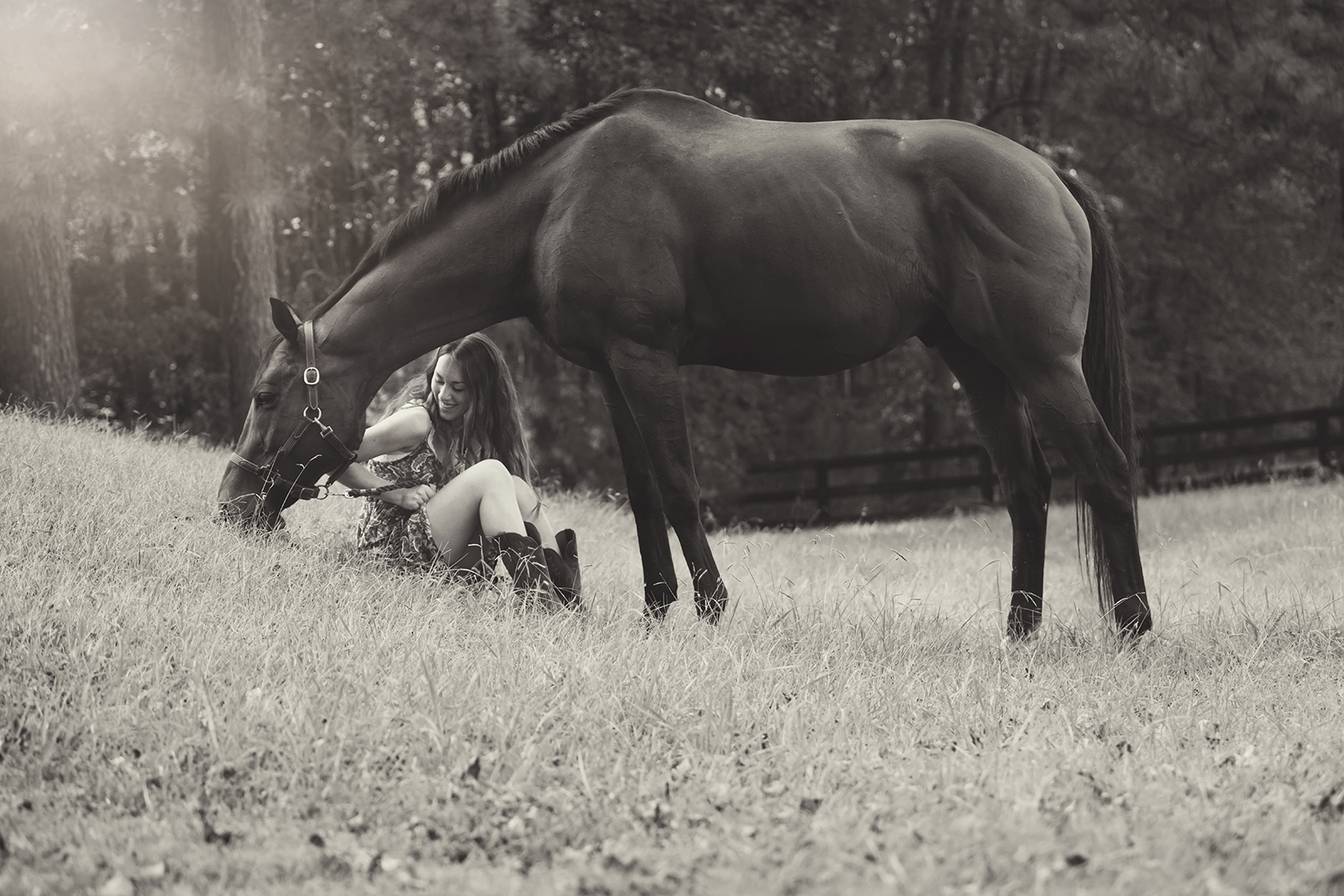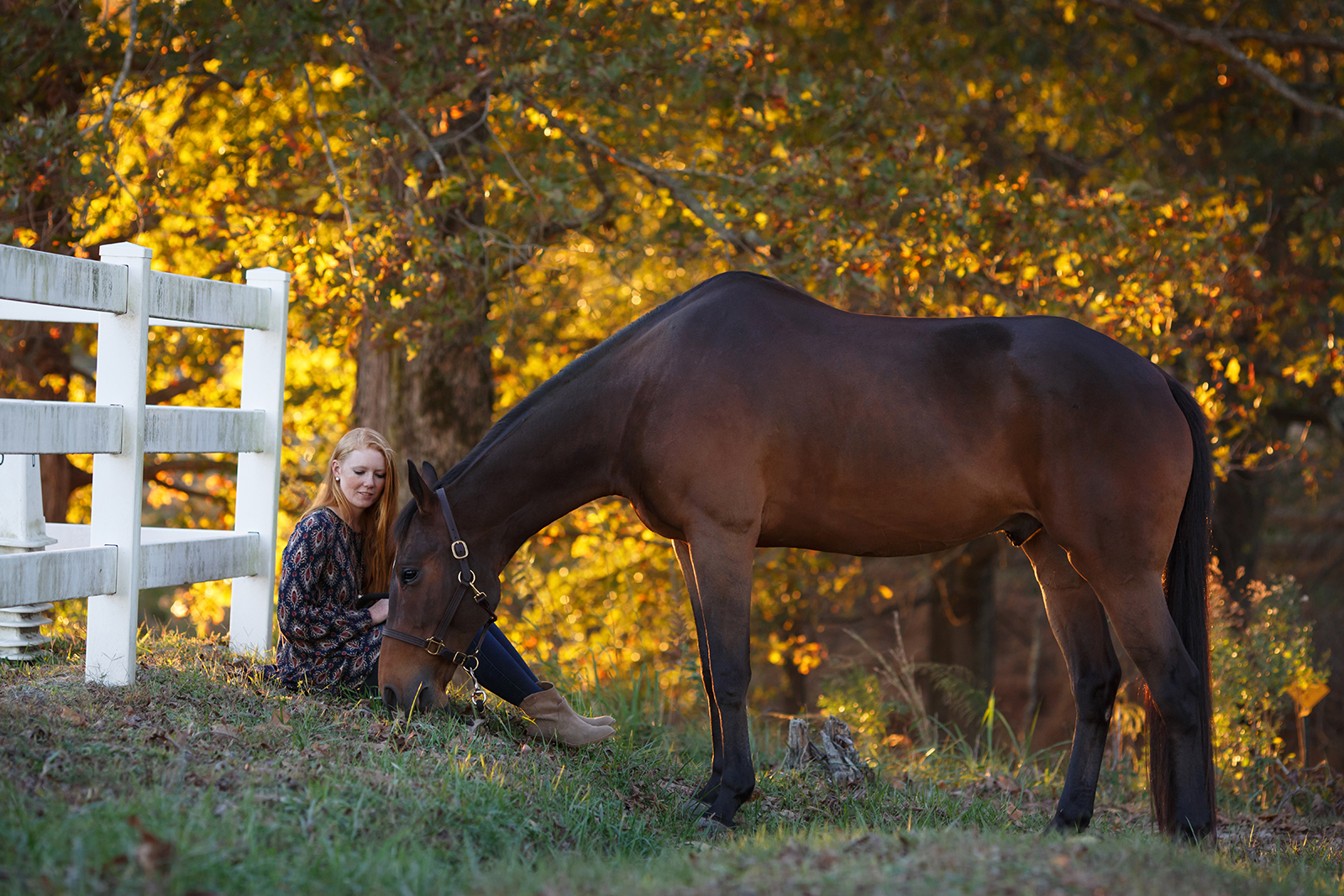 And of course, because as I mentioned I am often working with the animals and very young children there are always the bloopers.  Hope you enjoy as much as I did.
Sometimes you just get sneezed on:    I was laughing so hard when I saw this photo.  Little Lighting even sneezes with a cute facial expression.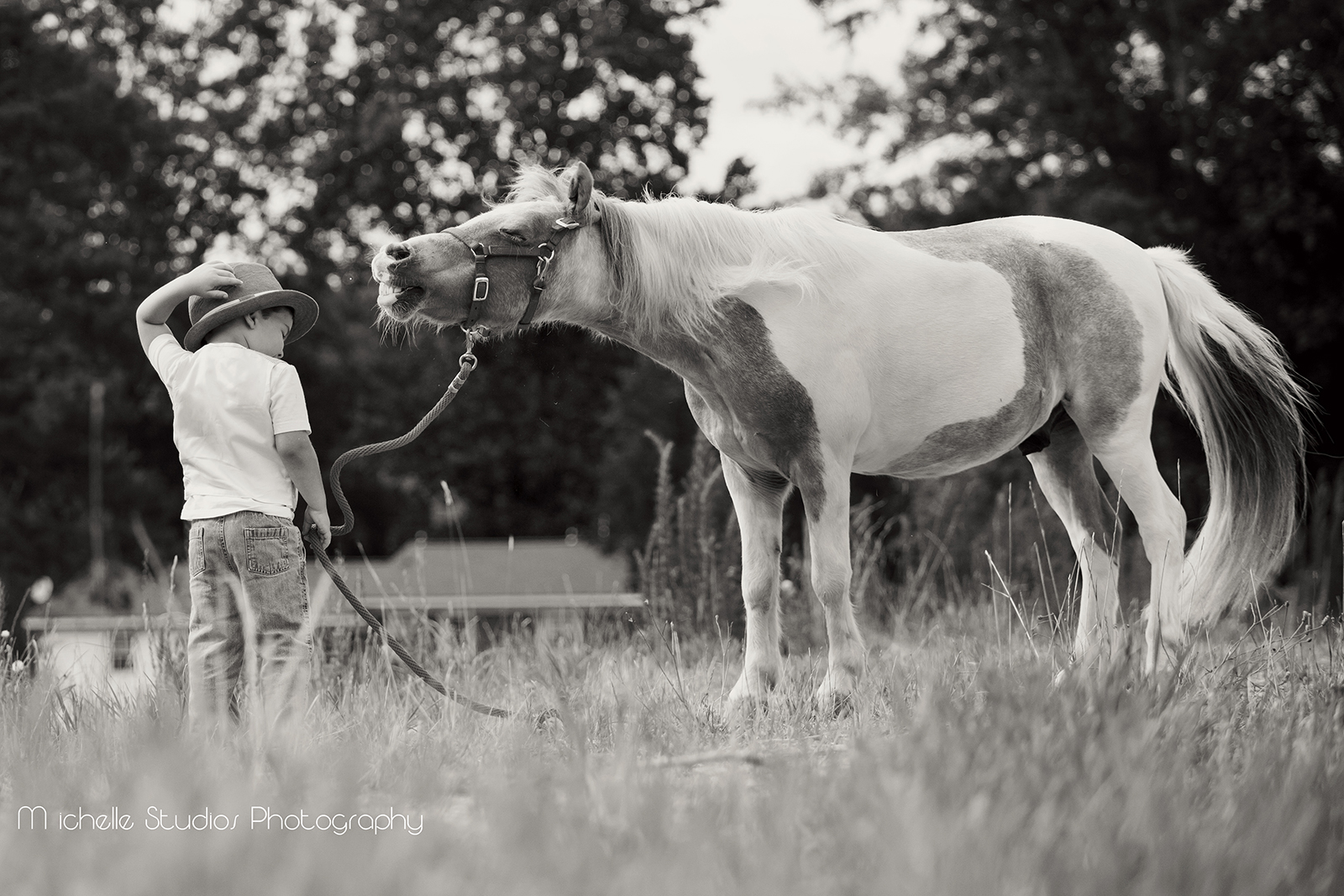 In the image below she is focused on the not so magical unicorn slobber on her hand.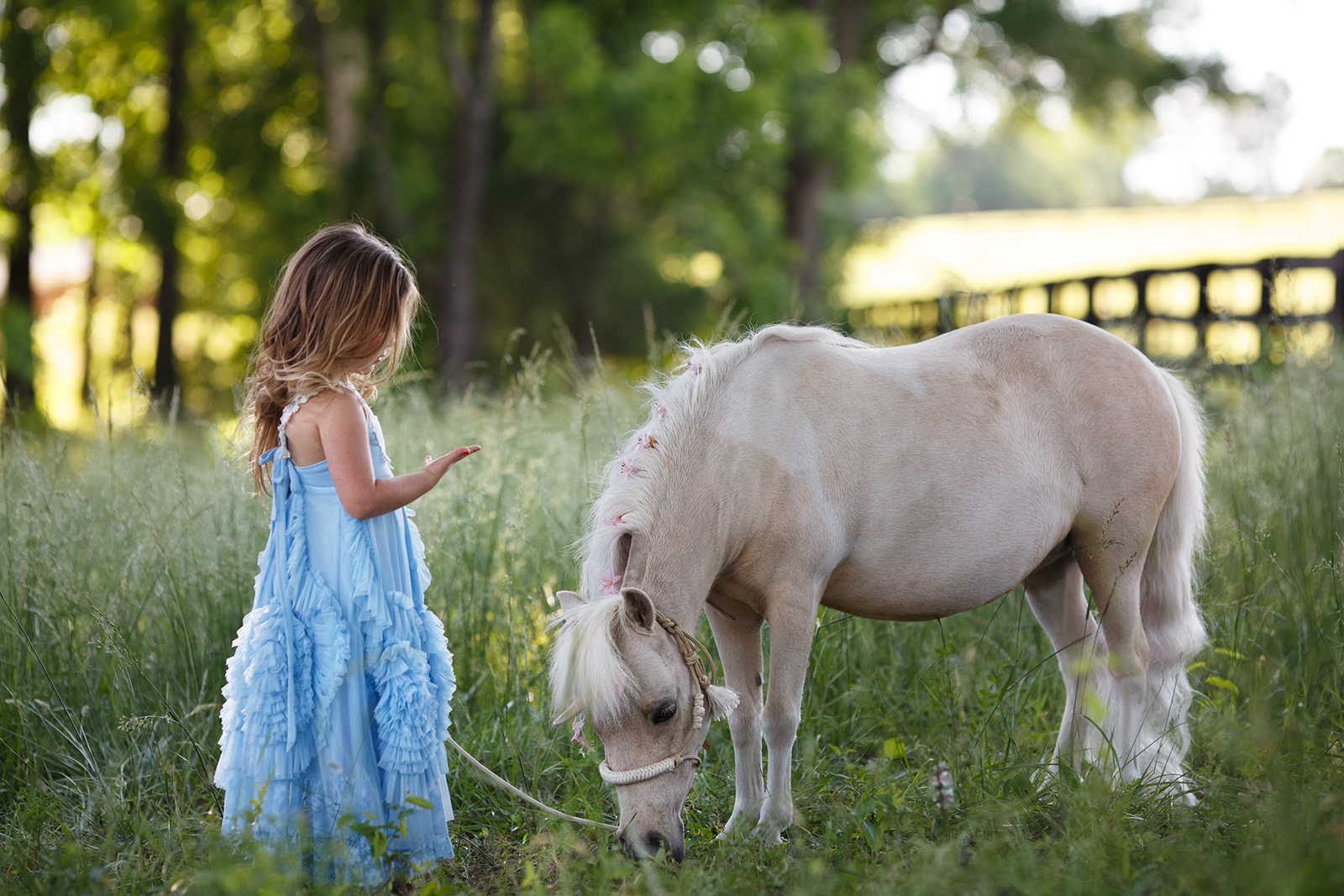 And some girls are cowgirls early…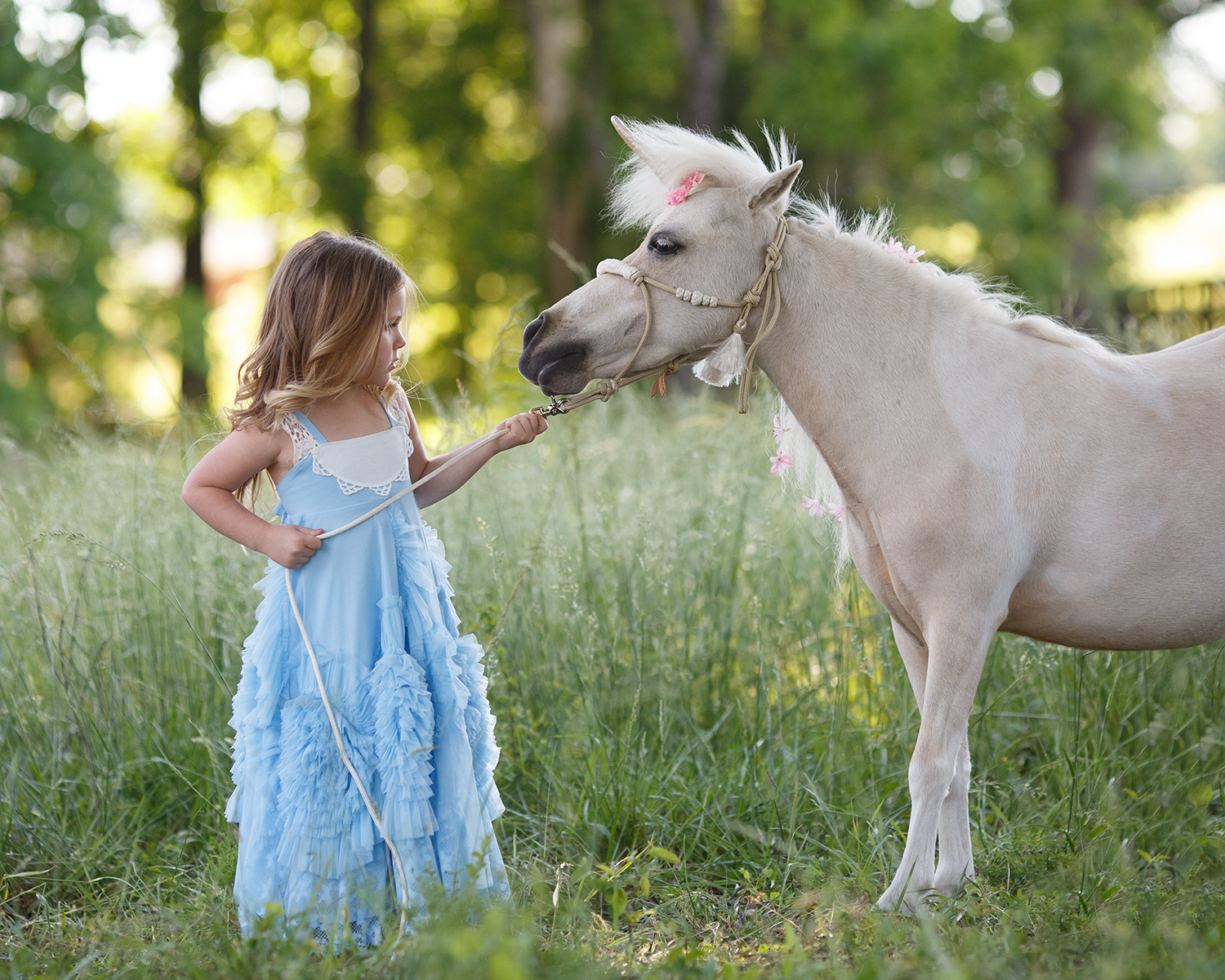 And because safety comes first there is always a handler.  One of my handlers is my friend Tara Needham with Stampede of Love.  You can keep up with her sweet therapy horses on her website or Facebook page.  I am so thrilled to have a friendship as well as a working relationship with her.
My other handler is my wonderful 21 year old daughter Taylor who has spent the majority of her life with horses.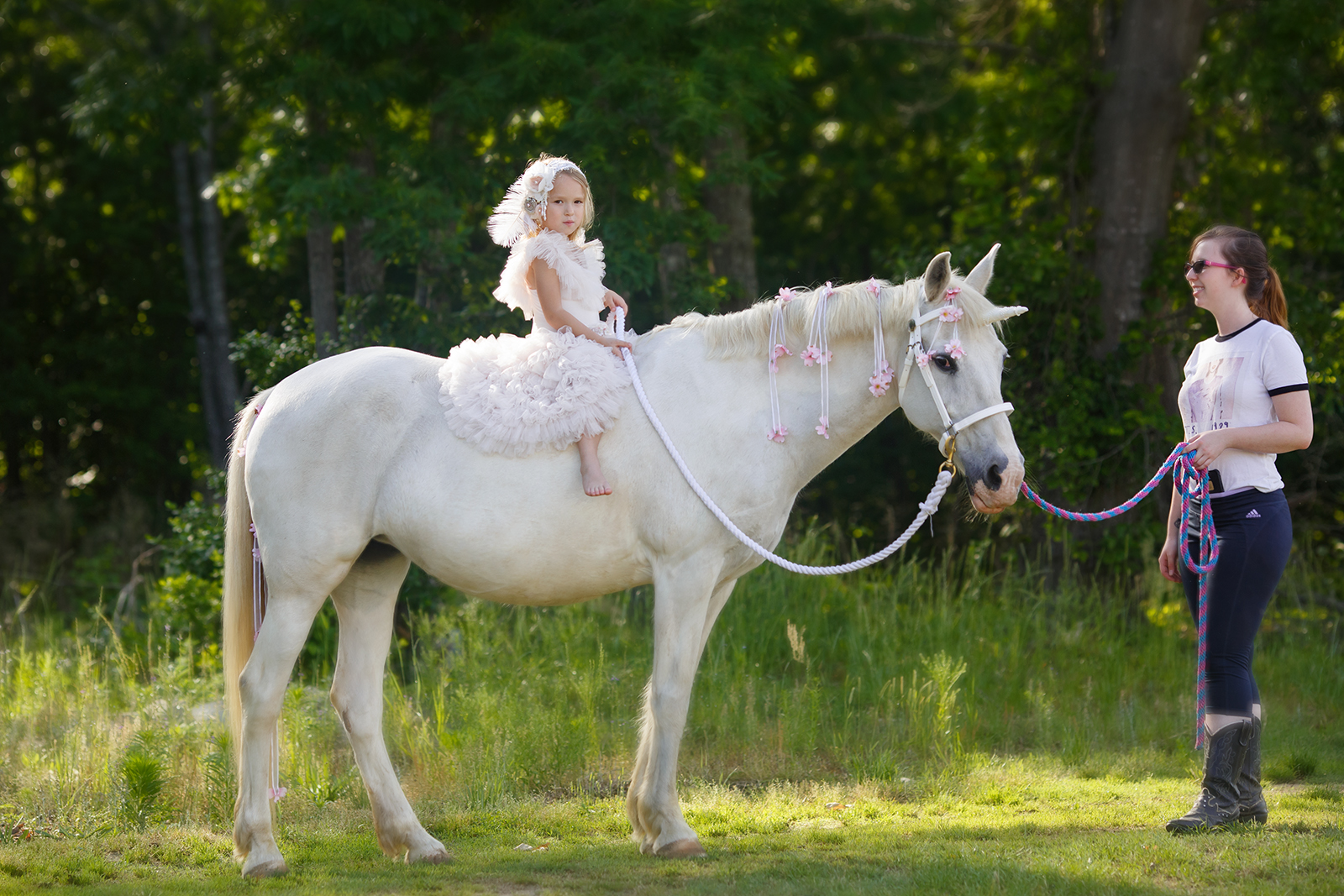 Call me at 919-637-7985 or email me here to talk about getting your children photographed with some of the wonderful animals above. My work is featured at Carriage Farm in Raleigh NC as well.  I do most of my portraits there.  You can have a party there, a wedding, (link to new wedding pavilion)  horse back riding lessons, board your horse and have portraits taken.