Taryn and her mom scheduled her high school senior photo session with me and I was super excited and happy to see them.  The first time I photographed Taryn she was about 11 years old.  What a beautiful child she was.  Her images have always been featured on my website.  The second time I photographed her she was about 15 and her family came in for family photos.  We had a great time and again gorgeous photos of Taryn and her beautiful family.  I have to say that her senior photo shoot was my favorite to date.  She has grown in to an absolutely stunning young woman. It's so nice to have clients that keep coming back to me as the children grow up. I love having that relationship with a family.  I feel that it is easier for the children or young ladies as was the case here, to feel more comfortable with someone they already know.  I was absolutely in love with her portraits.
     She is also as sweet as she can be. We had fun looking for unique locations for her portraits. Yes we also played with the big domes that amplify sound. Ha ha, I am still a kid at heart.   Senior photography is very special as this session is a right of passage for most young ladies.  My specialties are newborns and high school seniors.  As a Raleigh senior photographer I enjoy scouting out cool locations in the area for senior pictures.  The self expressions tunnel at NC State is a really neat place to take photos.  They are always going to look different because the tunnel is always painted differently.  With the right lens you can get some really interesting colors and effects there too.  The lights in the tunnel also add extra dimension and color giving the images a very three dimensional look.  I just love these first two images here and you can see how different they look even though they were both taken in the tunnel.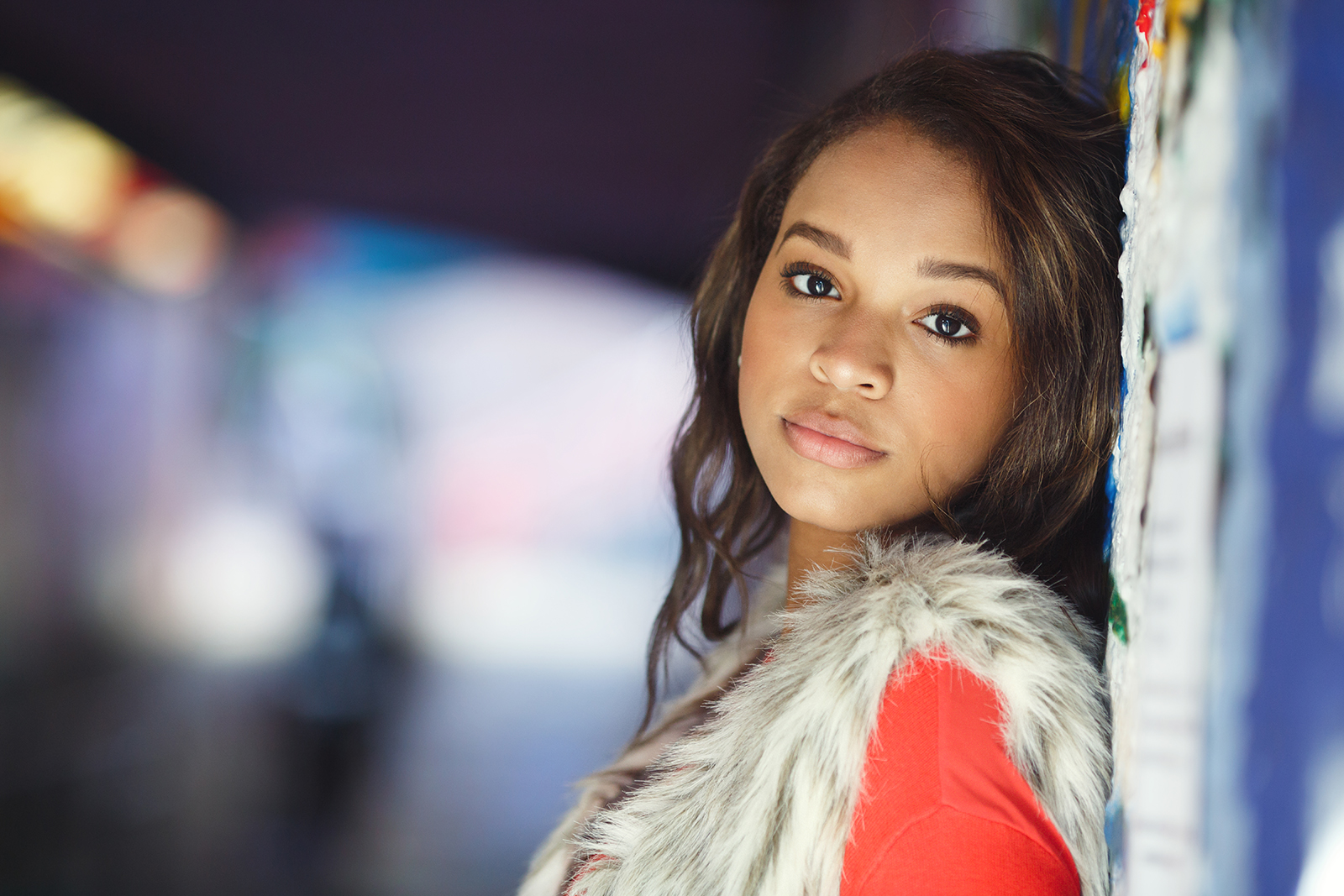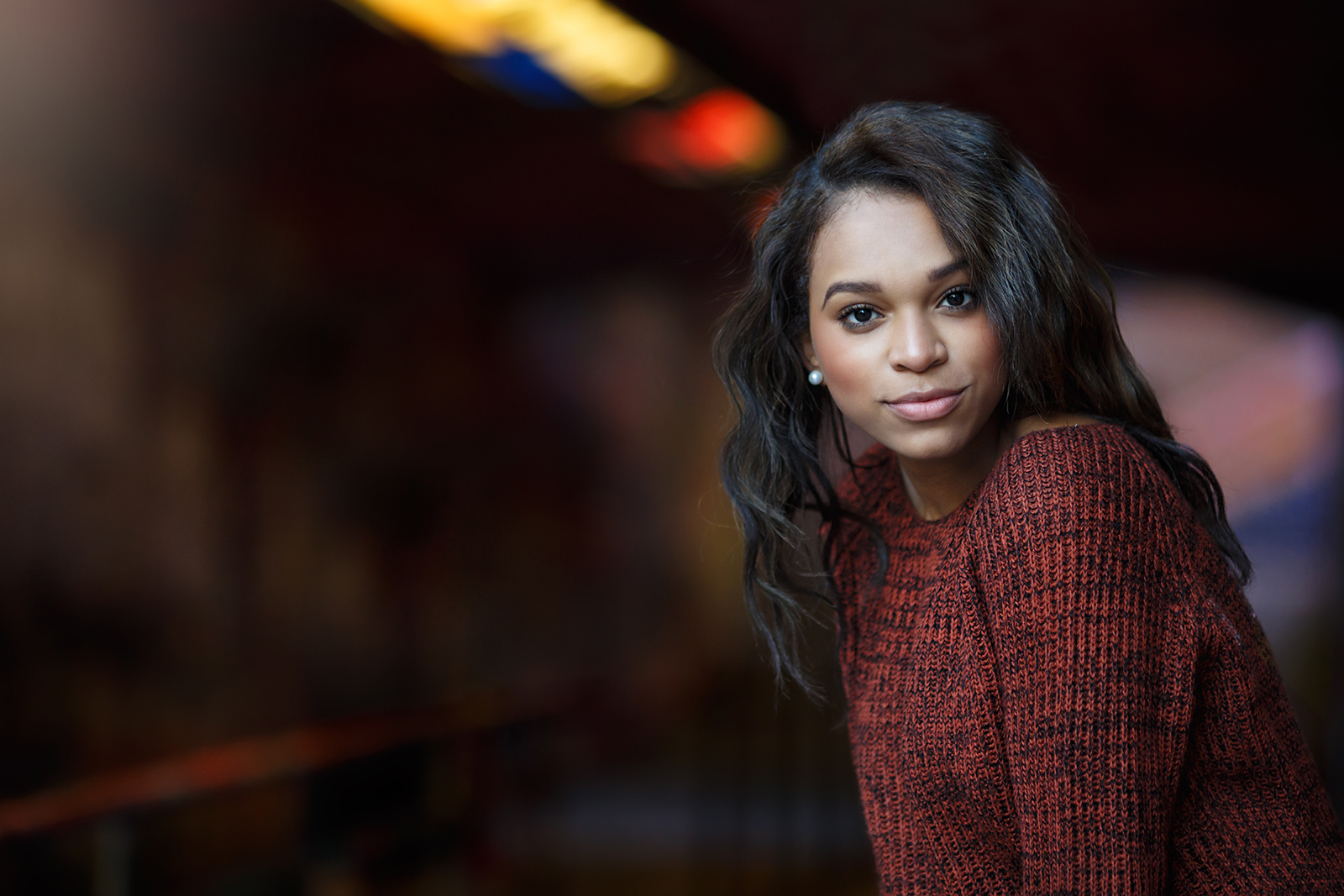 This was my favorite portrait from her senior photo shoot. Her face is just gorgeous. She has amazing bone structure and gorgeous skin and eyes.  I love the bokeh, creamy back ground in this image that really pops her off the page.  Thanks to my very favorite lens….  The colors are just amazing and I tend to prefer low key images.  I will be printing this to hang in my studio.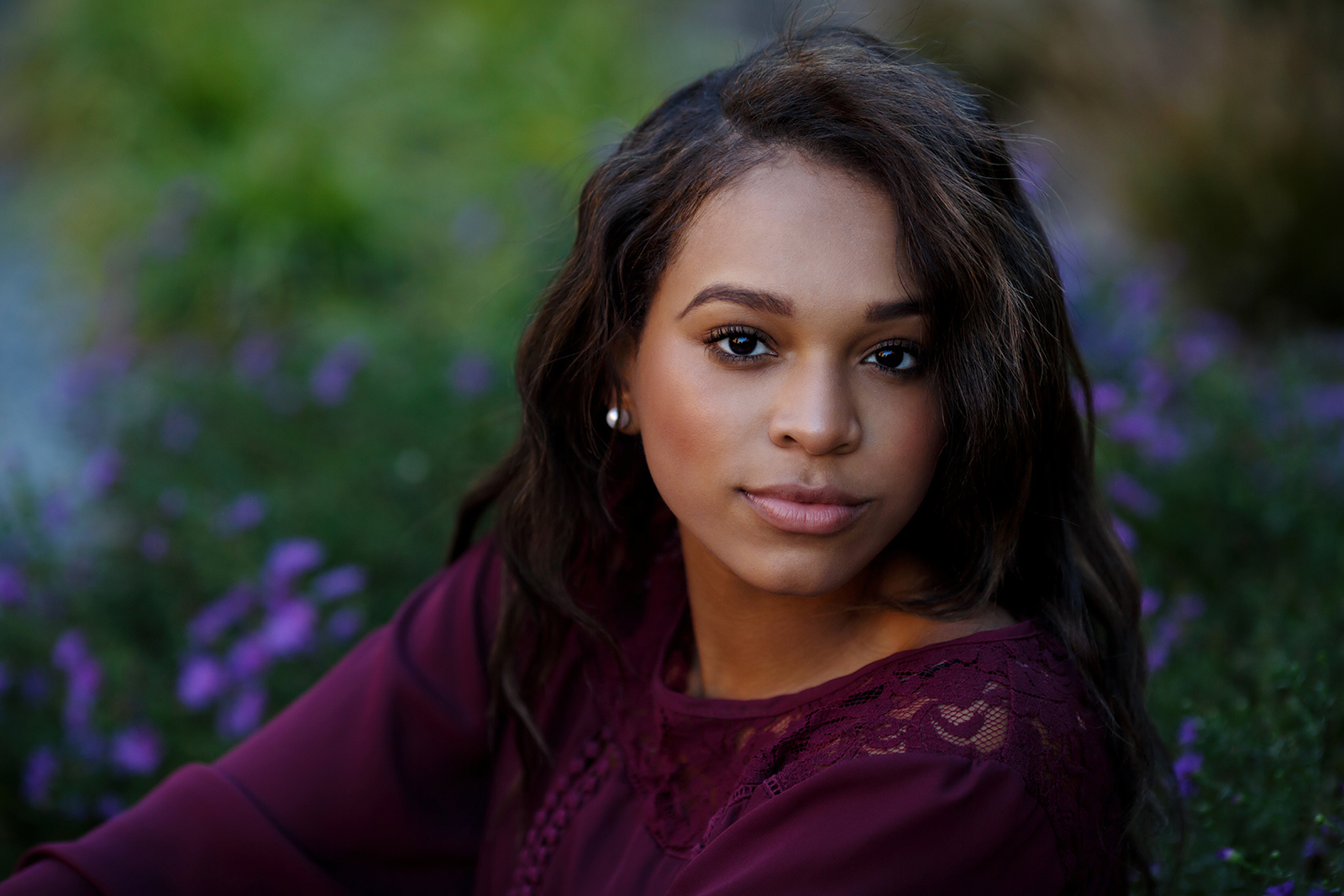 I love Taryn's sweet smile and the roses outline her so nicely.  It all stands out so well against the gorgeous back drop of yellow color.
You have to have long legs to pull of this pose. Taryn is really tall and I have always felt she would make a magnificent model. I could see her modeling wedding dresses for magazines.
Fall is such a nice time of year to take portraits.  We were able to find just the right colors to make the backgrounds really match the pretty clothes Taryn brought for her senior photo session.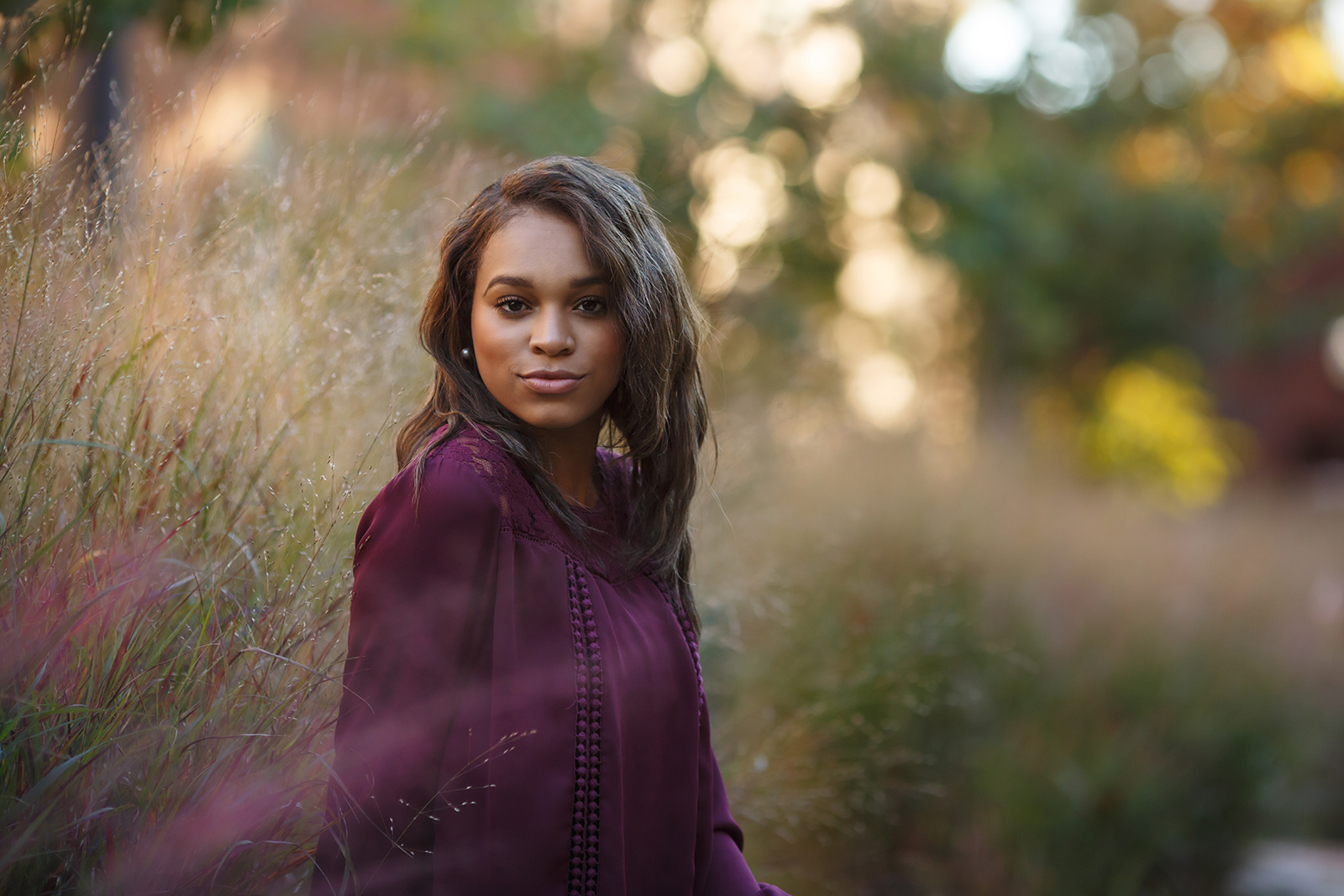 This portrait is just amazing to me. I could just stare at it.
This photograph shows her sassy side.
I am a very up in the face photographer and I just love the next two images of Taryn.  The very creamy back ground really pops her gorgeous face off the page.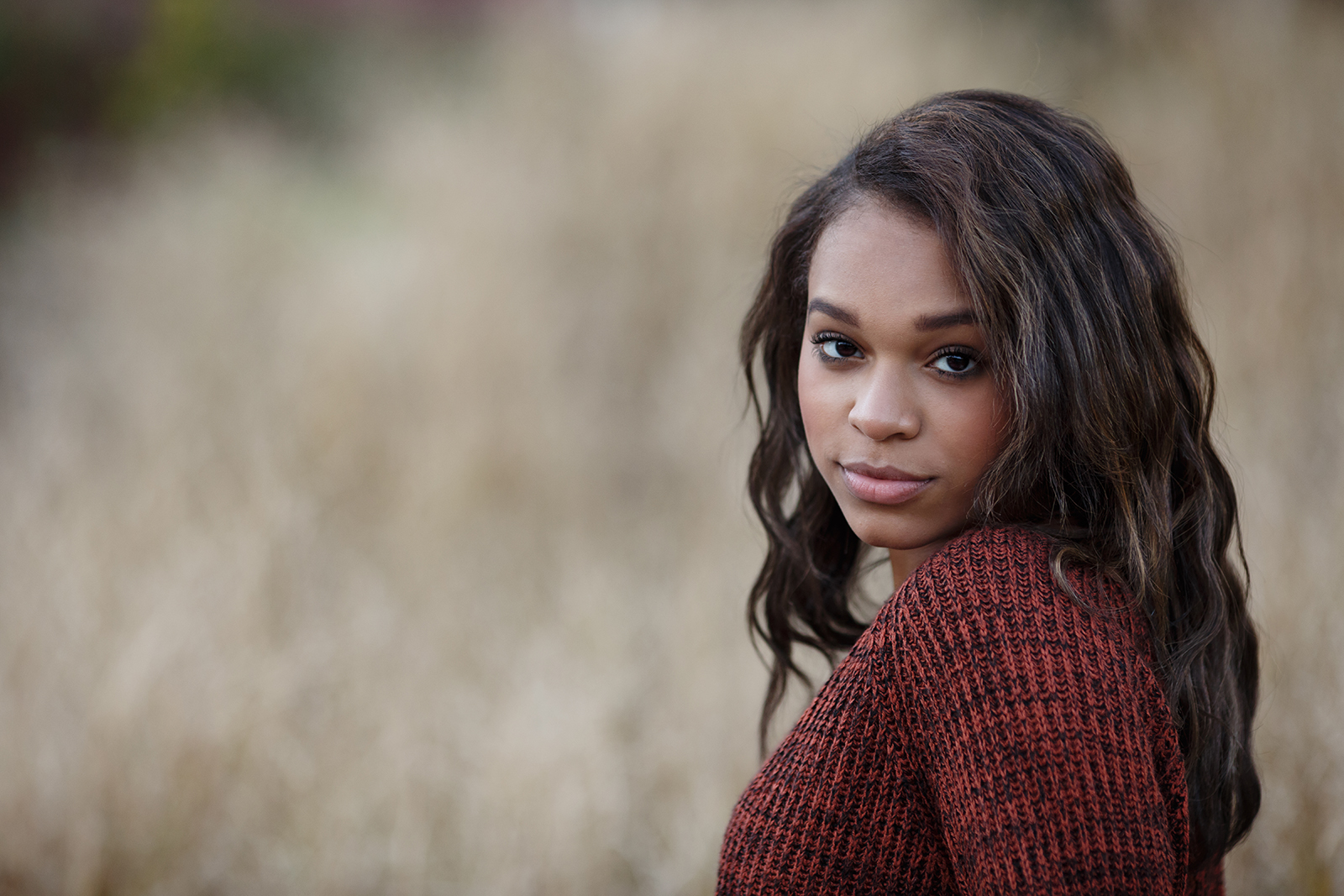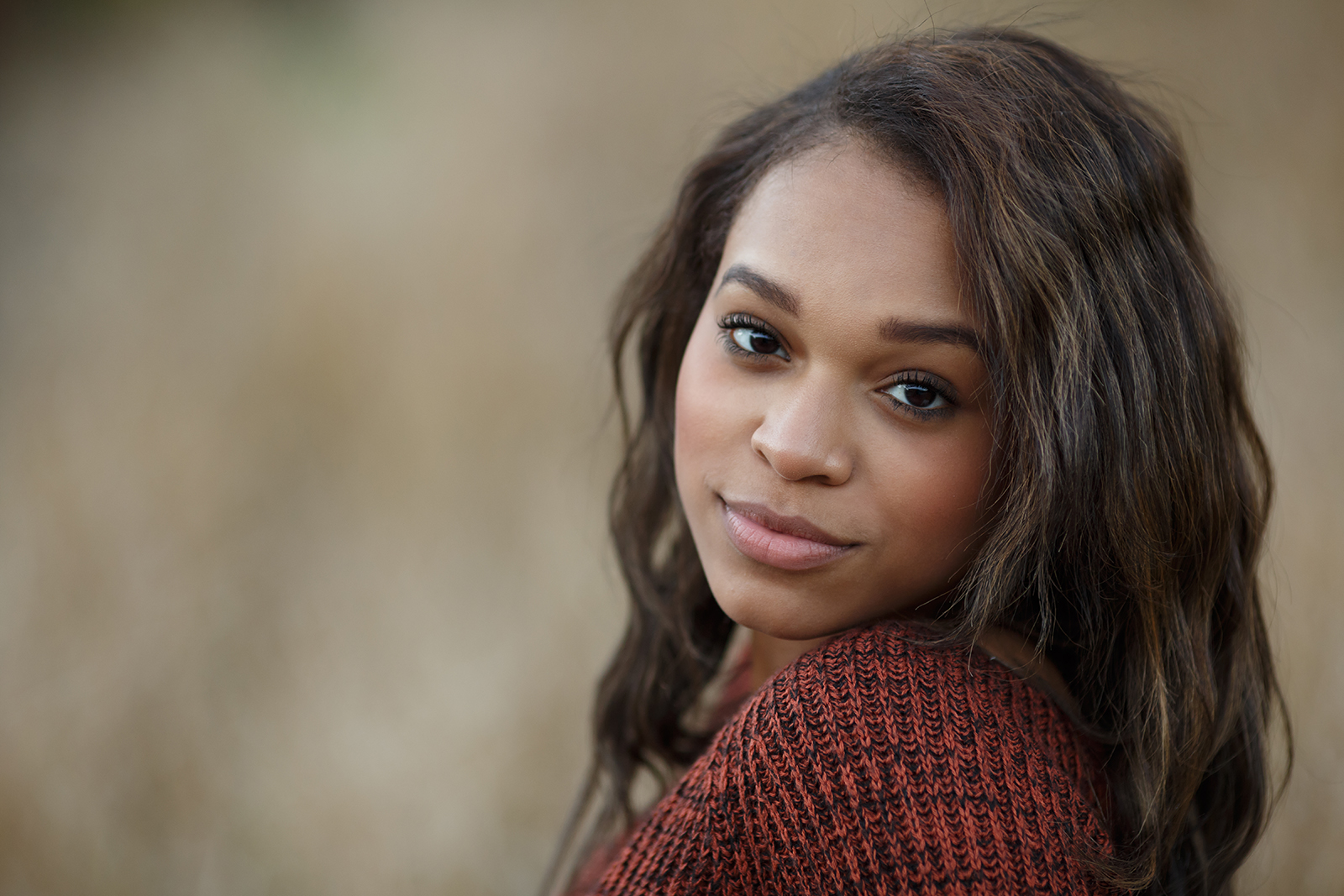 I am so glad you are my customer Taryn, I and my camera just love you. Haha.. I hope you come back when you graduate from college, when you are pregnant with your first child child for maternity photos and of course for newborn images after that.  Good luck in school, I know that you are going to be a huge success as an adult.