Little Taz had a bout of colic this week and had to be rushed to the vet school for surgery.  Poor guy.  His mommy and all of his supporters and friends have been very worried.  Looks like he started by being tubed which is no fun for the horses.  Poor guy but thank goodness for the wonderful team at the vet school at NC State who always work hard on the very special mini's that make up Stampede of Love, a therapy horses in Raleigh NC that bring lots of smiles to those in need of just that, a smile.
In Tara's words, this is what horse therapy is about.  You can follow this

LINK

 to keep up with there escapades.
"What is Animal Therapy?
It's wonderful mode of bringing pets & people together for healthy interaction. The benefits are countless. Medical research shows that animal therapy promotes shorter hospital stays, blood pressure reductions, socialization, mental & physical stimulation & an overwhelming sense of well being. In most cases children and patients excitedly anticipate their furry friend visits, thus giving more reason to feel happier, healthier & more alert. Animals have a way of accepting without qualification. Their acceptance is nonjudgmental, forgiving & uncomplicated by the psychological games people often play. They accept you the way you are."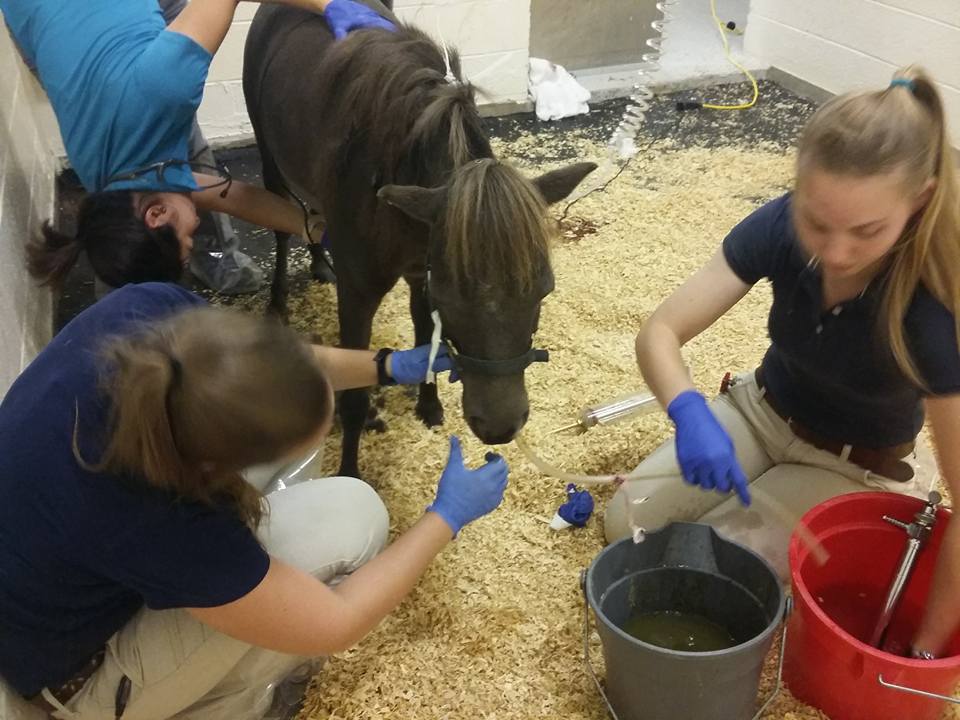 Taz is the sweetest and has always been my favorite mini.  He is beautiful and extra sweet, so good with young children. I hate to see him feeling so poorly.  This is what he usually looks like and I am so happy to have a great working relationship with his mommy Tara. They bring smiles to all of my children coming in for photo shoots with the safe and sweet minis.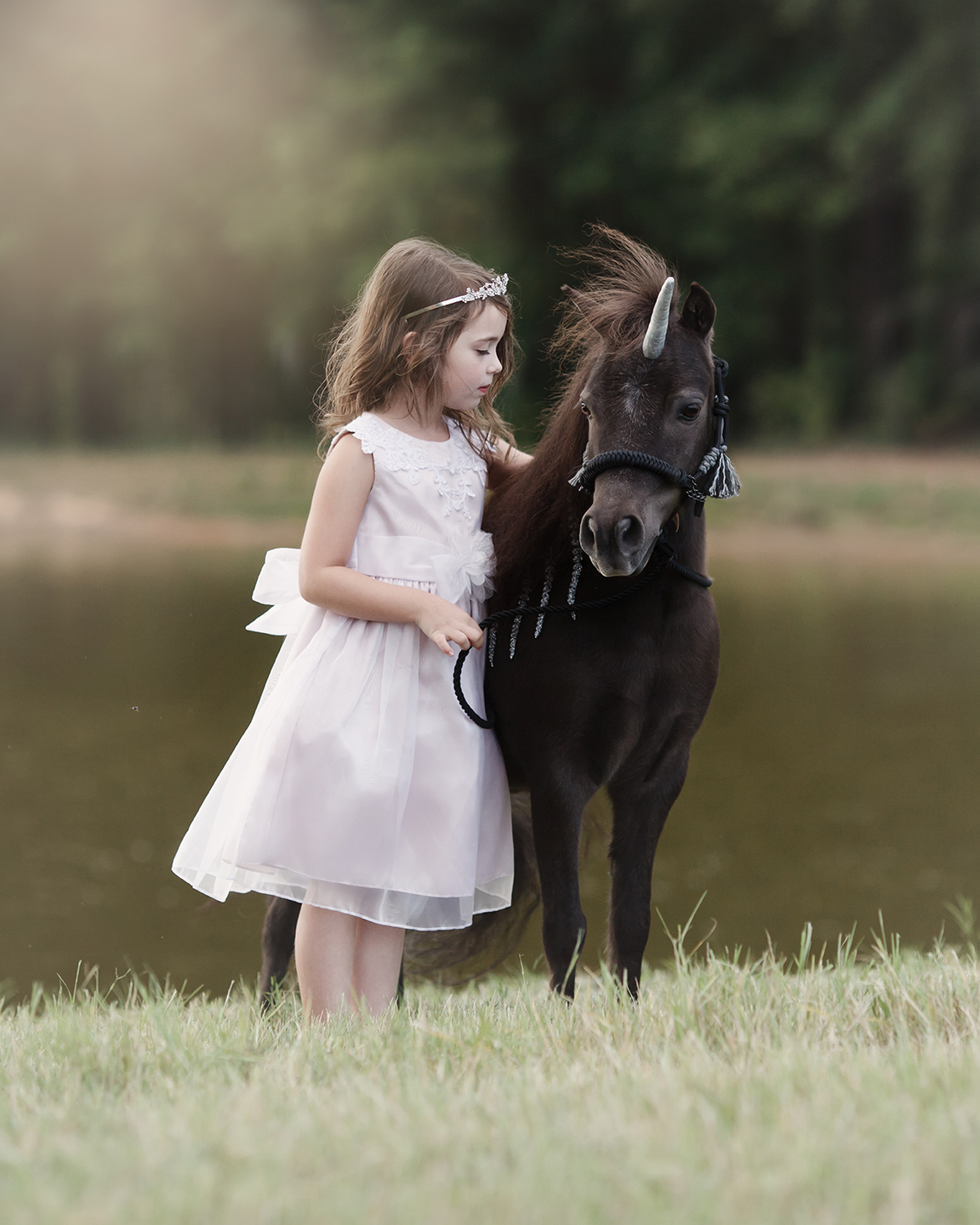 Look at that beautiful face. He looks very much like an arab.
Earlier this year we did Indian princess photos with Taz…. He was so sweet and cute.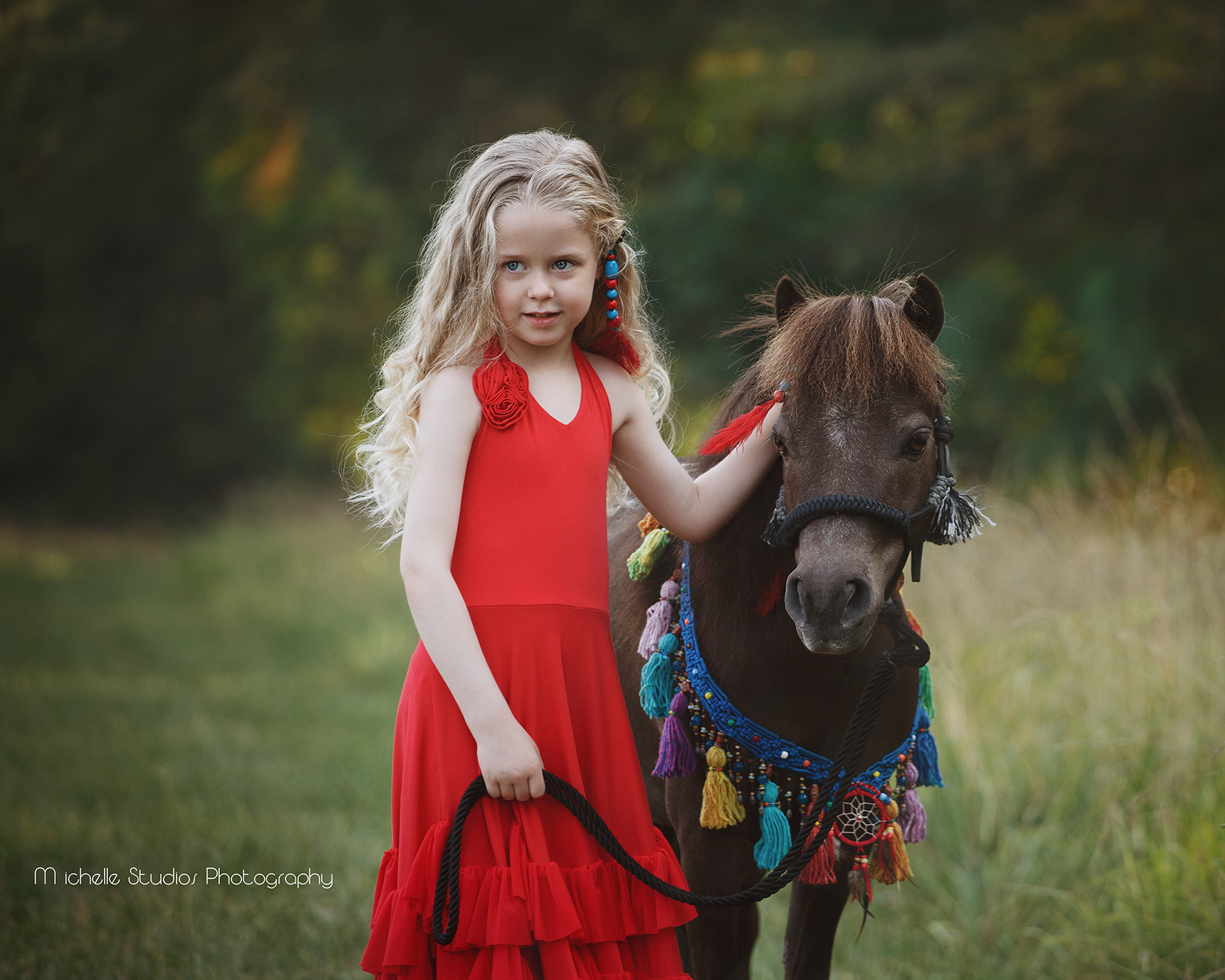 Taz and his stall mates with Stampede of Love give to the community in children's parades, visits to libraries for educational purposes and also many visits to the Ronald McDonald house and hospitals. This is not just for children. Horses make adults smile as well and sometimes you just need a pick me up.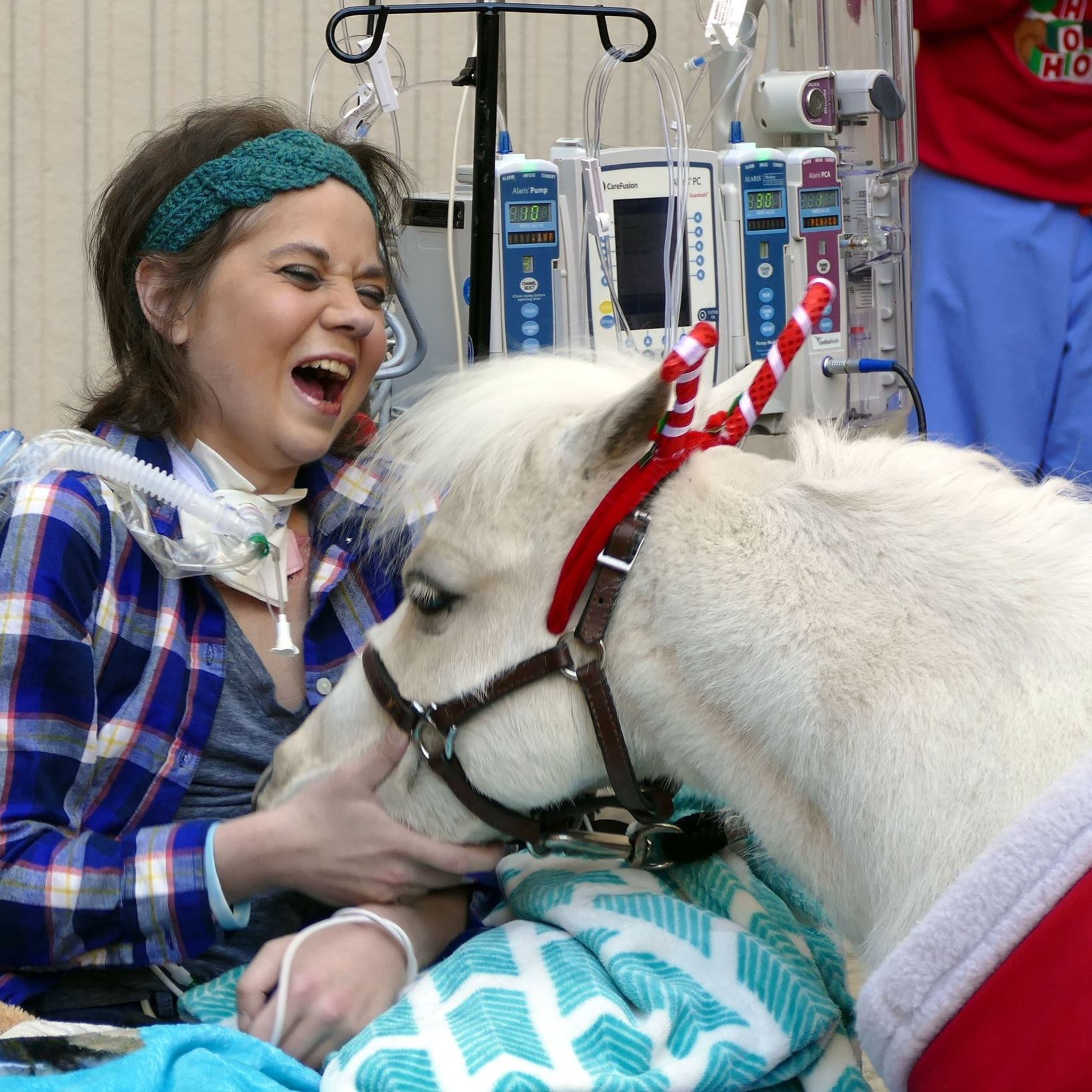 Now Taz and his mom need prayers.  A go fund me has also been set up to help them pay the huge expense of colic surgery. Tara does much volunteer work with these little guys, all with no financial goal, all volunteer.  Maybe some of the community could help give back.  Even small donations are greatly appreciated and add up.  If you are interested in helping Taz and Tara just follow the link to the go fund me page….GO FUND ME LINK  
Thanks so much for those who have contributed.  Wow and Wow, brings a smile to my face.