Being a Raleigh children's photographer gives me the advantage of being easily reached by clients from Raleigh, Cary, Apex, Fuquay Varina, Garner, Apex, Clayton and Holly Springs.I have been serving the Triangle area as a fine art children's photographer since 2004, so you are in good hands.  My princesses are coming from all of those directions and it's been quite a hit.  The sessions are upbeat and lots of fun for your child, the images are beautiful for parents and family members, great Christmas gifts for grandparents too.   I am building a collection of beautiful dresses, most from a company called Dollcake.  They have THE most beautiful dresses I have ever seen.  I also found so many gorgeous crowns and tiaras that just add to the children's excitement with these sessions.  I do princess sessions are part of my Magical Mini's once each month but also schedule regular non mini sessions where your daughter can add a princess portrait to your normal updated portraits.  Tell your friends about these sessions because what little girl does NOT want to be a princess?
When we do the Magical Mini sessions the horse rental is included in the cost as the barn owner Marti Leone and I are working together with these sessions.  If you choose to add a pony or mini horse to your regular session with me there is a small fee of $40 that goes to either Marti or Tara Needham for use of the ponies.  This fee covers having a handler and preparing the ponies for a photo shoot.  The ponies just love the extra attention.   Although it looks like the young children are alone with the ponies they are not. I have a handler holding the ponies on a lead line and I photoshop the lead line out of the image.  If you want images of your beautiful daughters that look like this, send me an email today.  It's getting cold but we still have a few weeks where we can shoot in the late afternoons and be warm enough for the girls to wear my beautiful dresses.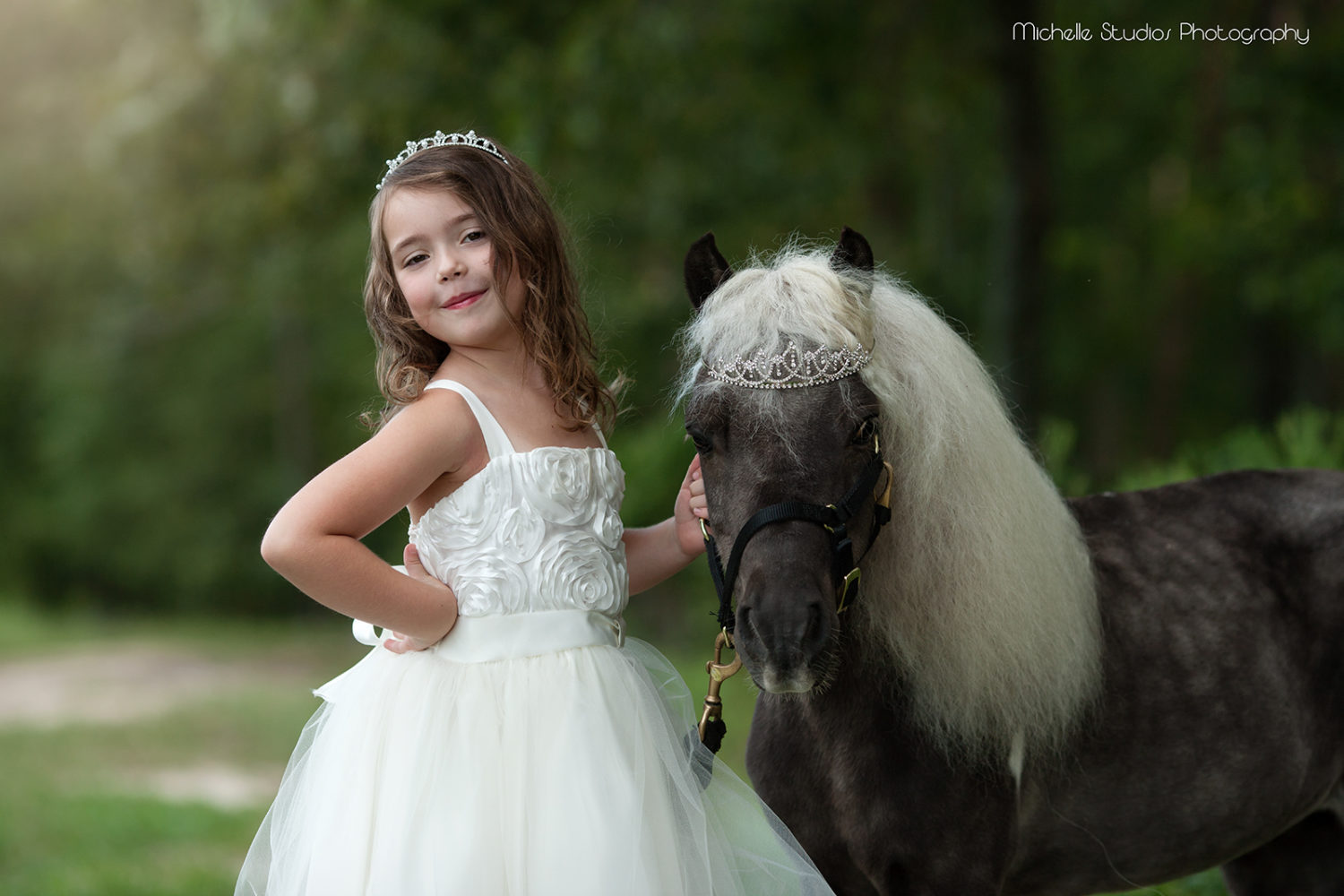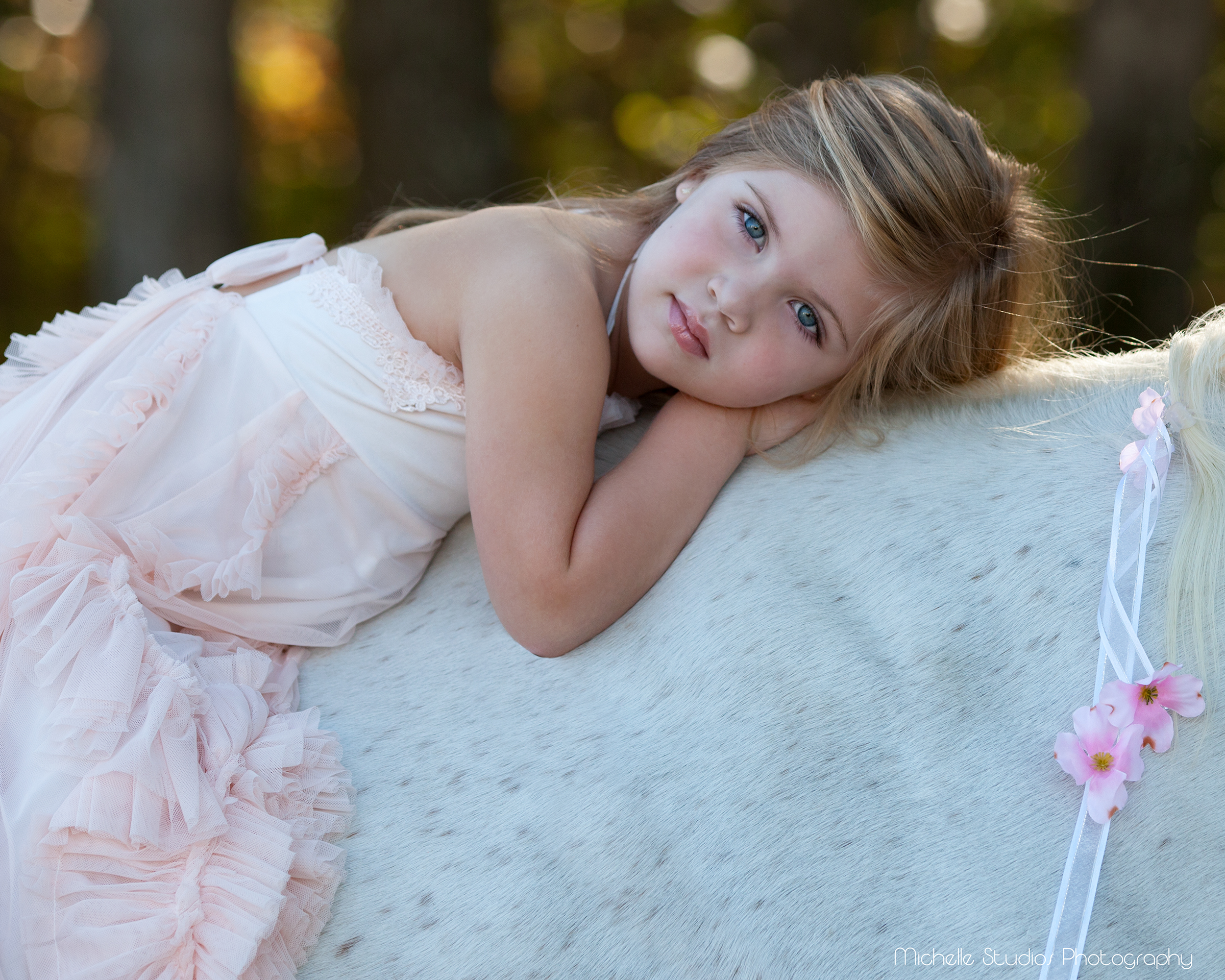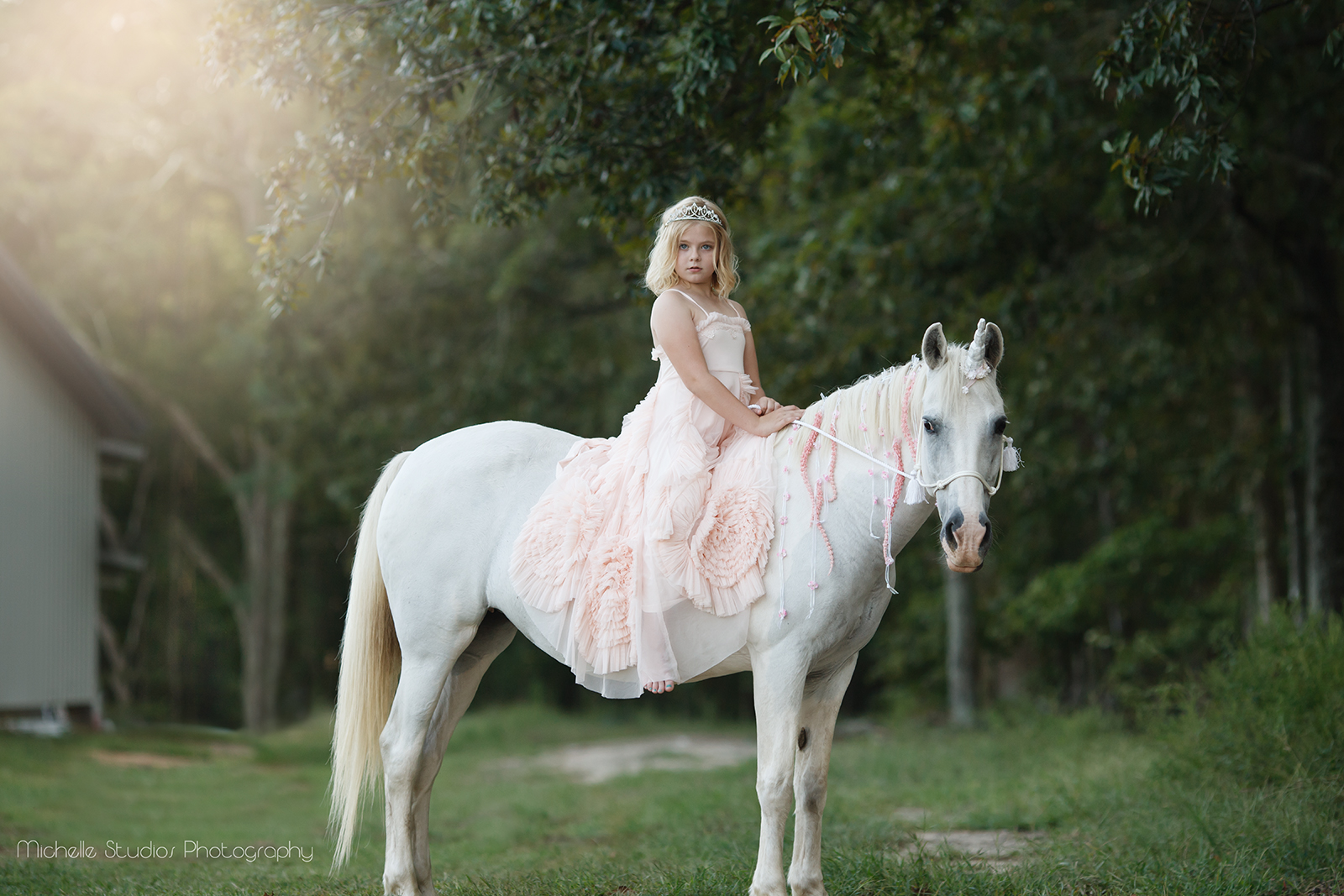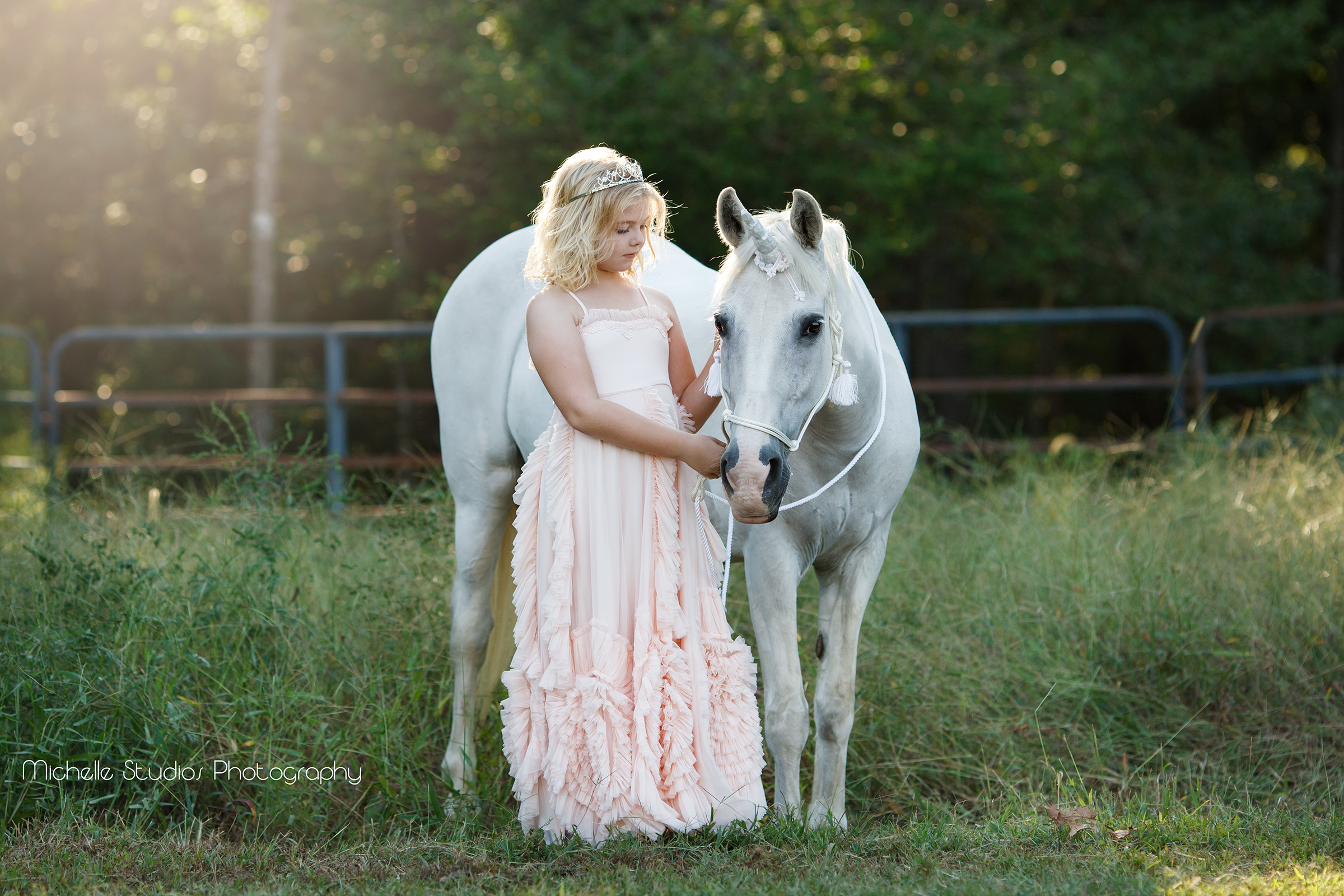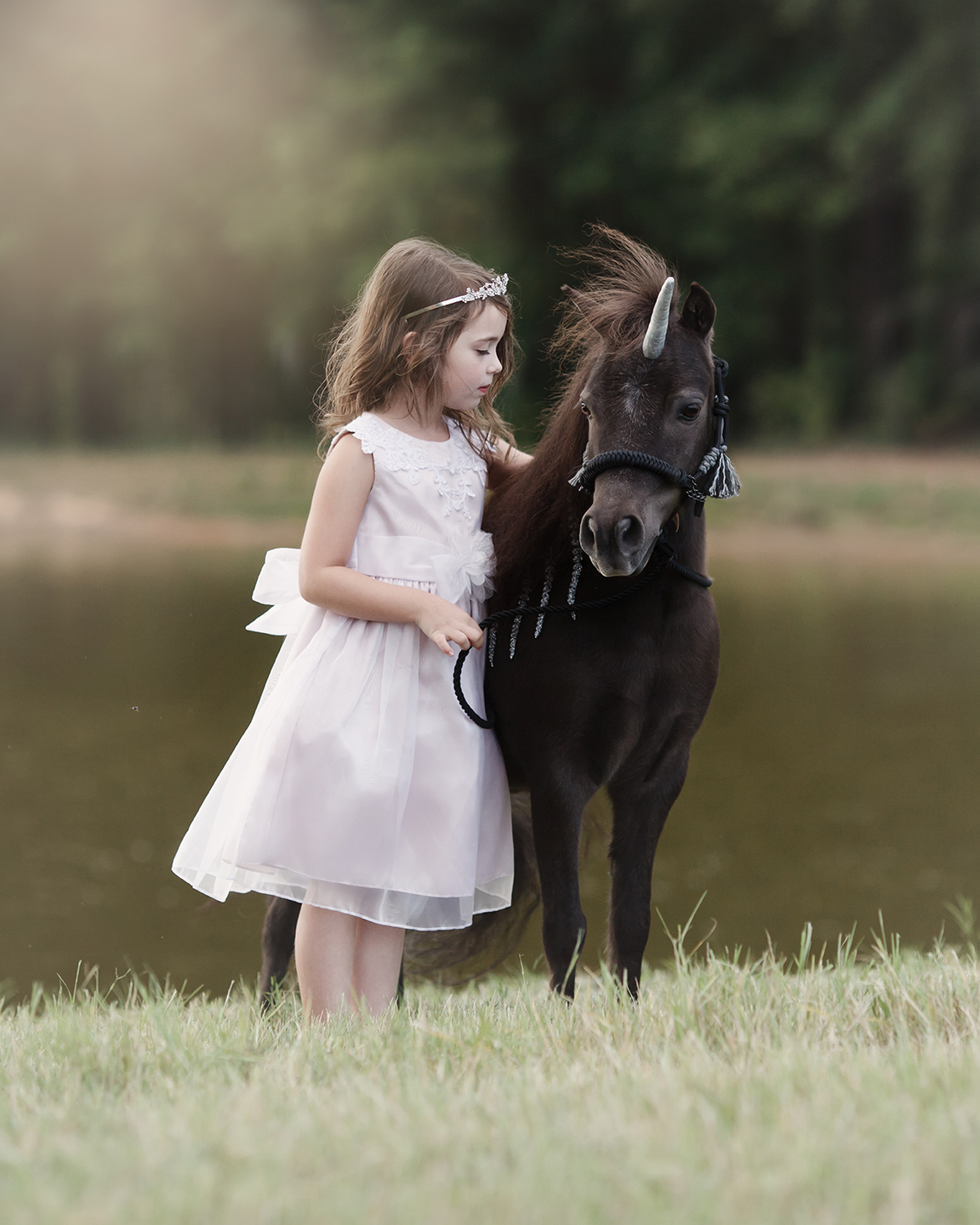 Most of these princess portraits are taken at Carriage Farm but I do take my princess outfits with me on location for clients booking regular sessions.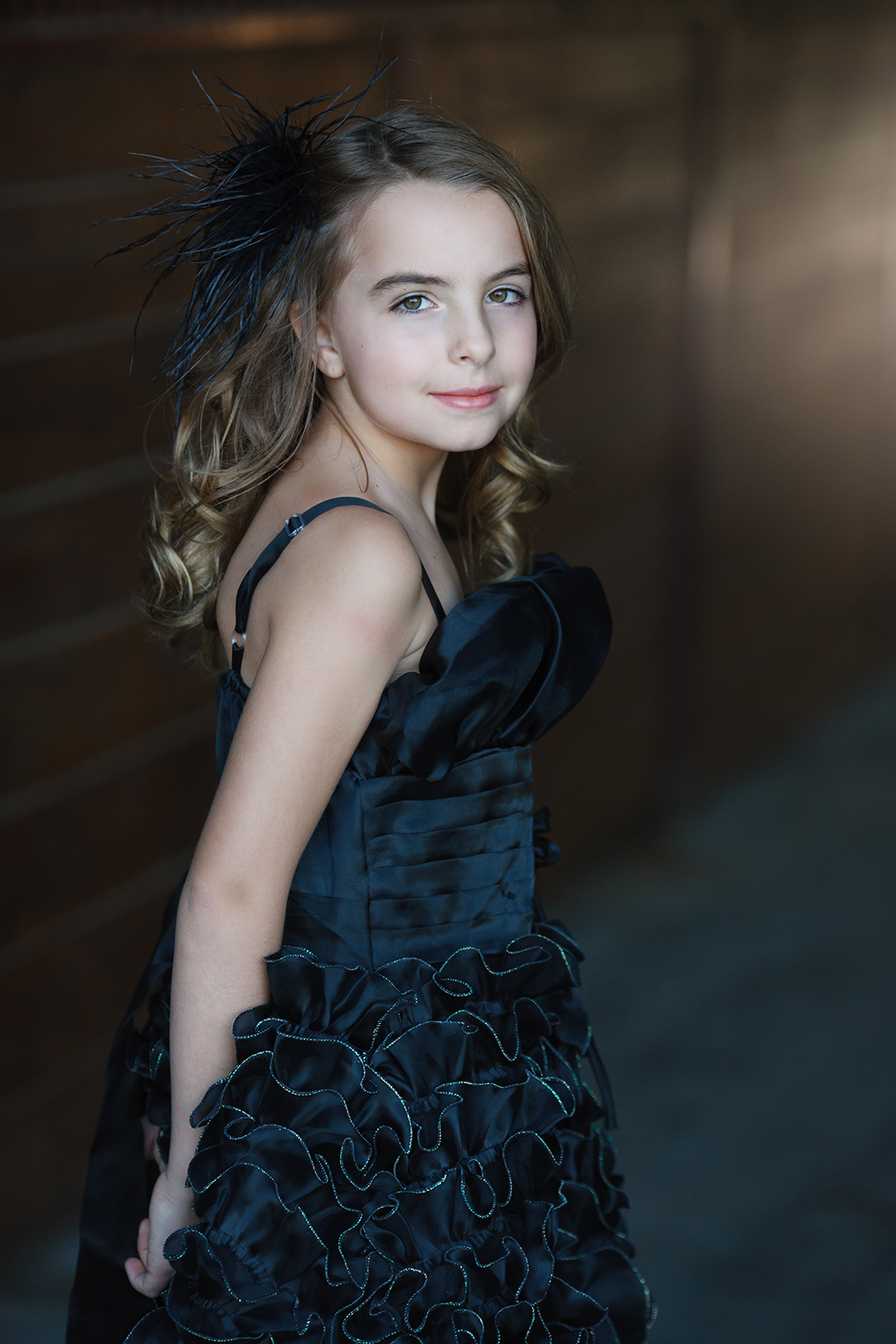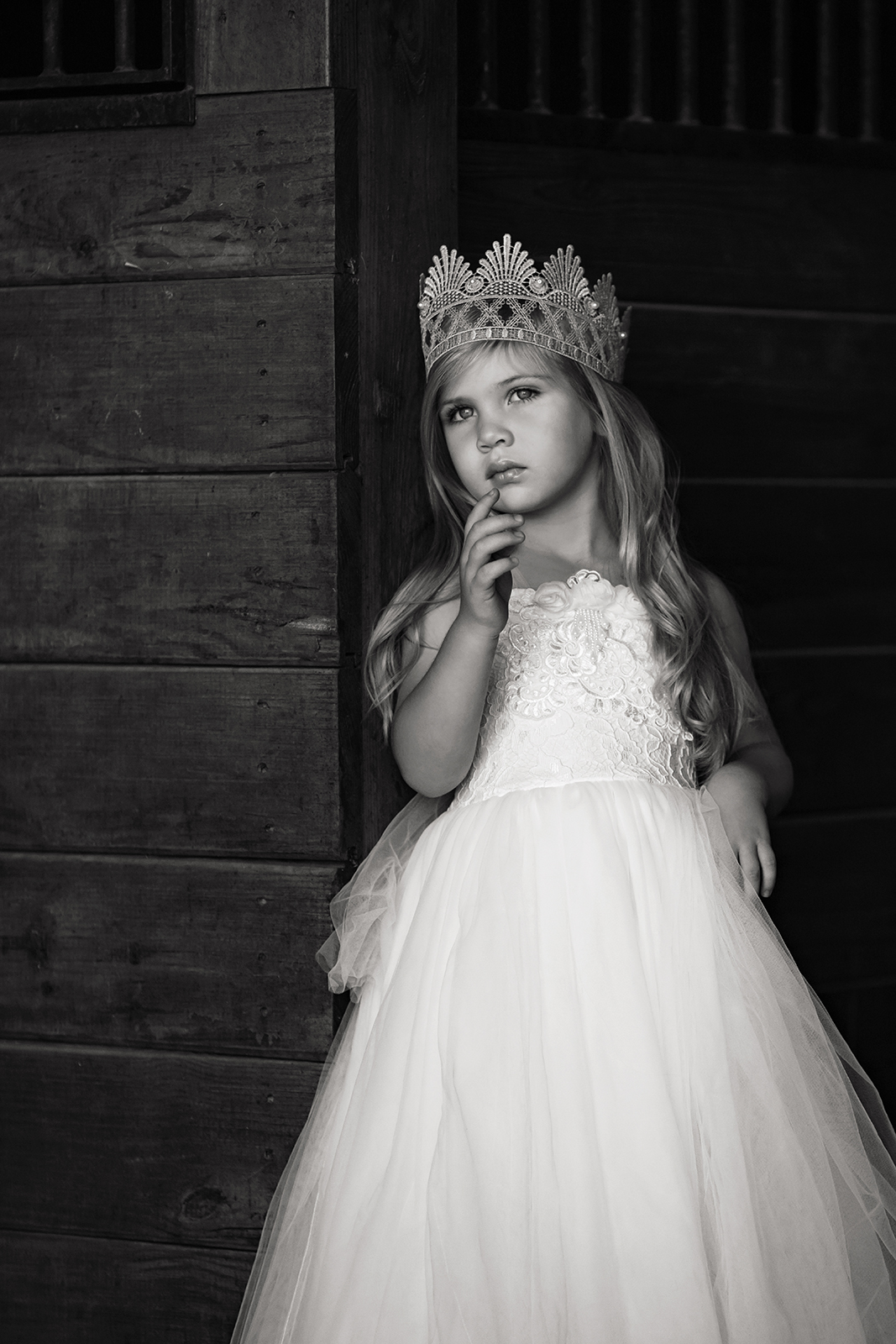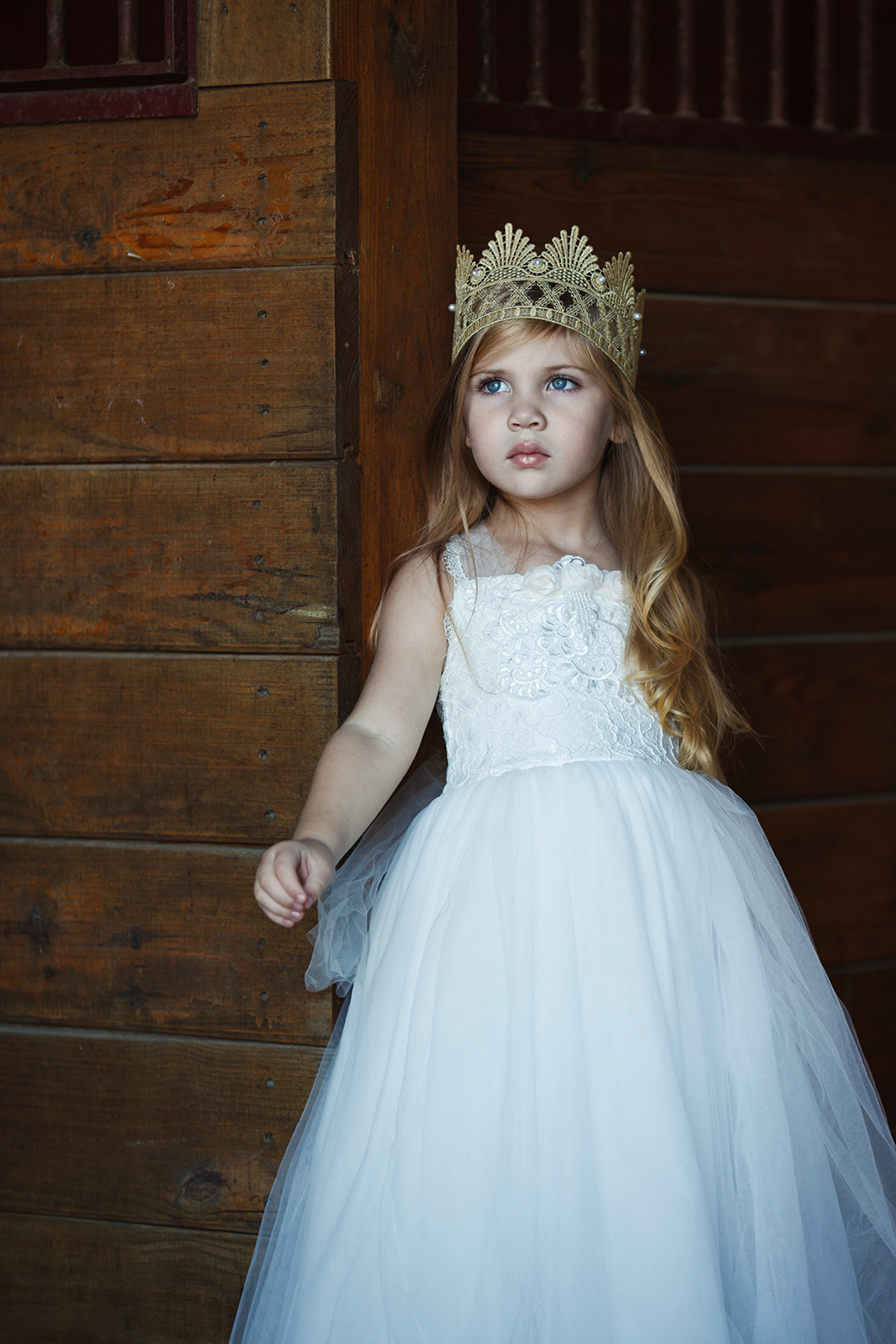 This image was taken at the Manor at Carriage Farm, beautiful location and perfect for any princess. It's also an amazing location if you are planning a wedding.
Many of these lovely little princesses take riding lessons at Carriage Farm in Raleigh NC.  There is no better place for your daughters or sons to learn to ride. We have so many nice families and the barn is loaded with children learning to be caring, responsible, accountable, brave.  Most of all they are having fun in a healthy environment.  Click the link to take you to the barn owner Marti Leone who can give you more information about riding here at Carriage Farm. 


It's not too late to book your Princess Session with Michelle Studios.  In fact when it gets cold I can still bring mini horses into the studio.  Yes, he is in my studio. At Michelle Studios, here in my Raleigh studio,  we do things a little different…..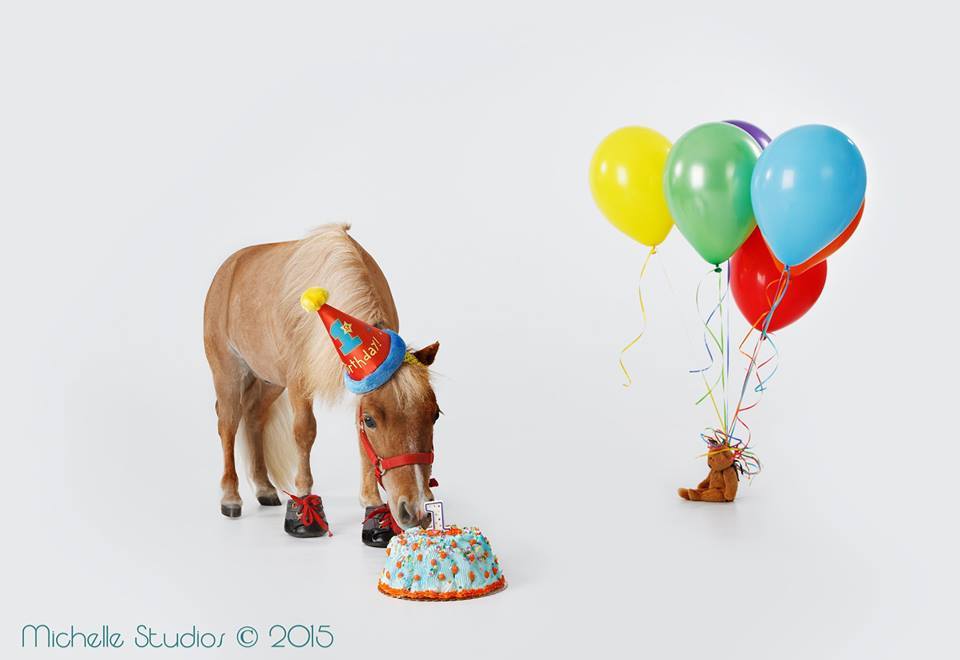 And if you are looking for very unique Christmas photos  or Holiday portraits these little guys are available.  A Raleigh children's photographer that does things a little different than your average photographer.

My Fairy gardens are just the right place for your toddler and a sweet mini horse.

email me today because I am getting really busy and I want you to have a spot…