As a Raleigh photographer who specializes in children and newborns I love the variety of ages in my subjects.  As much as I love the newborns, babies and small children, teenagers are wonderful to photograph and generally love having their pictures taken.
     For the past two years I have been taking pictures of this lovely little lady. She is as sweet on the inside as she is pretty on the outside.  I simply can't believe that now she is a teenager.  She has grown so much in the past two years. I just noticed a snap shot on her dad's Facebook page that was dated two years ago and she looked so little. Her hair has also grown a mile in the past year…. Just loving her super long hair in these photographs.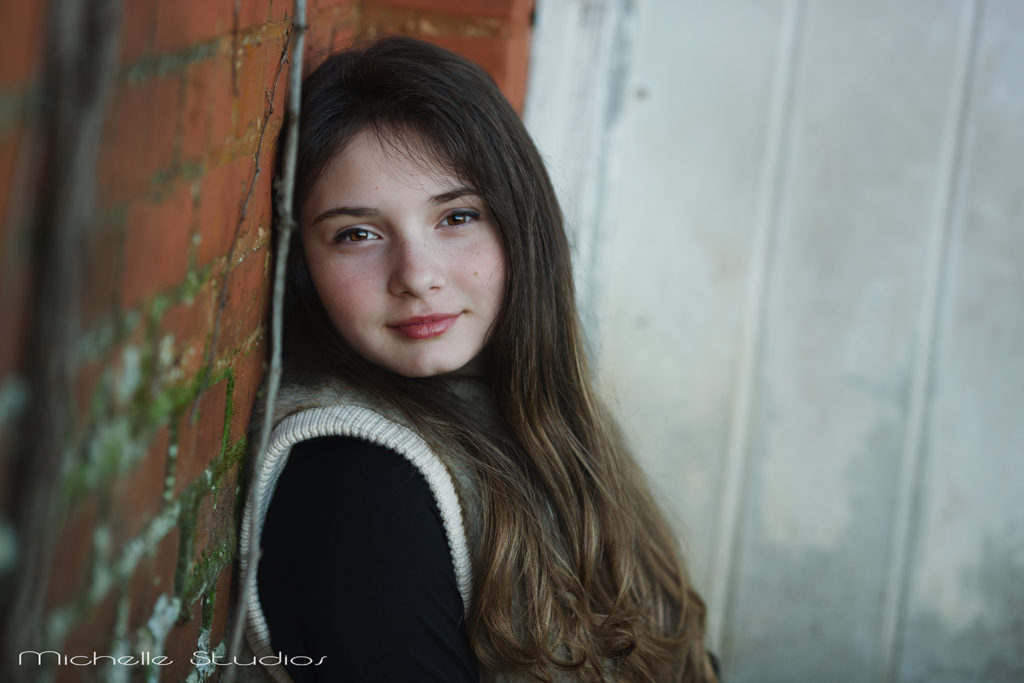 We have done studio portraits and portraits with her horse in the past.  This was our urban session and looking forward to another very soon. Stay tuned to my Facebook page.  As she likes to say there are many aspects of her personality.  She can go from girlie girl in white lace to jeans and skateboard with ease. She loves having her portraits made so she is super easy and lots of fun.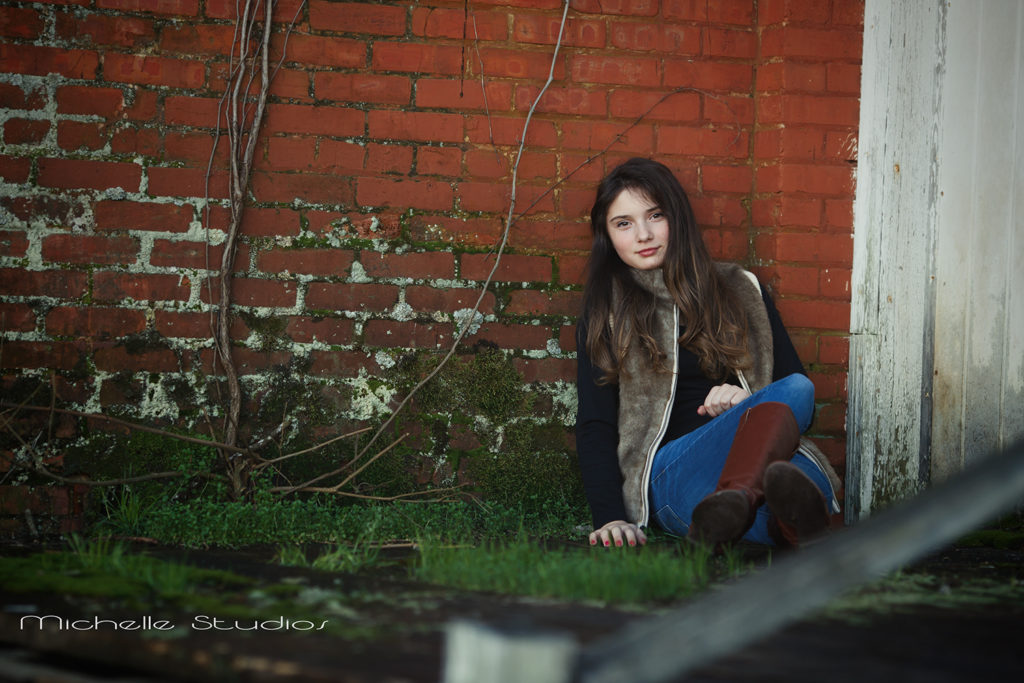 The one below is one of my favorites.  She has such a cute smile.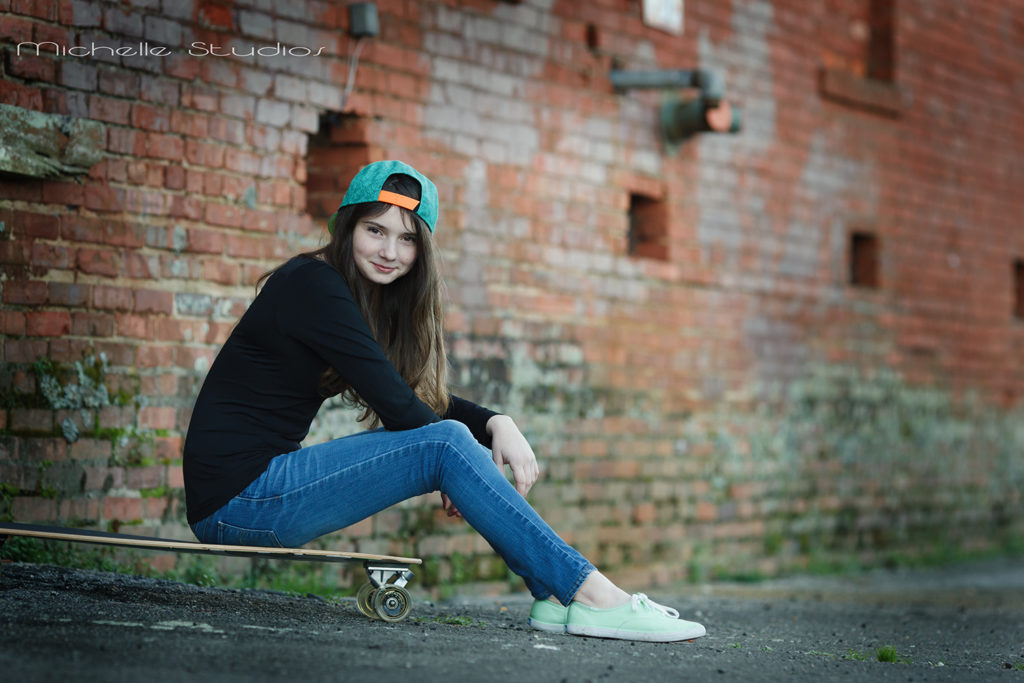 Downtown Fuquay Varina is a great place to get a few different types of backgrounds in your photographs. As a Raleigh photographer it's a place that is super close to home.  Fuquay Varina has the brick walls that photographers love, as well as some older wood which also photographs well. I have been doing photo shoots in this area for over 12 years. It's a great place for high school senior photos and conveniently located right across the street from Fuquay High School.   It's also conveniently located for the majority of my customers who may be coming from Cary, Apex or Holly Springs NC.