I had such a nice vacation at Surf City. I love beach portraits and had fun with a few customers and my beautiful daughter Taylor.  Whenever I can I also love to update portraits of my children.  I will have to work on my handsome son who was not interested in posing this year.
The weather was almost  perfect for the entire ten days that we were there.  I will be posting more from this week on a later blog post but wanted to throw some of my favorites out there for everyone to see.  This is Taylor, my daughter.  We were shooting sound side and it was a bit cloudy. It was just about to give us the few drops of rain we had while we were there.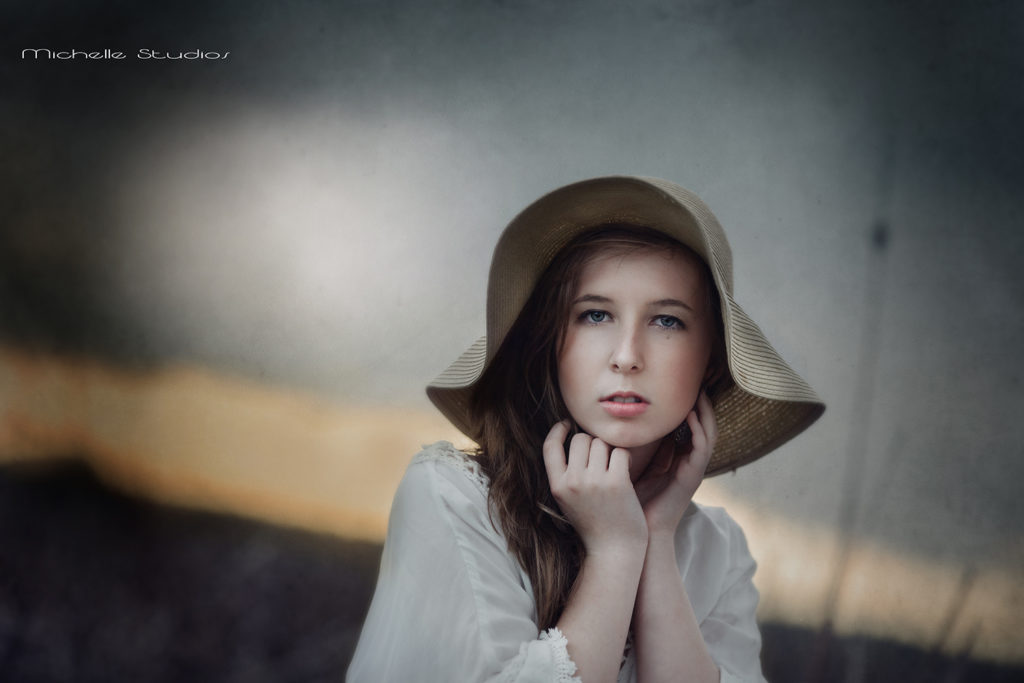 I just love the stormy look of the image.  We both love big floppy hats and she is so pretty in this one. Her eyes are just amazing and I never get tired of photographing my favorite girl in the world.
This is Mia. Her mommy Maria and her daddy Mike brought her down for beach portraits.  Before we went to the beach we took a walk around our sound side neighborhood. Pirates Cove is so nice.  It has the lovely maritime trees that are bent from the wind off the coast. It's just beautiful. Mia was so excited to examine every hole in the trees to see if there was an animal living in there.
Another thing we found in our travels around Pirates Cove neighborhood were some dandelions.  I just love this image of Mia.
Sometimes it's easy to forget how something easy to us is not as easy to a little child.  Mia was blowing with all her might. She released ONE tiny seed.  Check out those cheeks.  Are they not adorable?
I also had a blast with another beautiful young lady.  She and Taylor had so much fun fixing themselves up for portraits.  These two images are sound side and sunset, what a great time for beautiful color in an image. I am also in love with the movement in her hair and the beautiful background courtesy of my favorite portrait lens.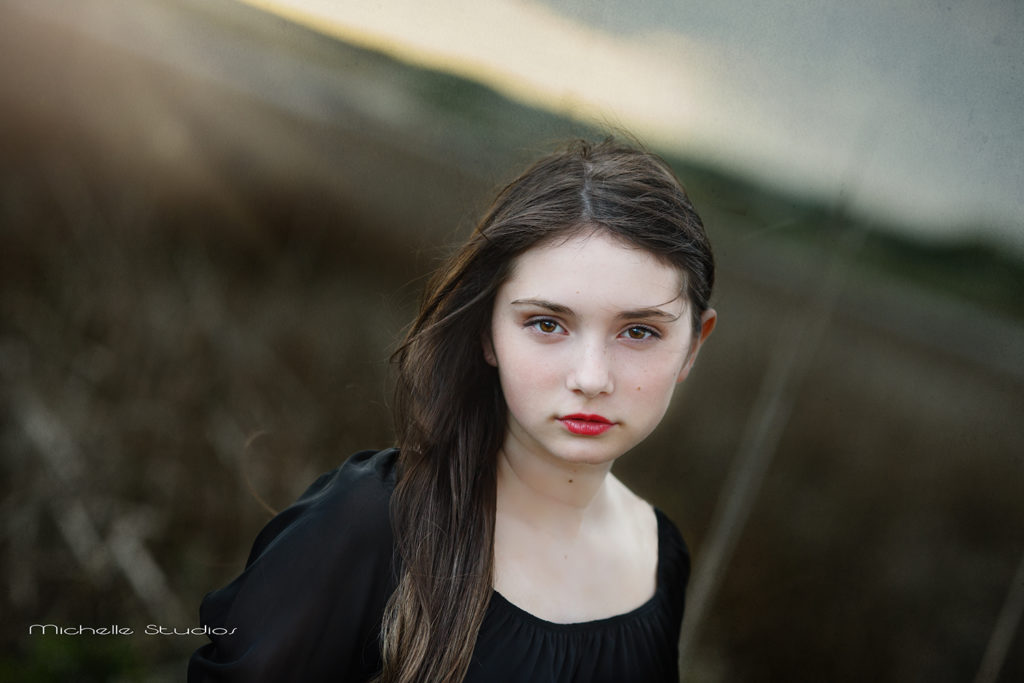 And again the cute floppy hat is your friend for beach portraits because it controls hair in the eyes. She is so cute in this hat.

Mia has such a lovely family.  Her mommy is my friend which made it even more fun.
Although Mia was not loving the wind on the beach she was comfortable and secure with her daddy. What a great dad Mike is.  It was fun to watch them together.  I have spend time photographing my beautiful friend Maria and Mia in the past but this was the first time that I was able to see Mike in action.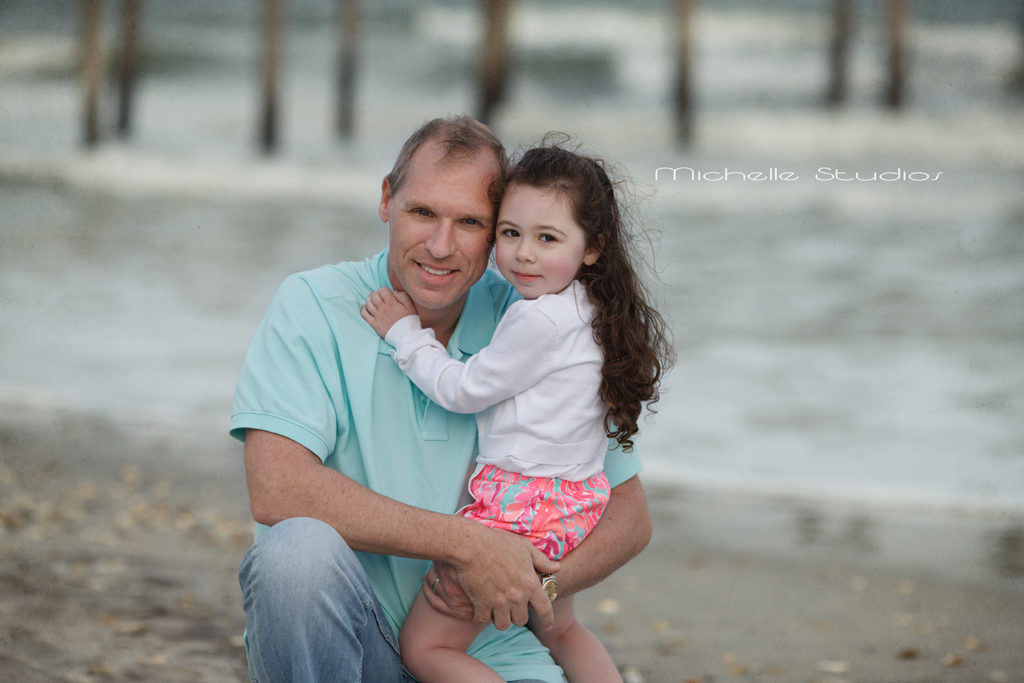 And I will end this blog post with another lovely portrait of my daughter Taylor.