Mia is the sassy, sweet and beautiful daughter of my friend Maria.  She came over to play at the barn but I could not resist taking a few photos of her with the bunny.
Isn't she so sweet with that gorgeous skin and pretty hair?
What a sweet little smile.
In the above image she doing a bunny nose….. cute….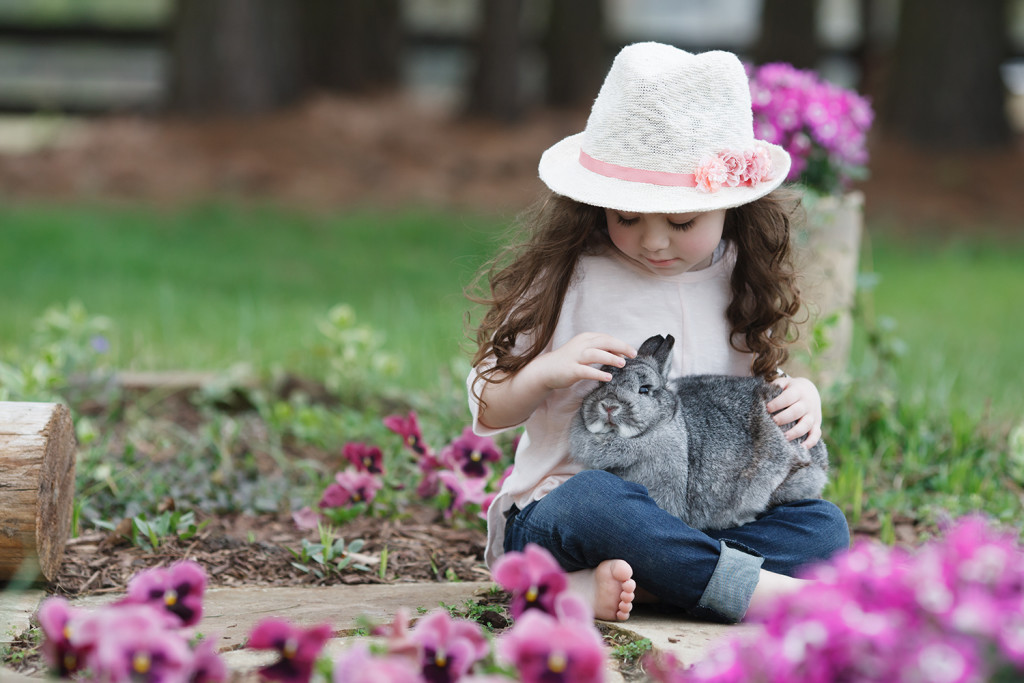 This is so cute to me…
But the close up is my favorite….
I am just loving her long dark eyelashes up against that porcelain doll skin.
After pictures we went to meet Ms. Marti at the barn (Carriage Farm- Raleigh) and then we played with Banx.  We also went to see the mini's that belong to my friend Tara.  Sadly Mia cried all the way home…. sweetly it's because she wanted to stay and play some more……
Looking forward to our beach session next month Maria and Mike.