Although I have specialized in the art of newborn photography for about 13 years I am always so excited about a new infant coming into the studio for portraits.  This is especially true if I have photographed a maternity session with mom and have gotten to know the parents a bit.  Claudia and TJ are wonderful to work with and so in love.  They were so excited about this baby girl when we took the maternity portraits. I have to say that Claudia was one gorgeous mother to be.  Here is a before and after of a portrait that we have decided will be her signature shot with her sweet daughter Eliana.  Each session we will use the same photography back drop and material to wrap until Eliana is old enough to be wrapped separate from mom as they stand side by side holding hands. I am looking forward to watching Eliana grow up.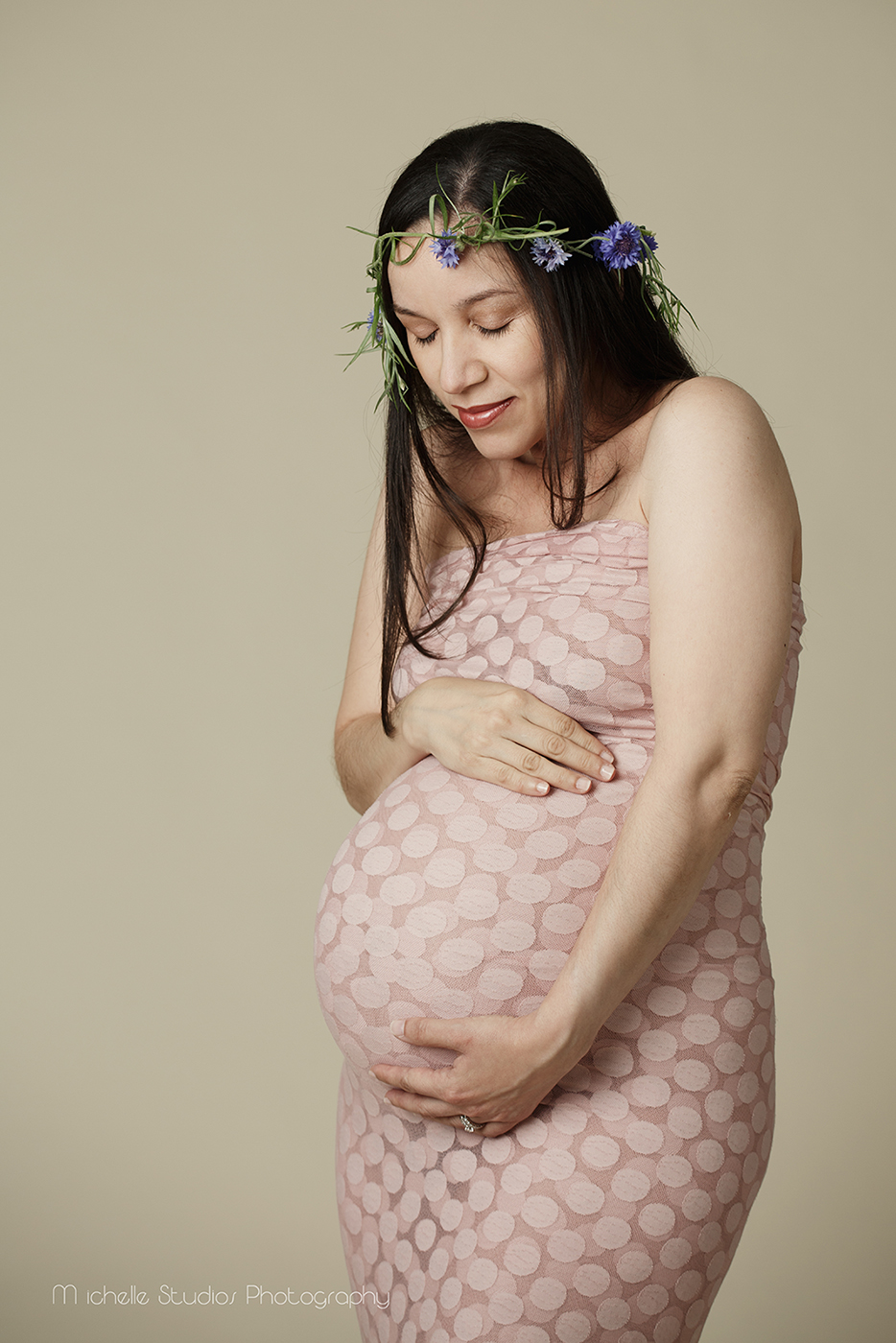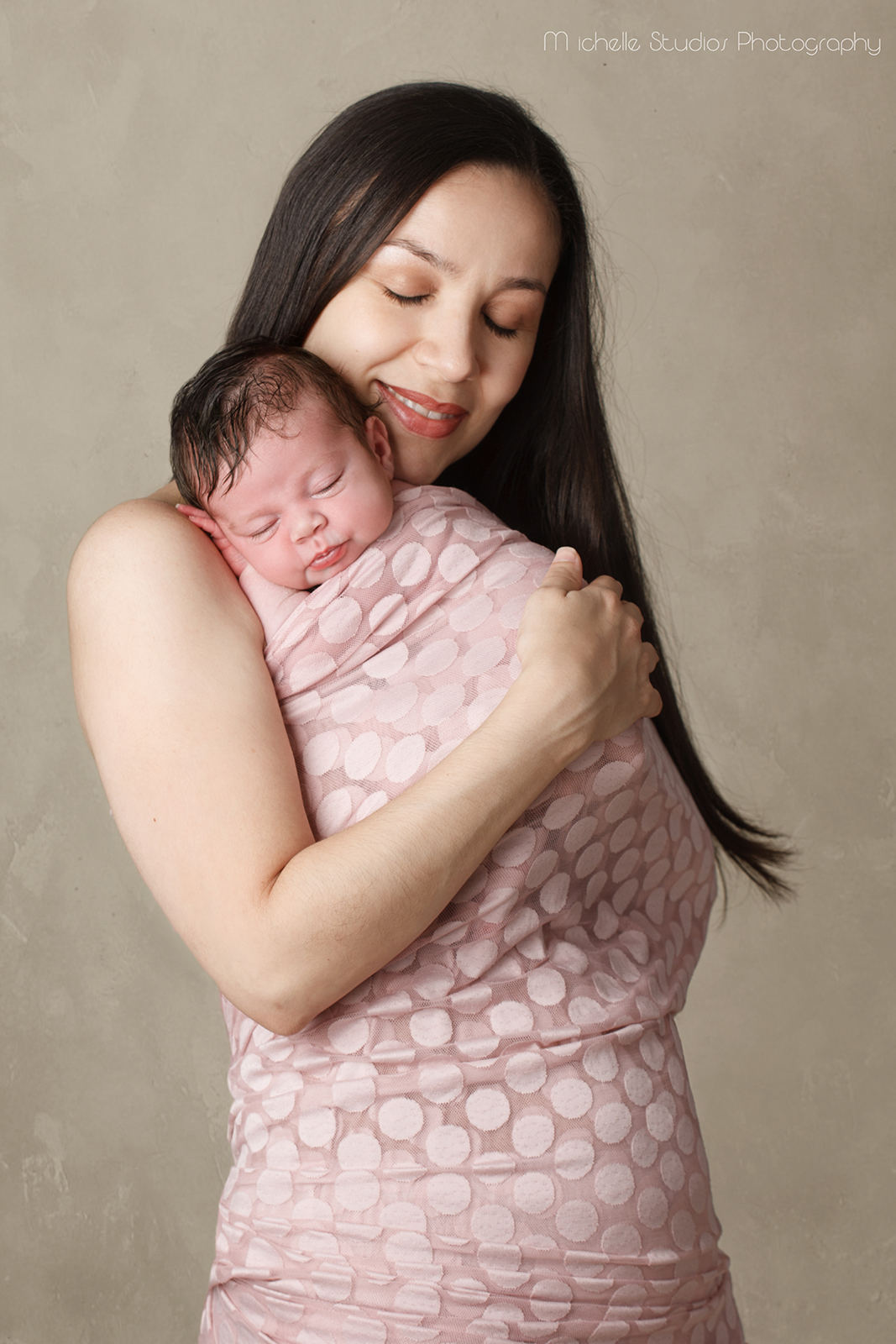 Dad took on a very special role with both of these photo shoots. TJ is the one that called my Raleigh studio to book the appointment for his lovely wife's maternity session. He is also the one that called to schedule the photo shoot for his precious newborn daughter.   TJ called and discussed all of the plans. It was very sweet and Claudia has a fantastic husband.  Eliana has a dad that is super excited about that very important job, being a parent.  I know he will be one of the best dads around.  Doesn't he look proud?
Every new baby that comes to my Raleigh photography studio in warm months of the year has the added benefit of being able to be photographed in my gorgeous flower gardens.  I call them the fairy gardens.  They are amazing. They are a lot of work, sometimes over 10 hours a week, but worth every photo like the ones below of Eliana.  The outdoor newborn photos are my favorite.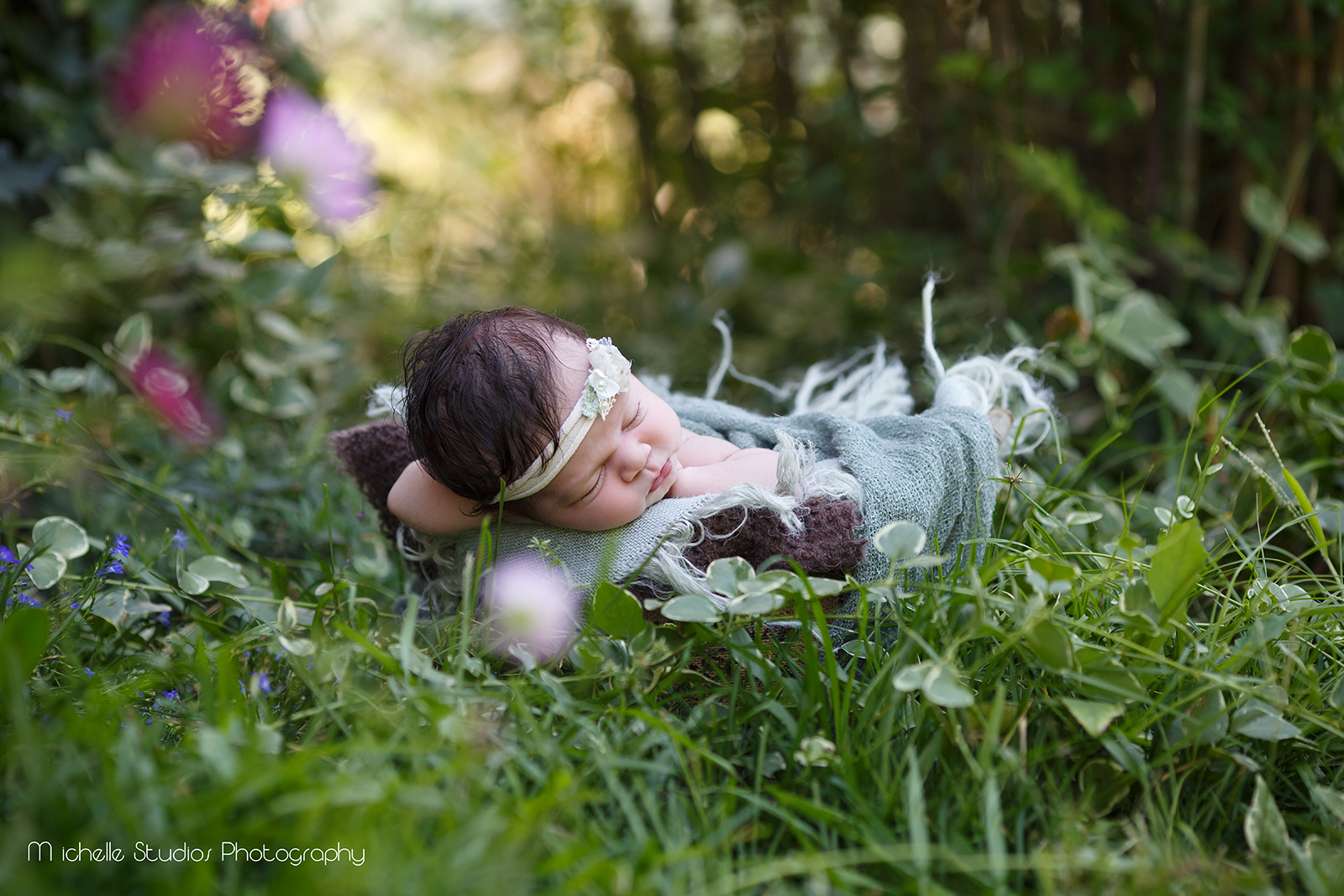 Last but not least both Claudia's mom and TJ's mom came for Eliana's newborn photography session.  It was so nice to meet them both. It takes hours to photograph a newborn so we got to chat a lot.  They are such a tight knit family and it was wonderful and heart warming to see.
After spending time with almost their whole family this quote from Thomas Jefferson came to mind:
"The happiest moments of my life have been the few which I have passed in the bosom of my family".