If you or someone you know is expecting a baby, I would love for you to check out my website.  I have specialized in newborn photography in the triangle area for about 14 years. In the past three and a half years I have been working on the gardens at my Raleigh portrait studio.    The images of newborns outdoors are my favorite, although I do have a newborn studio in the house and a fully equipped studio for families and children.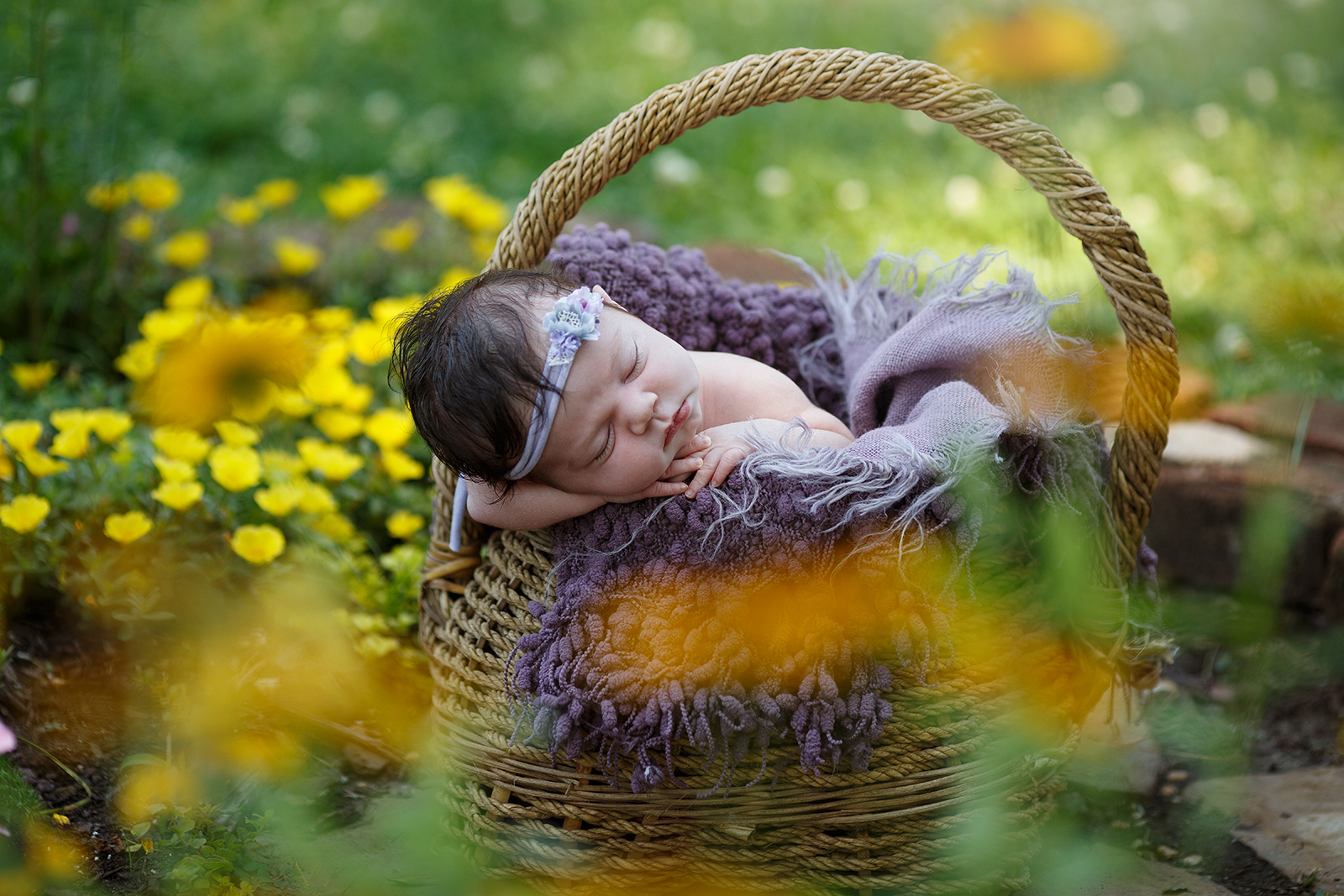 I like to call the gardens the fairy gardens because the images are just magical.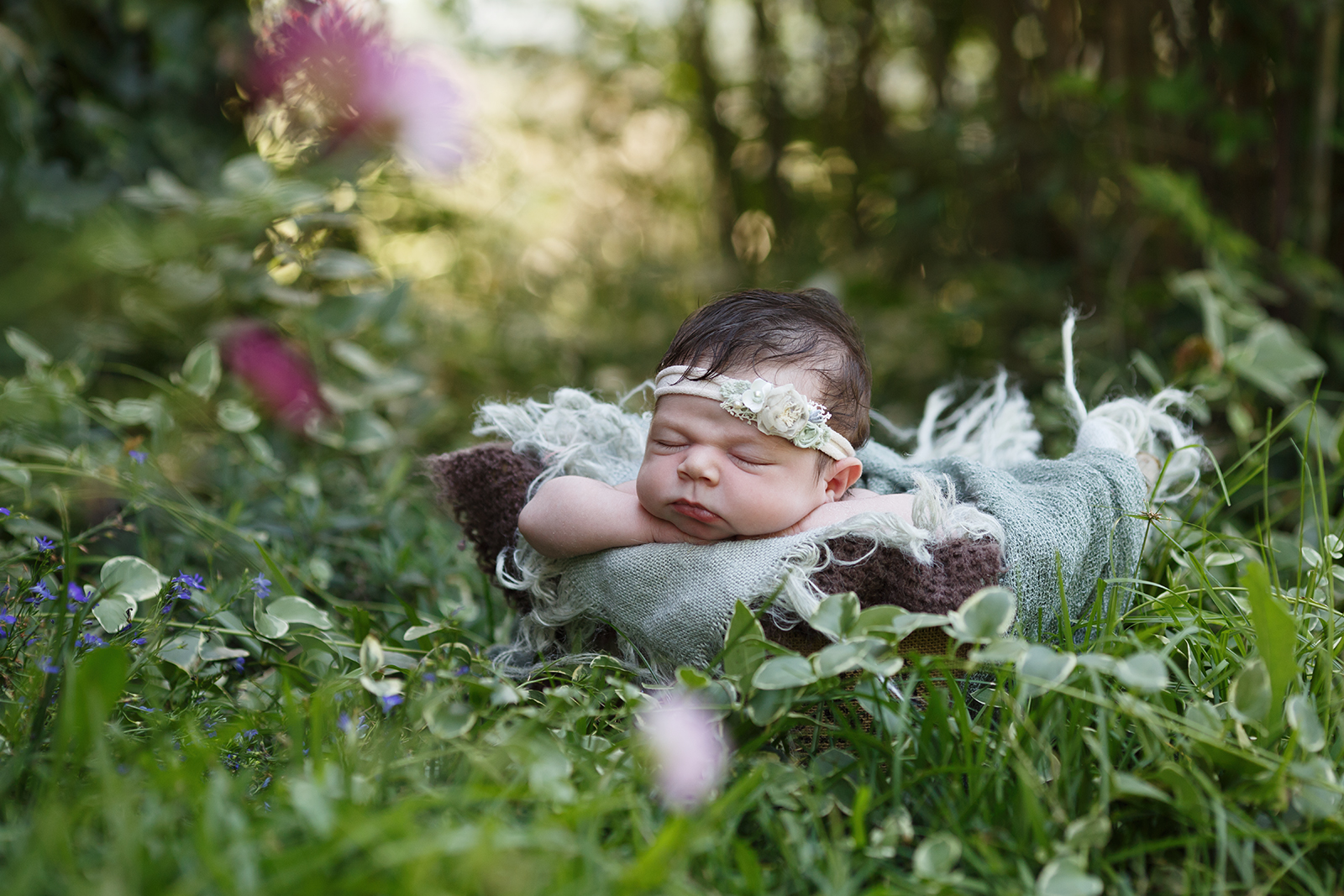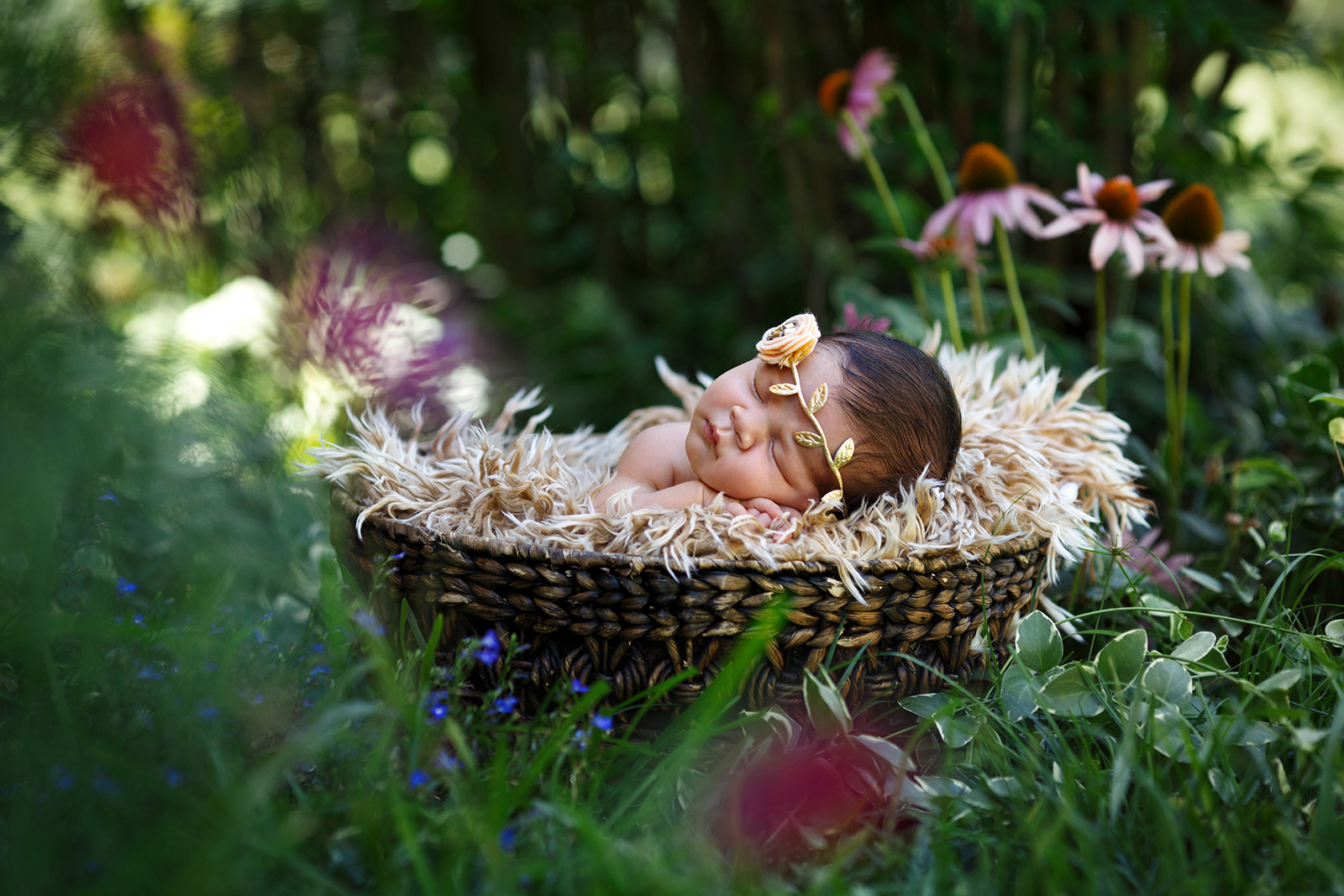 And the beautiful gardens are not just for photographing girl babies.  Boy babies look so gorgeous there too.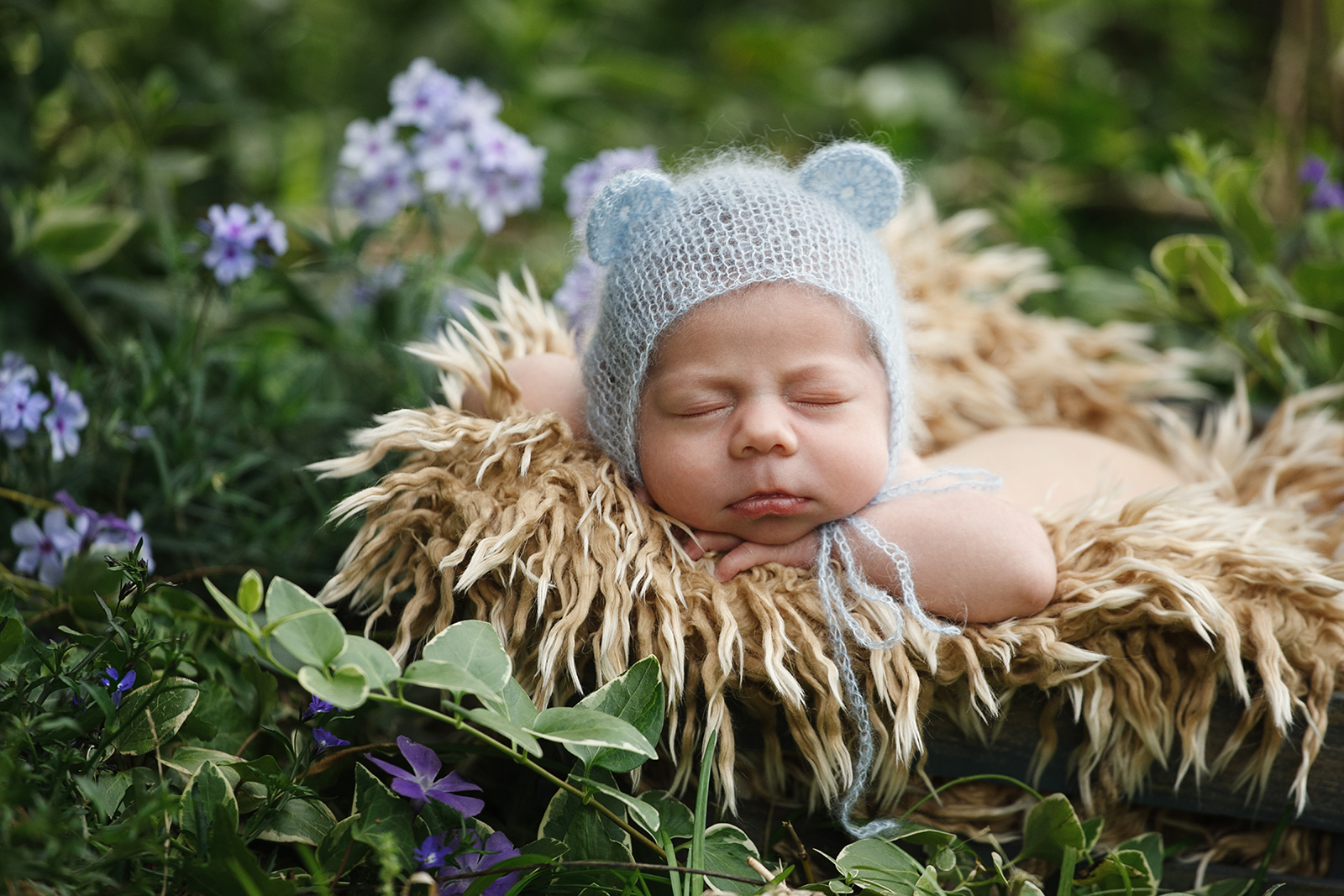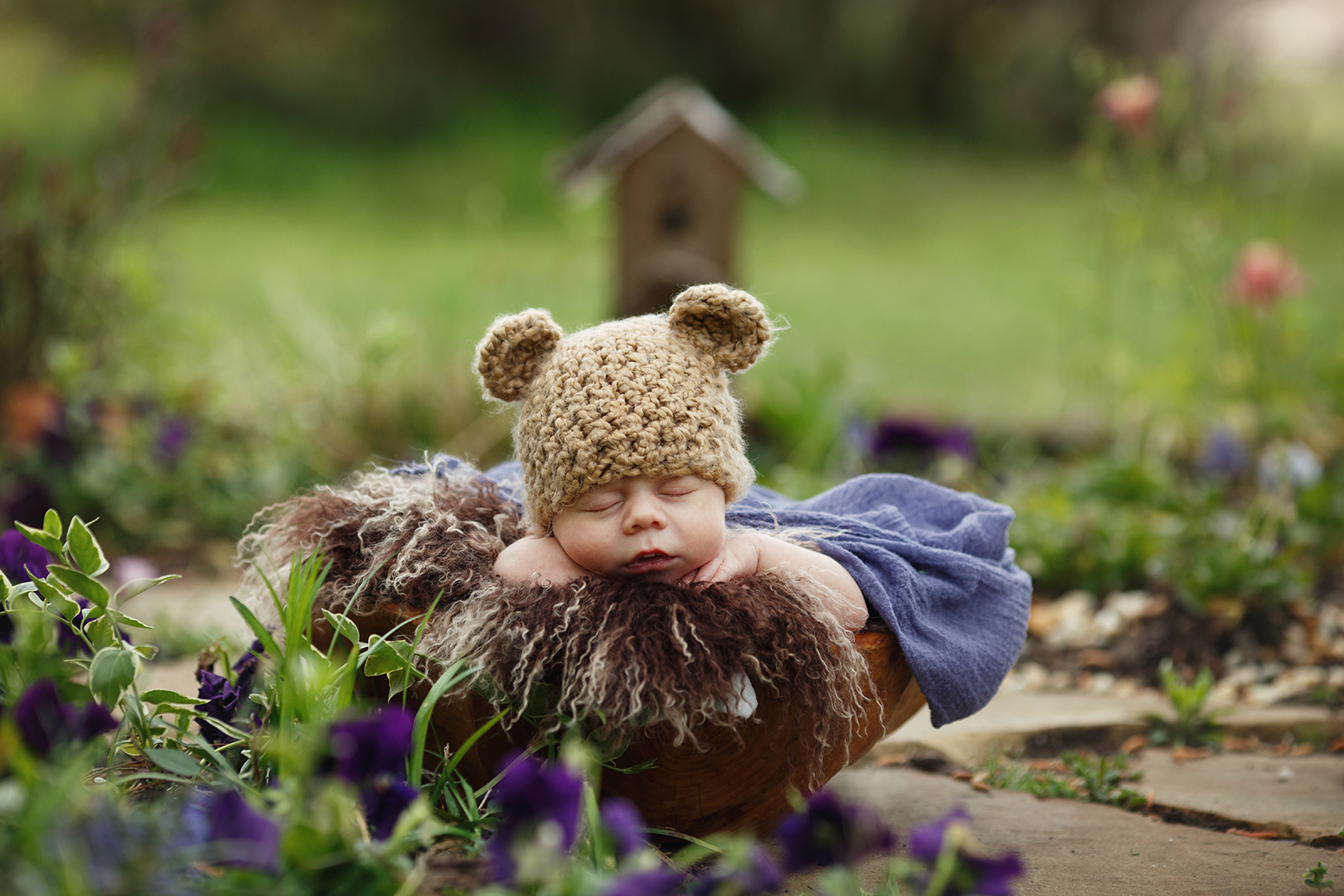 If these types of images are what you have been dreaming about for your newborn give me a call at 919-637-7985 or send me a message through my contact page..
I also have older children play a game while waiting for their siblings to be photographed.  They have to find evidence of fairies in the yard.  Sometimes it takes a while but it's an adventure, and horses to pet on the fence line and swing in the old oak tree just add to the fun.
Grandparents are welcome to come and watch, the newborn photography sessions are so much fun.  They are long and hot, but fun.  I have all kinds of helpful information here to prepare you for your baby's newborn photo shoot.Young siblings should not come to watch 🙂 , they simply do not have the patience and will prolong the session. I DO photograph siblings with newborns if that is your wish. You can read all about it on my page.
                                 
Congratulations if they are in order and thank you to anyone who shares with a friend.
                                                                    Sincerely,   Michelle Prince