As a Raleigh Children's photographer, nothing makes me happier than to photograph a sweet child and a soft furry animal. This is so much sweeter for me because I have known Cole since he was born.  I photographed his newborn pictures and they were so cute.  I also update his photos around holidays.
     His sweet mommy and I had so much fun with Cole and the bunnies again this year.  He is so sweet and gentle with animals and I just love his images.    The top is my favorite.
As a portrait photographer the first photograph appears to me the most. I love the bokeh in the background made with my super 135 prime lens. I love his facial expression. I love dark saturated colors against his beautiful blond hair.
     This second image is so sweet too, he just loved this sweet little rabbit. She was the most amazing rabbit to include in holiday portraits. She is four years old and super calm and relaxed. She loved hopping around on my screened in porch when she was not in her cage.  I get my bunny fix by renting the rabbits.    
There is something so sweet about black and white images that show a specific mood. I think this is a darling portrait of Cole and his bunny friend.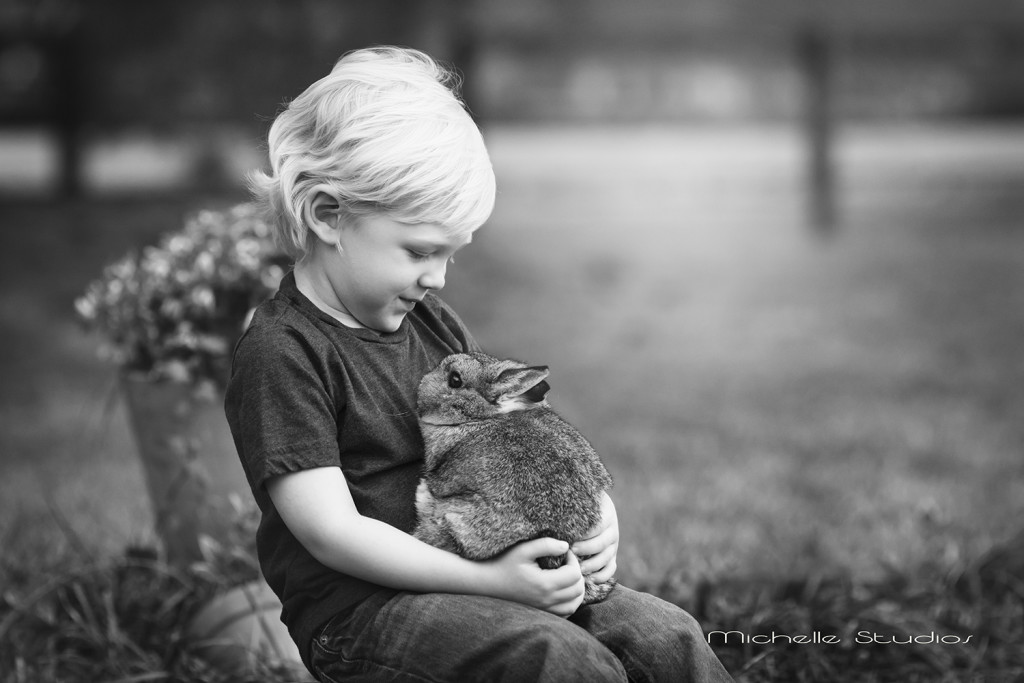 Close up face shots are my specialty and I love this one of Cole.  What a great smile.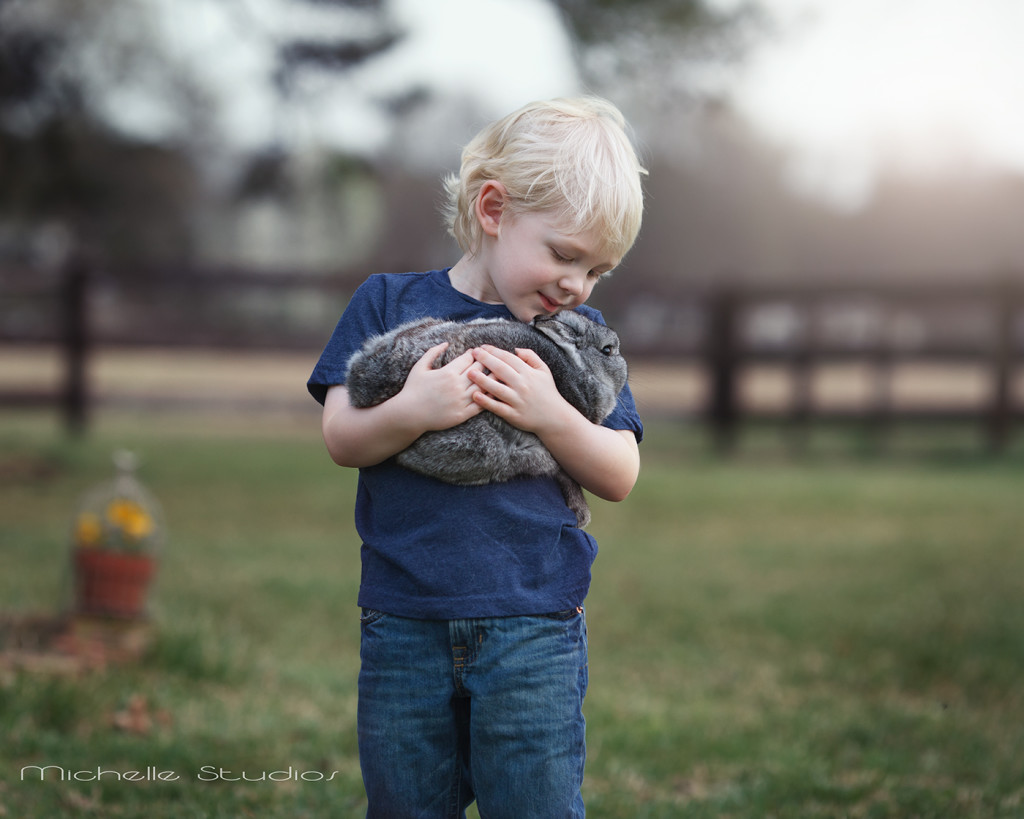 You can tell by the sweet way he holds and kisses the bunny that he is an animal lover.  After his session we went to the barn and he loved the horses too. I can't wait til the next time they come over.  He promised he was going to read me a book. Smart four year old. Smart mommy.
lots of cute kids on my facebook page here