Raleigh Children's Photographer
A couple of years ago Mary brought her two adorable children into my Raleigh studio for portraits.  I have had so much fun getting to know this family, parents and kid alike as I have photographed them several times.   I often comment that mom and dad need to meet some of my friends just to make them laugh.  They are very relaxed parents, spending lots of quality time with those kiddos and both mom and dad seem to really understand the mind of the young child.  I have mom on my personal Facebook page and because I do I know she takes the job of parenting very seriously.  She rocks.  I really want to go and play at their house.  I believe they currently have a ice skating ring set up in their home.  WOW.  I teased Bettie that in some of the pictures I wanted mom to be the princess.  Of course Mary (mom) stepped right up to the plate.  She is lovely and just an amazing lady…
We often do them sessions because they have a bonus room that is Disney style and they love to customize the room with portraits of their children…. here is a photograph from one of our Disney themed photo shoots.  We asked that Bettie try to look a bit scared or surprised by the character (mom) in the background. Bettie did such a great job with this shoot.  Their costumes were amazing, especially Maleficent.  See… what a fun mom Mary is…..
I love to photograph children and especially when they are having fun…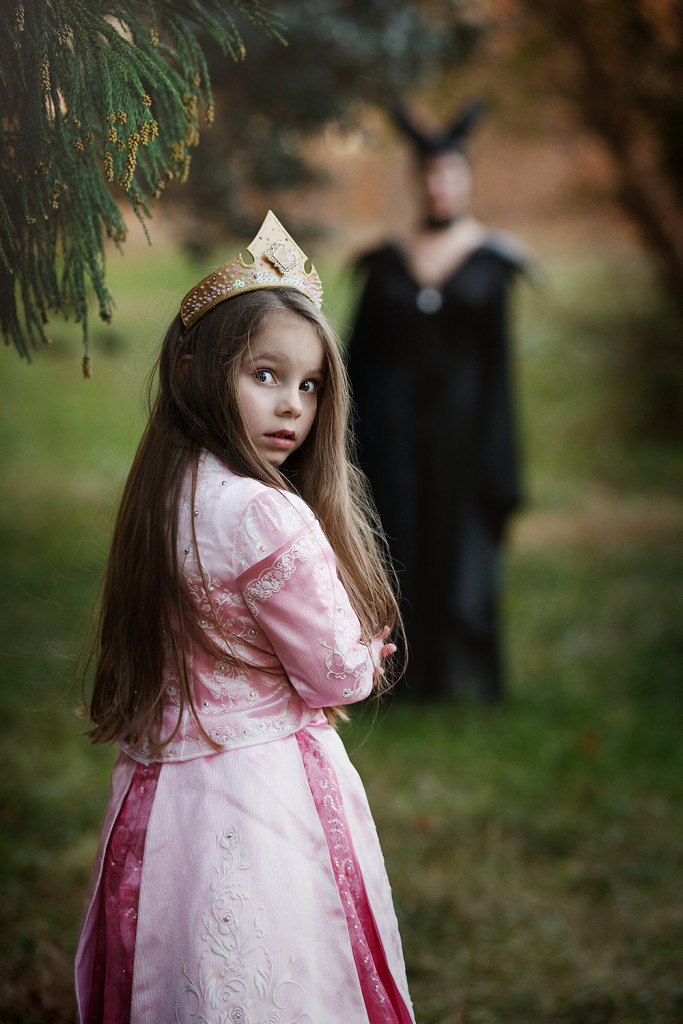 And Mary (Maleficent)  dressed to impress and have fun with her children.  I took these images in 2014.