One of my favorite things about spring is setting up Easter photos. I love photographing children and animals.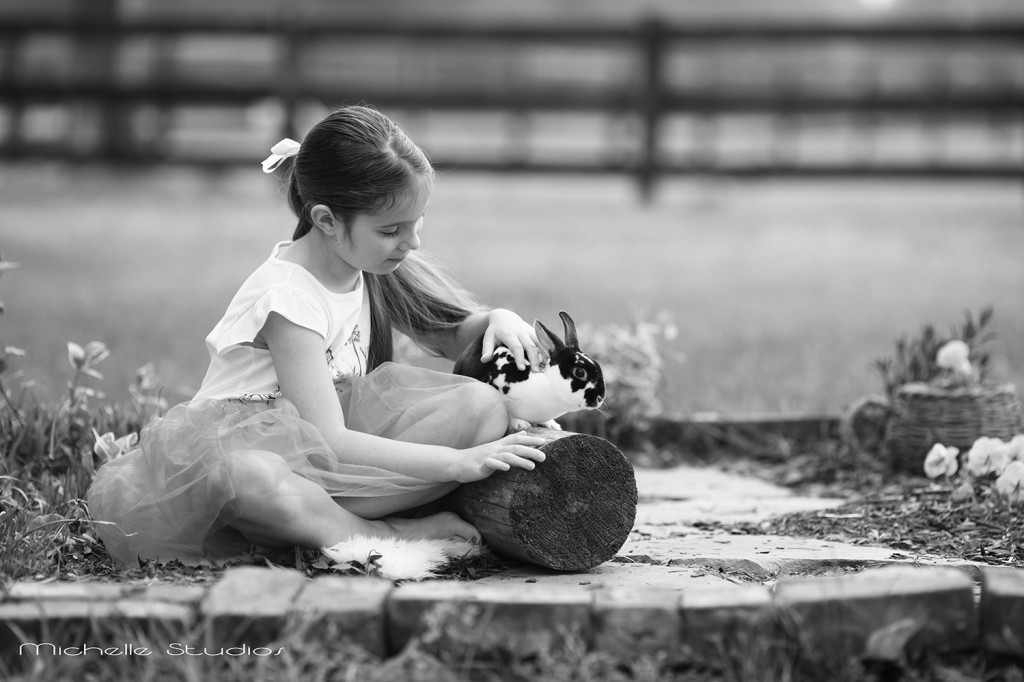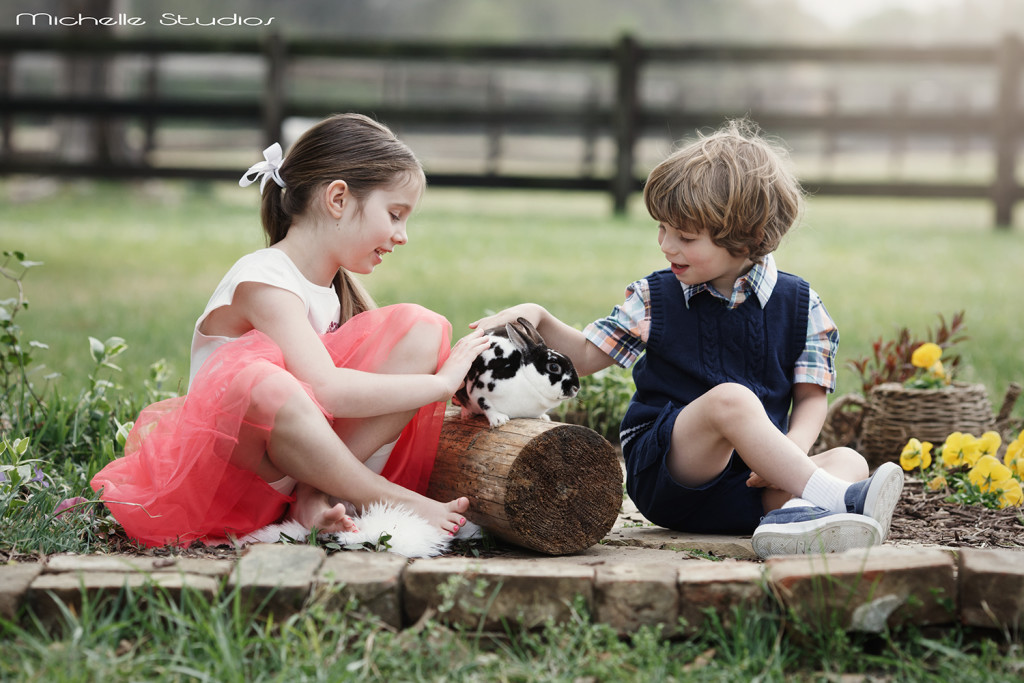 Bettie and Maddox came into my Raleigh portrait studio for Easter photos.  As always we get some updated images that are not holiday oriented as well.  Bettie is such a pretty and sweet child but she is so funny about being outside.  She reminds me of my own daughter, who also does not like bugs so sometimes won't go outside.  I wish that I had video as well as images of her as she gingerly walked over to my garden to sit with the bunny, while all along checking out the ground to see if she saw any type of bug.  Thank goodness for the flagstone in my outdoor studio garden that allowed her to sit comfortably BUT NOT ON THE GRASS. 🙂 I am thinking that our next photo session should be an urban one.  We could go to down town Fuquay, Cary or Raleigh and then it will be sidewalks all the way. 🙂
In the last image Bettie is showing her brother Maddox that bunnies really are sweet and it's ok to gently touch them.  This is huge progress from last year's Easter session and we expect that next year Maddox will be holding a bunny as well.  More images of these two (oops 3) cuties on my Facebook page here.
Mary dressed Maddox as a southern gentleman. I think the first image is so cute.  He was still a little worried about being near the bunny but having her in a basket seemed to make all the difference.  I just love Maddox's sweet face. I have always said he reminds me of a rock star with his longish blond hair.  He is so cute and the older he gets the easier he is to photograph.
 Bettie, his sister, just loves to be photographed. She participates actively in setting up the set, so cute.  I think it's a game for her which makes taking her pictures very easy.