Raleigh Baby Photographer
This is Chloe and we had no idea how much she would love Dove.  I photographed Chloe in my Raleigh portrait studio once before when she was 7 months old baby and was super excited about photographing her and her brother Chase again.  As I stated in an earlier post they have a kitty at home so we started out by calling Dove a kitty.  I don't think it mattered what kind of animal it was, Chloe was in love with this bunny/kitty haha, whatever Dove happened to be.   She was hugging and kissing her and did not want us to put Dove up.  It was sooooo cute.  Even her brother Chase was laughing about it.
Wonder: I love to see a baby think.
Then OHHHHHH I think that this makes me happy. That is such a cute smile are her face.
Oh yeah, I am good being photographed with this bunny. Yep even though this bunny is almost as big as me.
Oh and how darling are they?  Photographing children with animals is so sweet. I just love babies.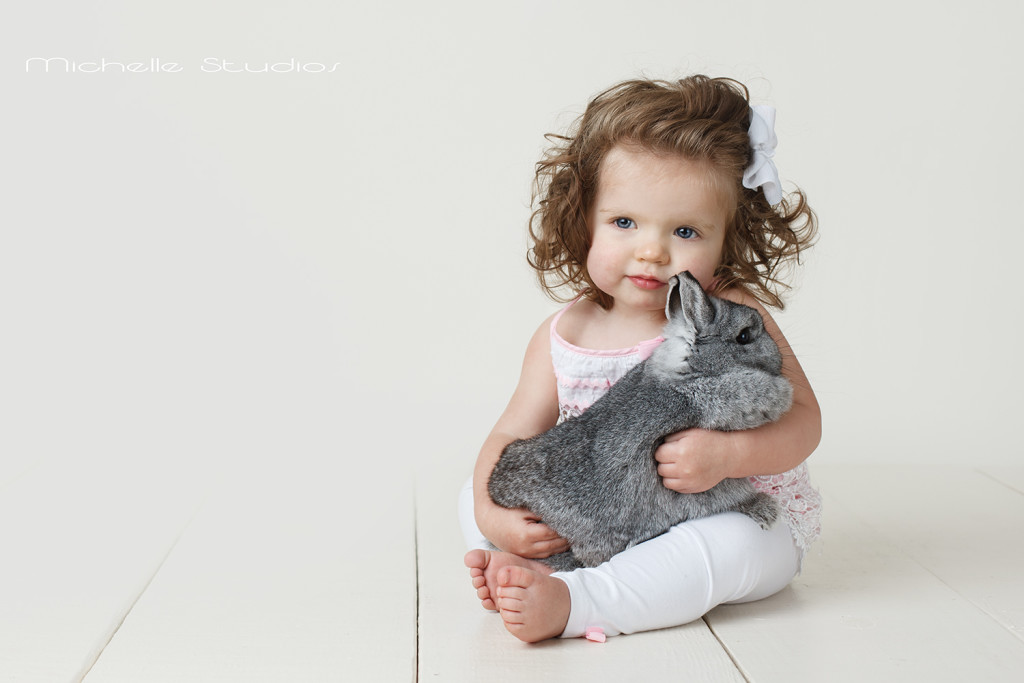 Bunny kisses are good.This is the sweetest bunny ever.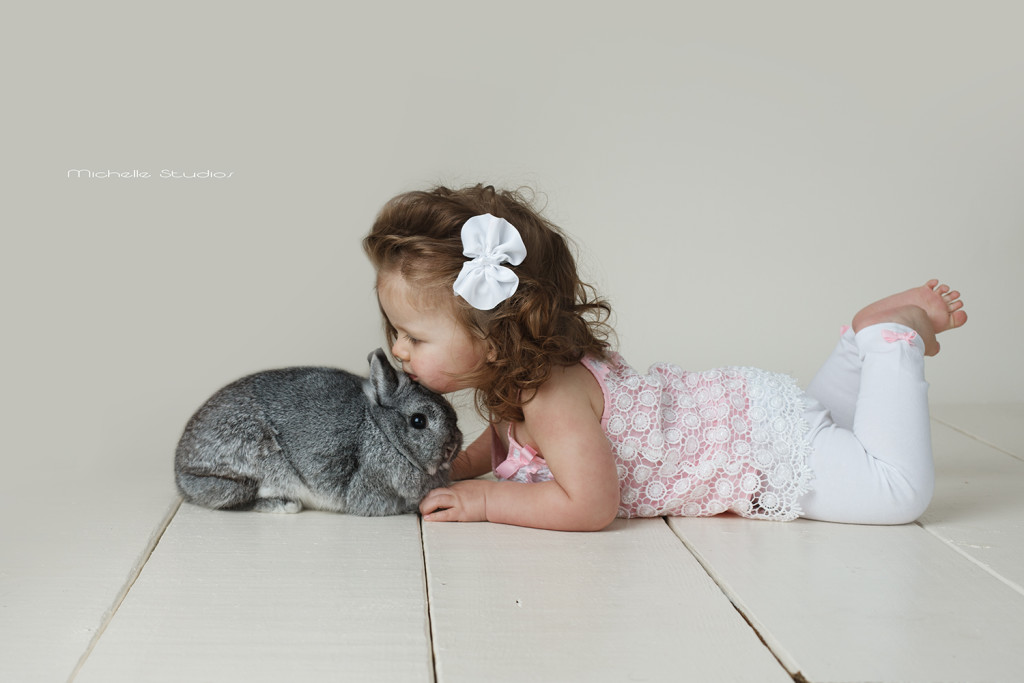 And yes there is a rabbit somewhere in that photograph.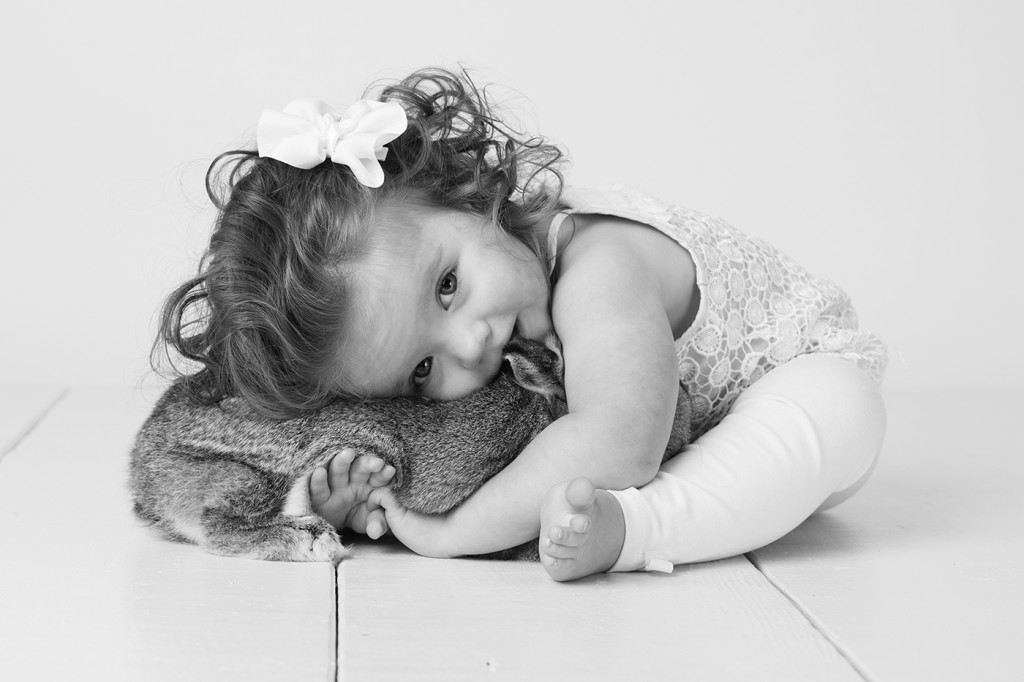 Even Chase thought this was hilarious.
No bunnies were squished in the making of these images….. Dove loved Chloe too.