Heather came in for her one year old portraits. She is such a cutie pie with her pretty blond hair and big blue eyes.  Mom loves the magical look of portraits done outside in the fairy gardens so that is what we did.  Her sweet mommy always has the cutest outfits and beautiful headbands for her precious girls that go so nicely with my outside studio.
Babies are so sweet to photograph, how can anything be any cuter?
The beautiful fairy gardens outside my studio doors are just the right spot to take images of a child this age.  We do it early in the morning when the gardens are in shade and the children are fresh and in a great mood.  In this first image it looks like maybe she found a fairy in that lantern.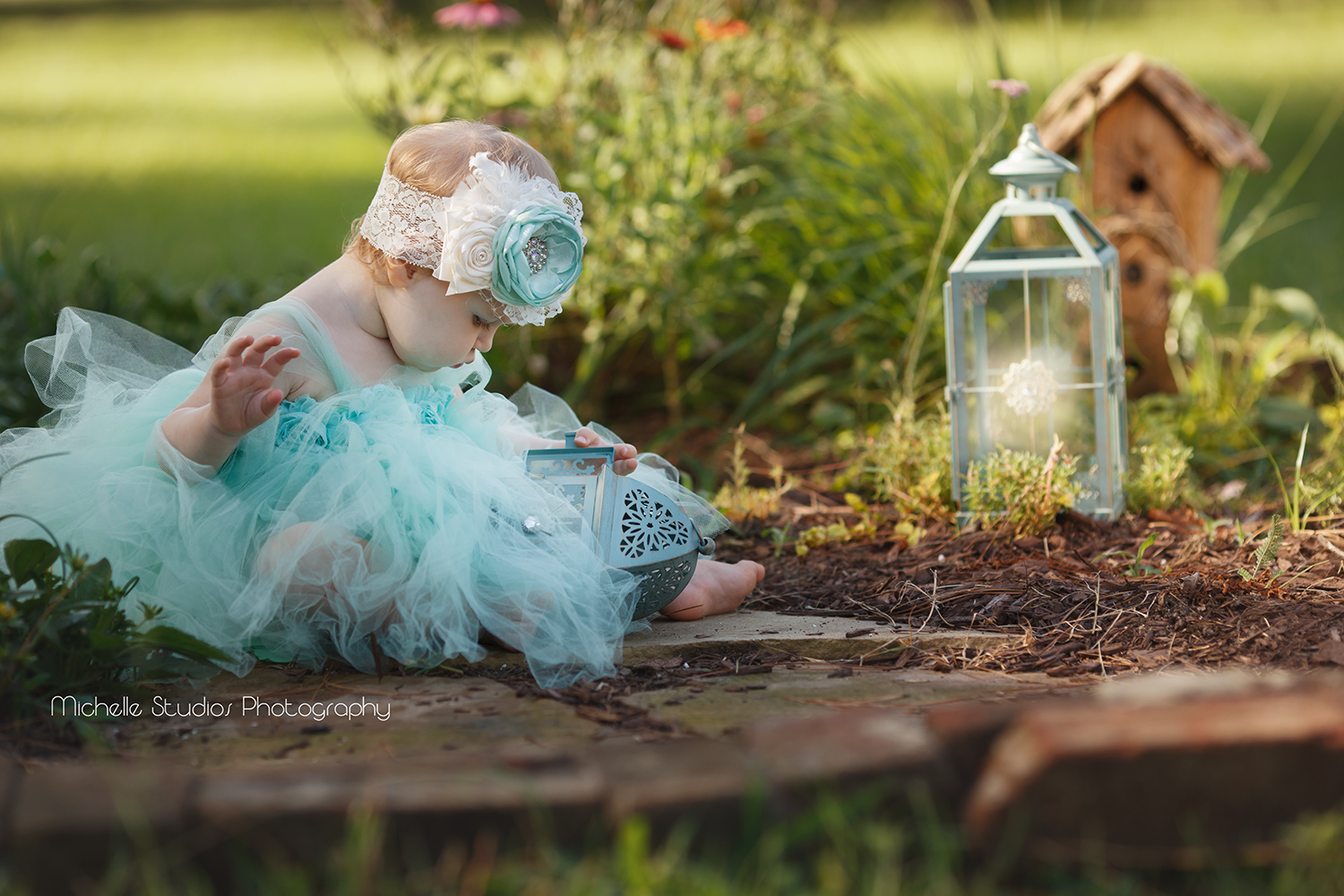 Heather looks gorgeous in the beautiful earth angel wings.
What a sweet baby girl. I love this smile.