Mckenzie's mom called and booked a high school senior session for her beautiful daughter.  Mckenzie wanted to incorporate her horse into her senior portraits so we planned to take the pictures at her barn, Pepperwood, in Fuquay Varina. As a Raleigh senior photographer I have many options of really nice places to take photographs that are all right here.  I was super excited as I have many friends at that barn and have shot out there enough times to know where there are nice places to shoot. The sunsets there are just gorgeous and with the right lens settings you will get the beautiful yellow spots of light behind your subjects. This is what photographers call bokeh but what parents just call a cool looking back ground.
     When we met on that first day at Pepperwood Farm I realized that her mom looked so familiar.  In fact our daughter's had ridden together many years ago at McNair's Country Acres in Raleigh NC.  It's a small world but when you are a "horse person" it's even smaller.
     On that first day we got a few nice shots and then it started to rain.  We rescheduled for another day in Fuquay Varina and I was so glad that we did because the sunset was magnificent on that second day.  Mckenzie is just gorgeous with long red hair that I just loved.  There is nothing better than gorgeous red hair highlighted by the pretty sunset light. She is really pretty young lady that also sports amazing blue eyes. She is one of those fortunate people in front of a camera that can throw you a very pretty and natural looking smile for over and hour.  We had a fantastic time taking her high school senior photos, she was sweet and easy to work with and we clicked right away.
Here are some of my favorite portraits from Mckenzie's high school senior photographs.  If you are looking for a Raleigh senior photographer give me a call at 919-637-7985. I would love to help you create memories during this very important time in your life.
This is the beautiful bokeh that I mentioned above. The gorgeous spots of light caused my using a great lens wide open makes the most interesting background.  Fantastic with her outfit choice and hair color.
And check out that smile. I love my job as a Raleigh senior photographer.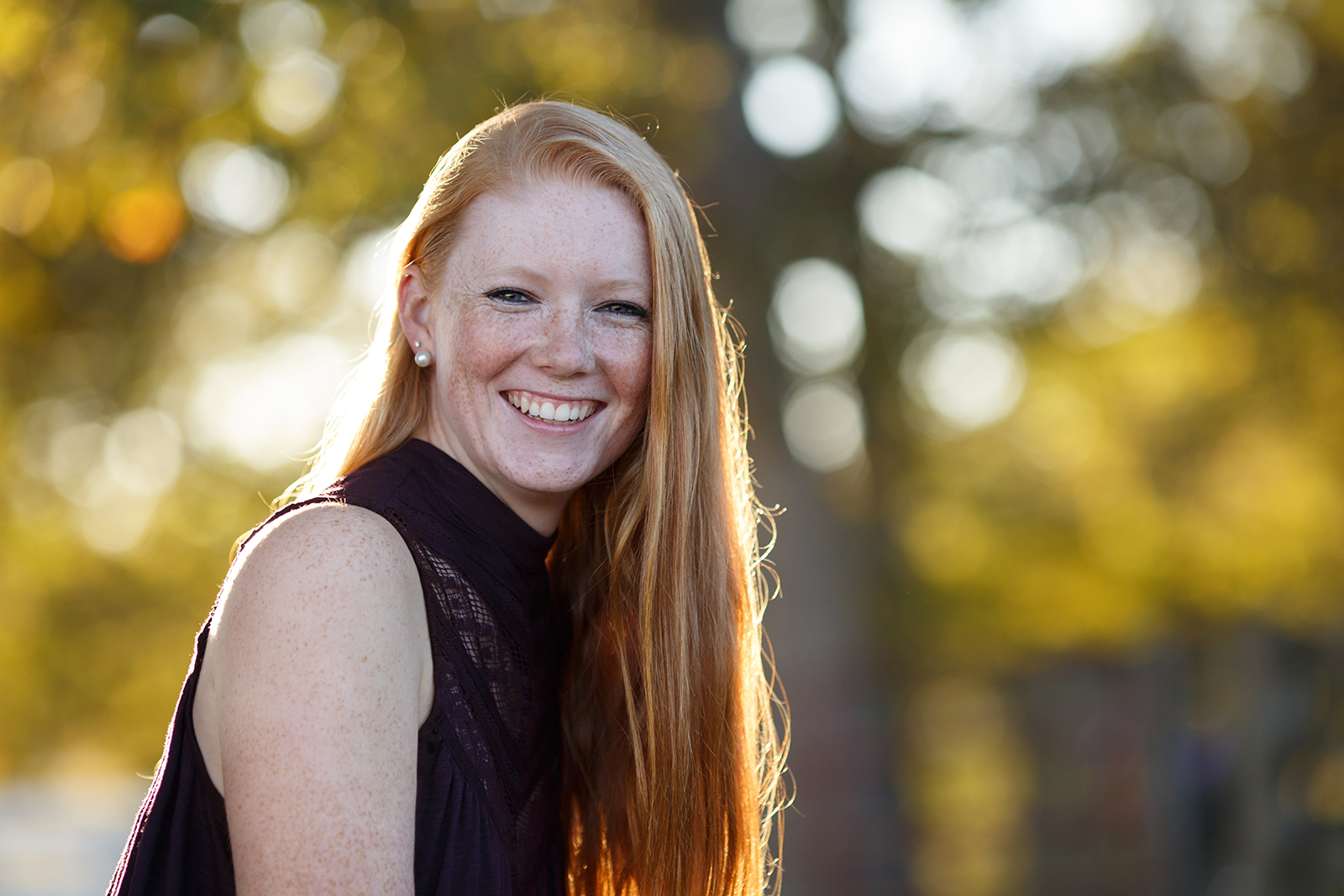 This is Mckenzie with her horse Decaf. We had fun laughing at the fact that I could not remember his name when I went back for the second photo shoot. I knew it had something to do with coffee,,,, Cappuccino… Coffee… uuummm…Chocolate… Lattee?????   He was so pretty and probably did not notice my mistake.
With Mckenzie's gorgeous hair color it was hard for me to make images black and white but I just loved this unposed shot, she had no idea I was taking it and I love it.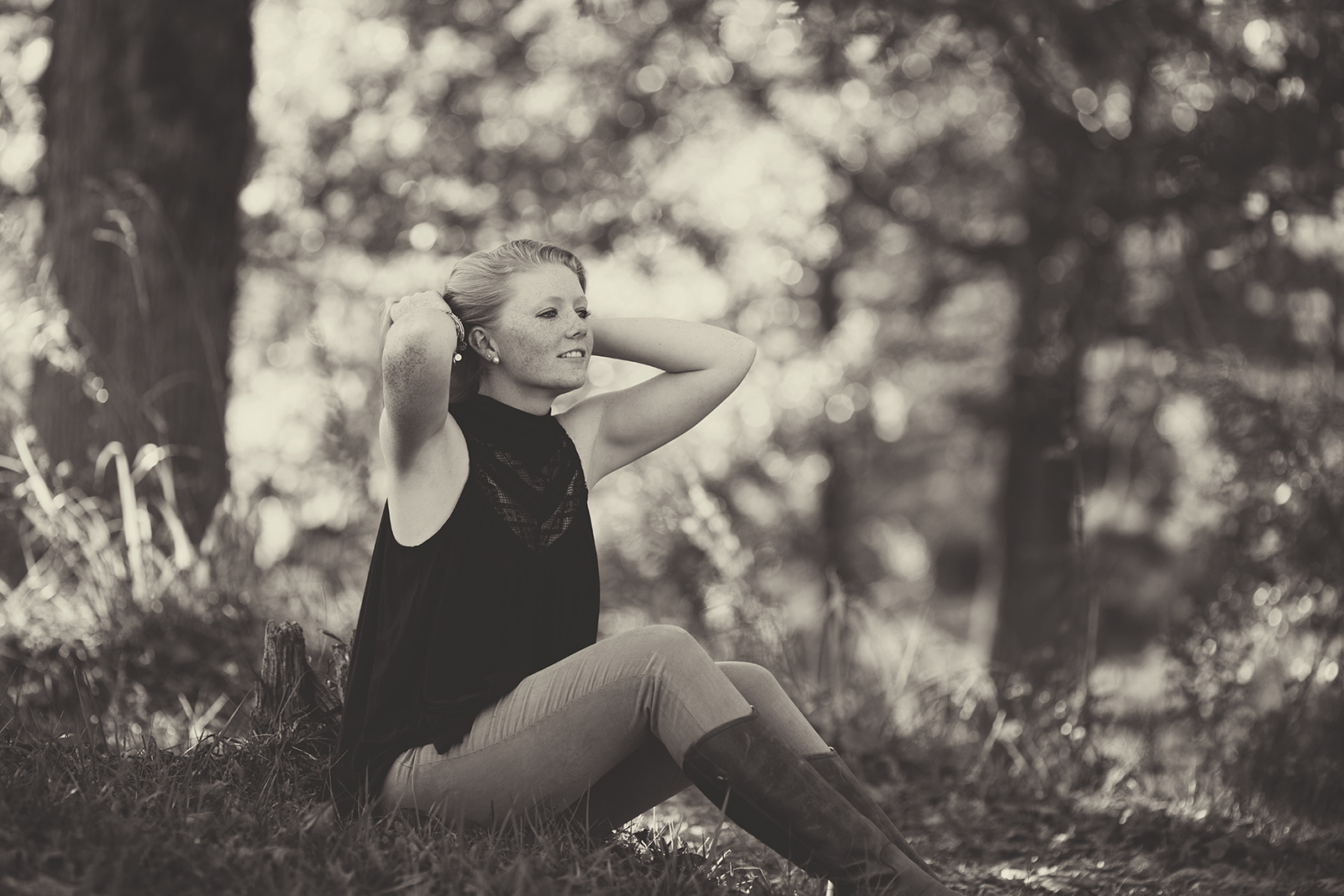 The light on her pretty red hair is amazing.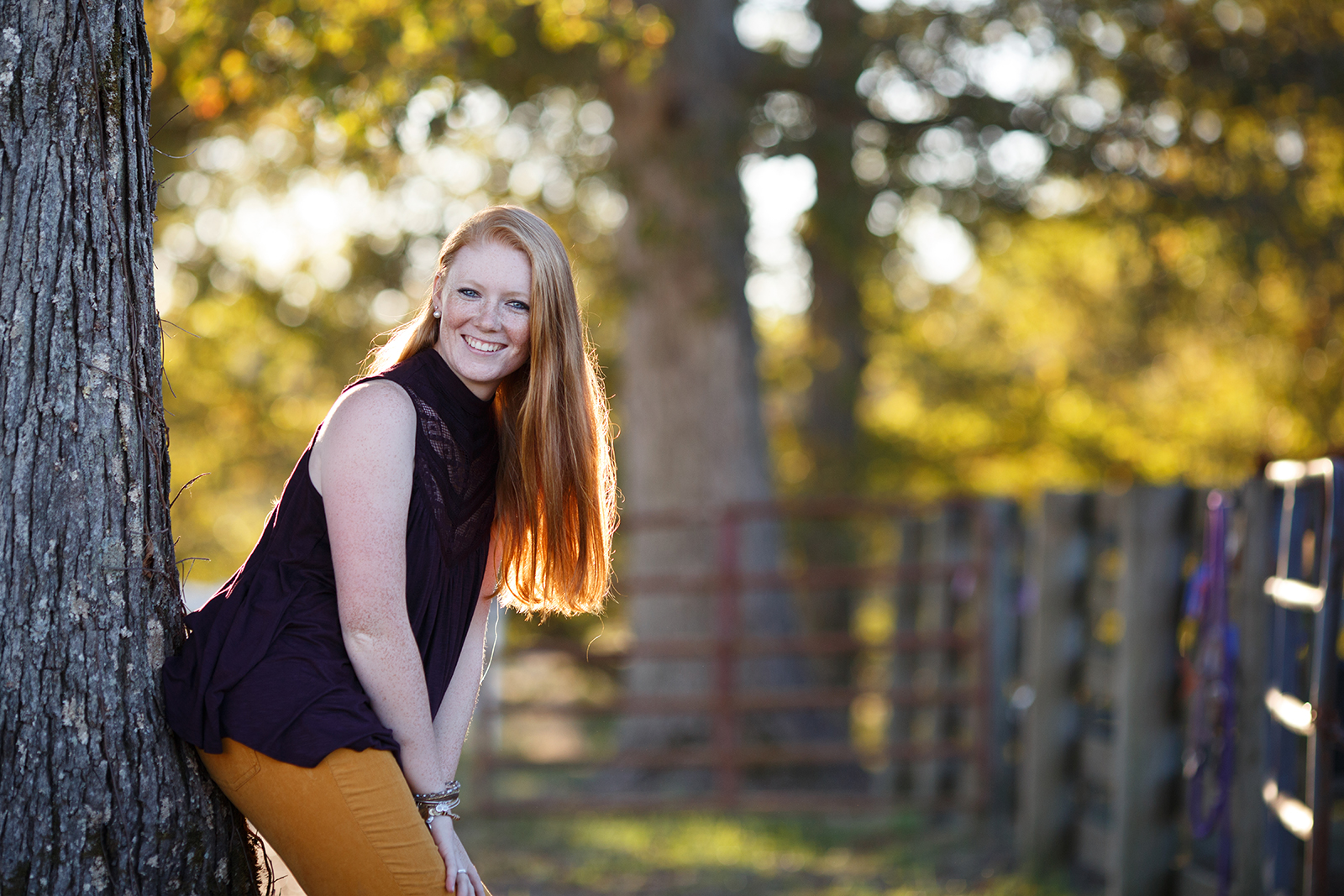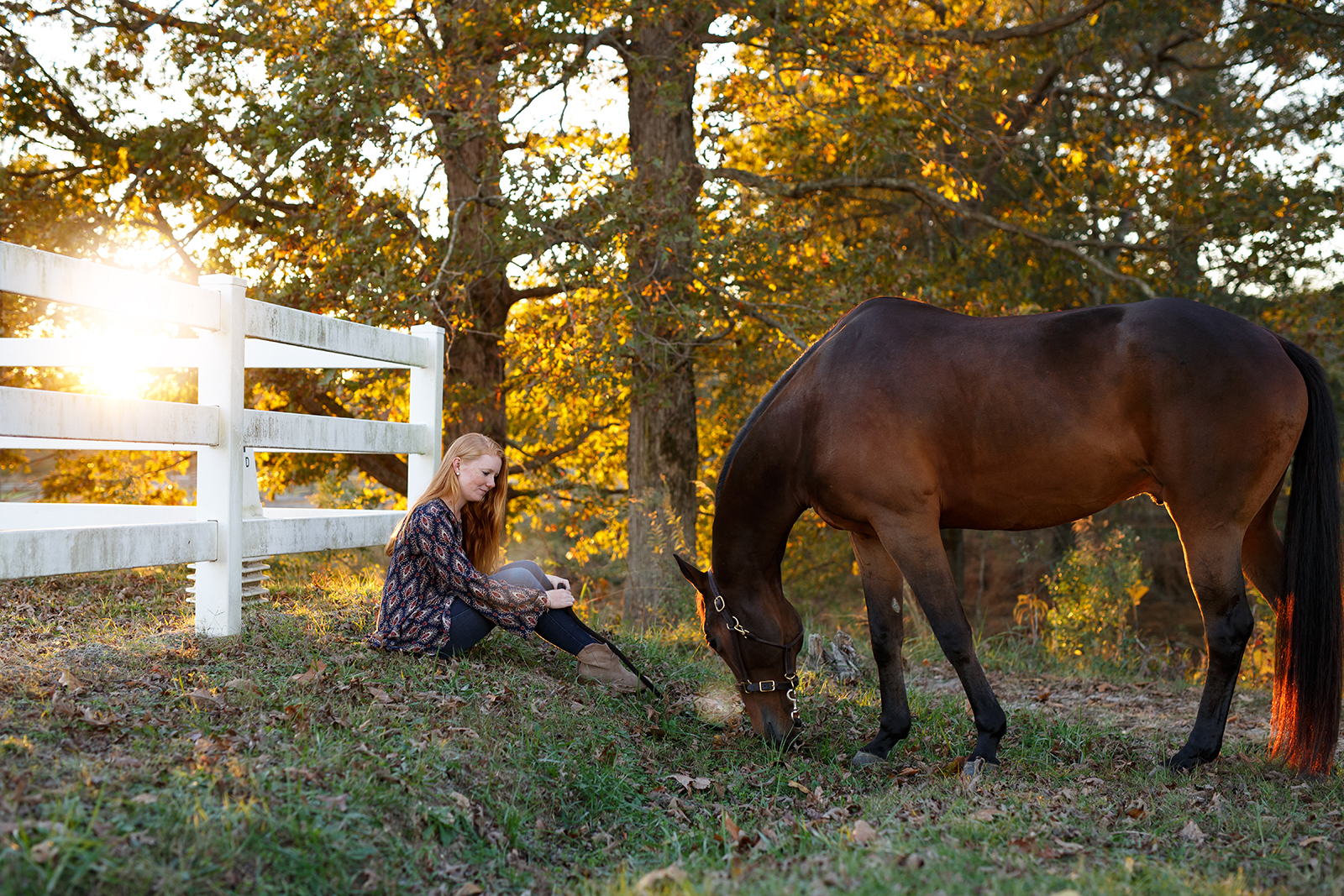 And at the end of the photo shoot, when the sun was set we had a few minutes for this shot.  Love the colors and atmosphere.
Thank you for hiring me to take your senior portraits. I had a great time.  Thank you as well Mckenzie for referring me to your friends. I really appreciate that and hope to see you in the future.  Good luck with Cafe… Cappuccino.. oh Decaf…. 😉