I just love specializing in children's portrait work and baby photography. Lydia came in with mommy and Mimi to have her nine month portraits taken. I have photographed her sweet cousins and well and was so excited to meet her.  She was just a little doll baby. She actually has that sweet round face of a Gerber baby.  As is most common with babies her age she was super sweet and cheerful. This allowed us to get some cute smiling images as well as some nice images with her just looking at me.  She has the most amazing sparkly eyes and they show so nicely in those more serious images.
We just HAd to photograph her as a baby cherub because she fits the bill.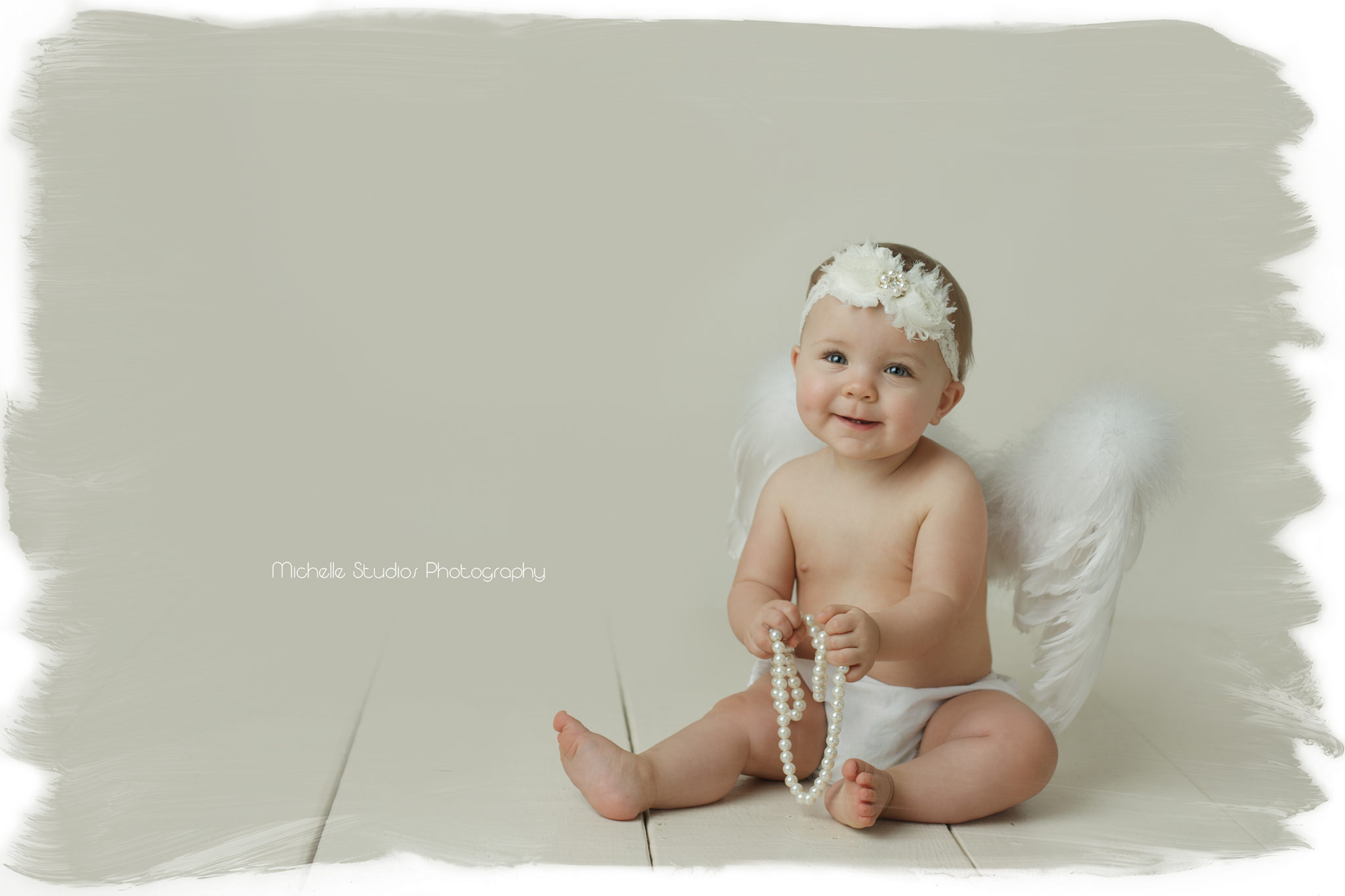 This age, between 7 and 9 months is just the best time to photograph a baby. They are so sweet and the baby weight that they have not been able to run off yet photographs so well.  I just love baby photography.
I could not help but put this great bonnet on her. Wow on that sweet face.
And if this is not a Gerber baby face I don't know what is.