One of the most exciting aspects of being a Raleigh newborn photographer is being able to capture milestone moments with those children as they grow.  At the end of every newborn session I let my clients know that the next best time to come in for portraits is about 7 months. I made sure Clara's parents knew as well.   This next best time to photography the baby can of course vary from child to child.I tell clients that it's when they can sit up well but not walk yet.  Sometimes this can be around the beginning of 7 months and other times it can be around 9 months.   Clara's mom called right at six months and I suggested that we wait a month to make sure Clara could sit up really well.  It's really important to make sure they are stable because if they are worried that they are going to fall you can tell in their facial expressions, they look worried.  Clara came in for her milestone session and she was such a doll baby.  Her dad is from Spain and mom brought the cutest little outfits.  The bonnet was just adorable and the outfits and head bands were so delicate and intricate.  I was so in love with her sweet baby face and this darling outfit that I entered it into a photography contest and the below image was published in Inspire Fine Art Photography Magazine.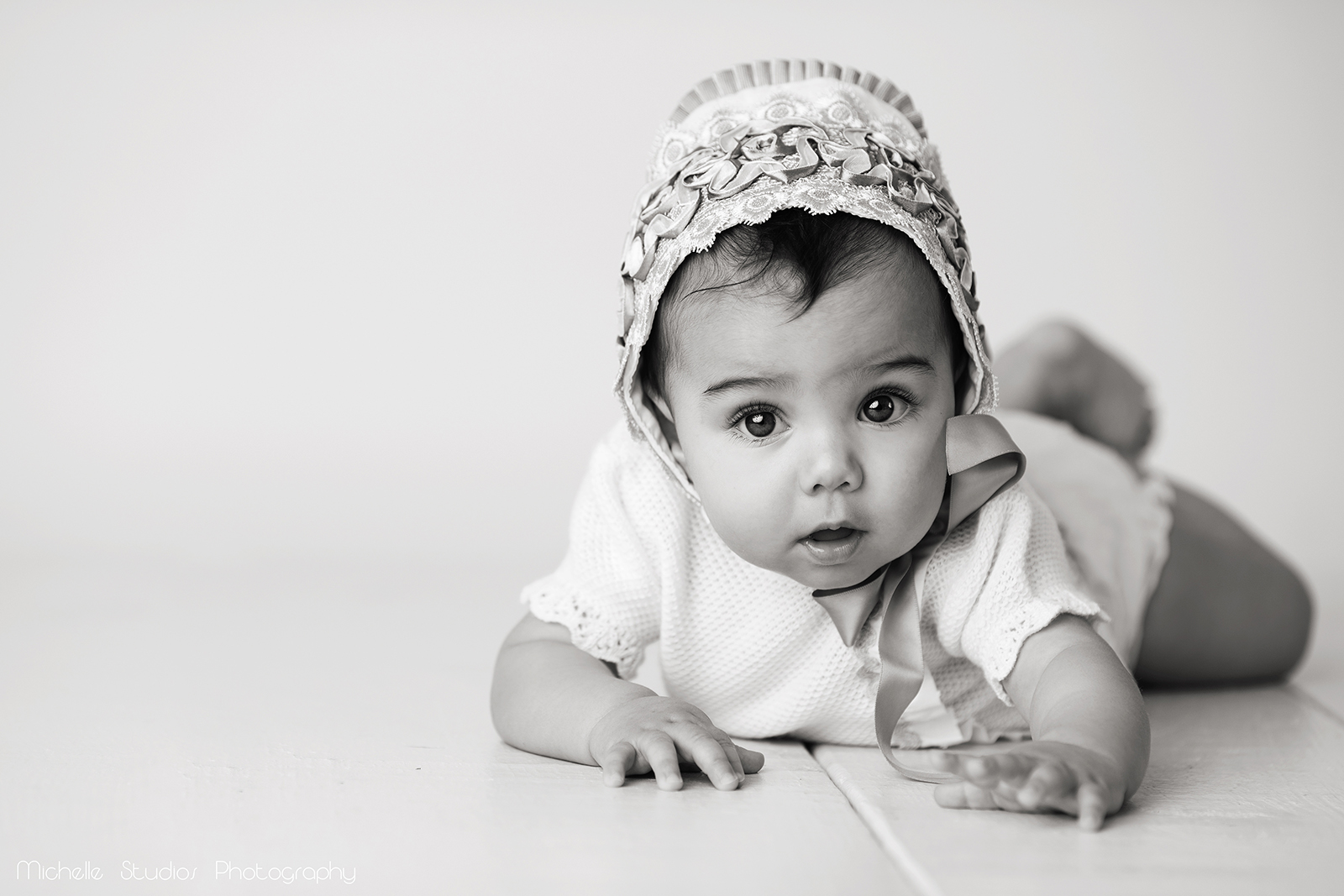 I just love this age and the chubby cheeks, arms and legs.  Babies this age can't get up and move around yet to work it off, this extra shape makes them so adorable for the camera.  I was blown away by Clara's beautiful eyes. Her mom and I are hoping that they stay hazel like mom's eyes. This image is just stunning to me.  I feel like I am looking right into her beautiful, huge eyes.  And yes I did make it my screen saver on my computer.
Anyone who follows my page knows I am in love with Dollcake dresses.  Clara's mom loves them too.  She was given a beautiful dress when she was born and mom has been anticipating the time when it would fit so that we could take her pictures in it.  I have many gorgeous Dollcake dresses available for clients to wear while here at my Raleigh portrait studio.  As Clara gets older I hope to see her in many of them.  Click HERE if you have never seen the Dollcake website. You are in for a treat.  Isn't Clara gorgeous in this dress?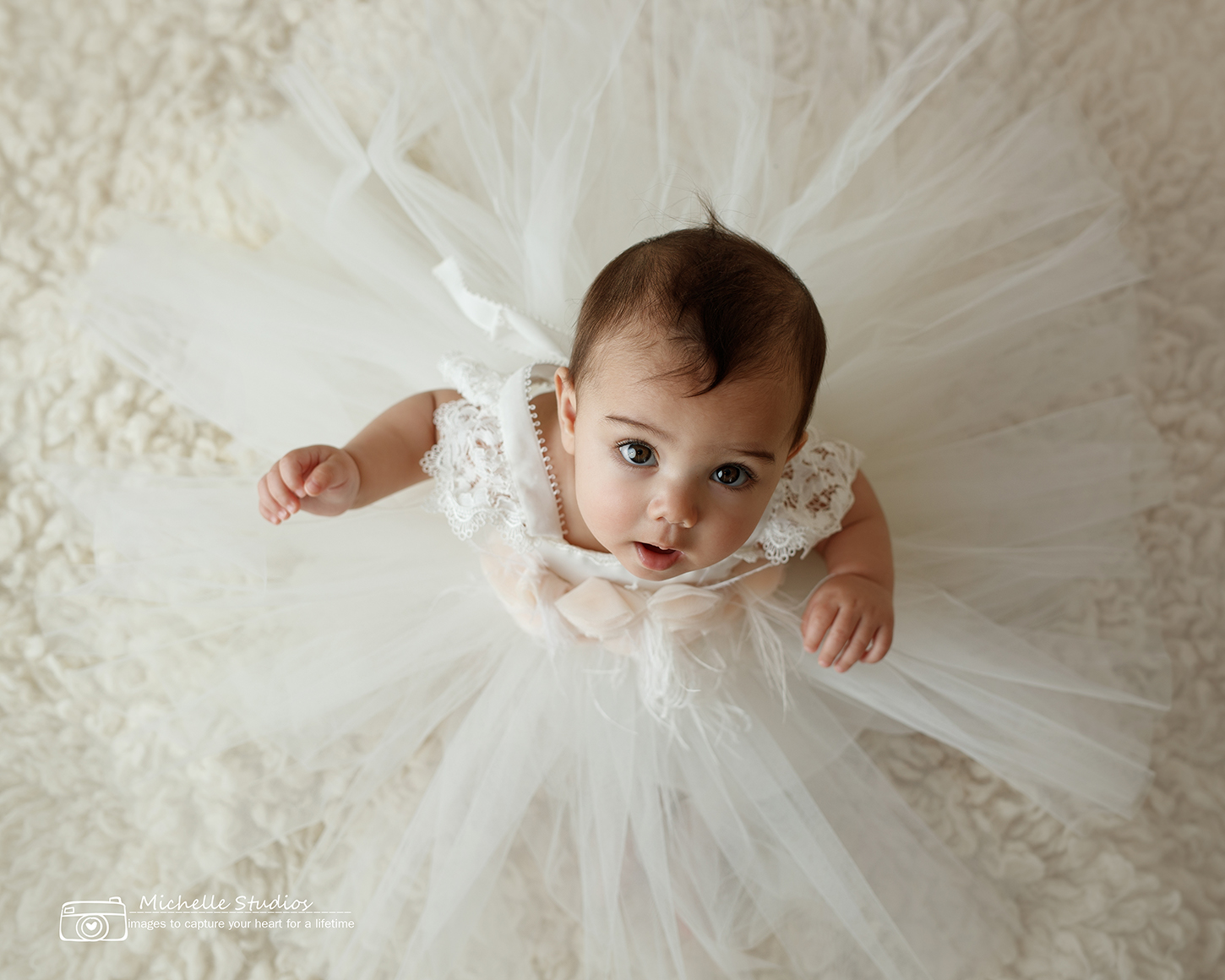 I also got this amazing new bucket. I just love the color and texture and Clara looks so cute sitting in it.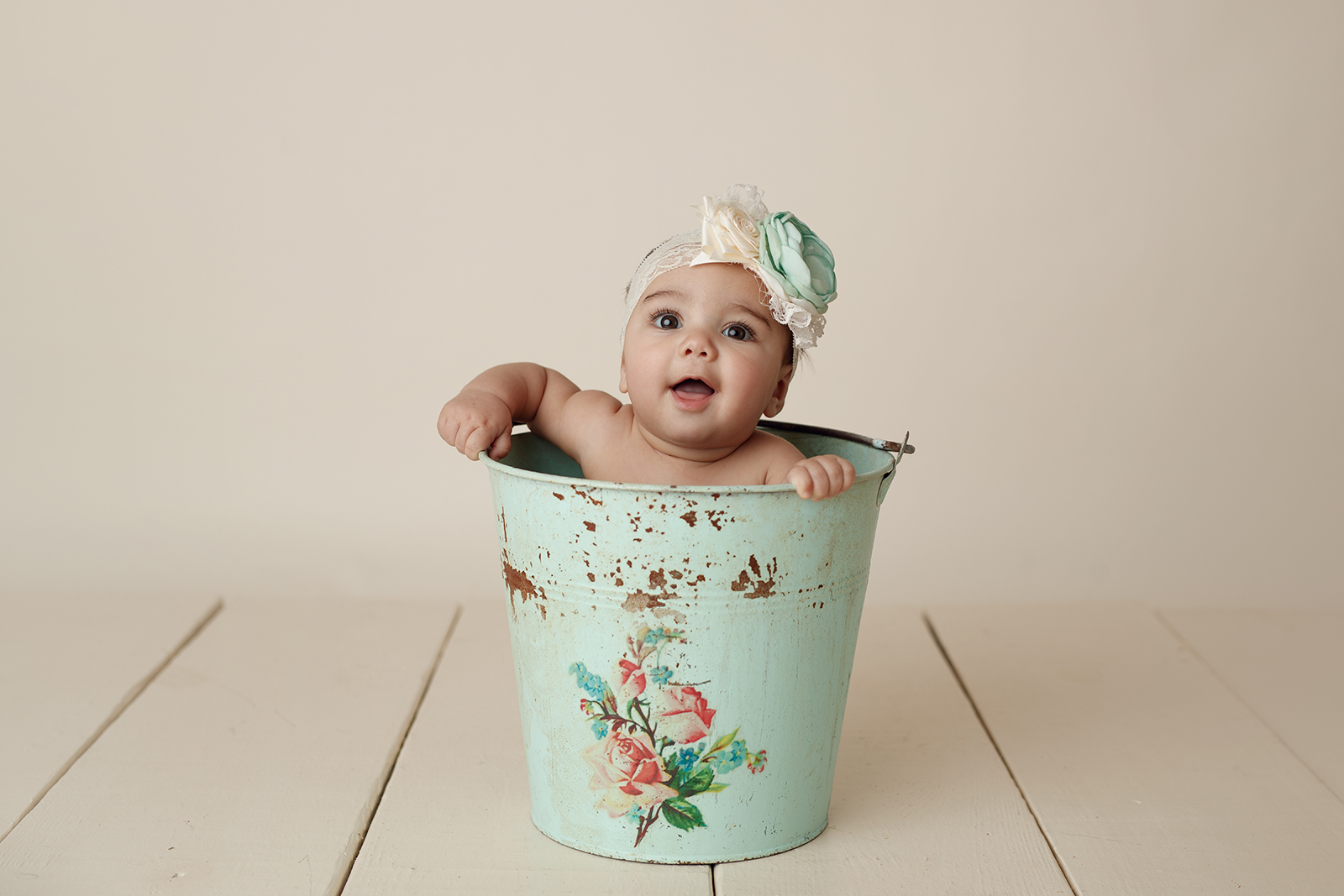 We got so many great portraits of Clara it is really hard for me to pick a favorite.  The one below is a favorite for sure.  There is just something about her sweet little facial expression.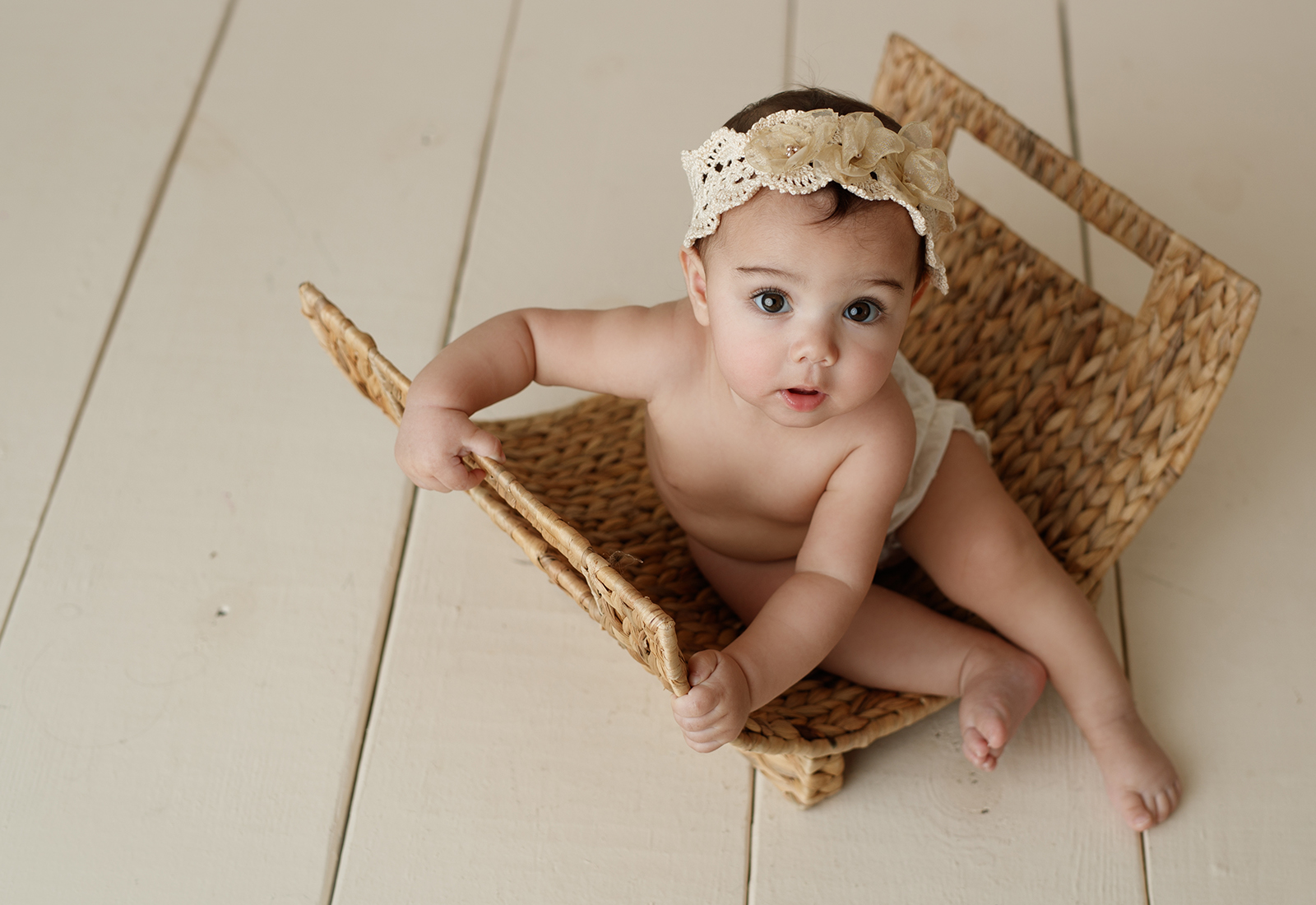 I can't wait for my next session with Clara.