As many of my clients know I have always loved to photograph babies. I was greatly inspired by Anne Geddes, having read her autobiography and purchased many of her prints over the years.. . Oooh on the babies in the tubs and in the cabbage patch, in the pots and with the flower hats.  Anne Geddes also photographed the baby animal series.  That has always been popular, particularly with newborns.  As things do come and go in popularity so did the flower hats, so I put mine in a drawer….  I am so excited to say are coming back in style. Out of the drawer they came and I ordered a few more too.  I even made one or two.  I have many of them to put on your sweet babies they are just darling.
This is Amelia.  Her mom brought her last week for her six month session.  She is so tiny she could still wear some of my newborn props.  The sitter hats and the animal series that we did with Amelia came out so cute.  As I am a very "up in the face" photographer this one was my favorite.  Her big green eyes and tiny sweet face looked so precious surrounded by the purple flowers.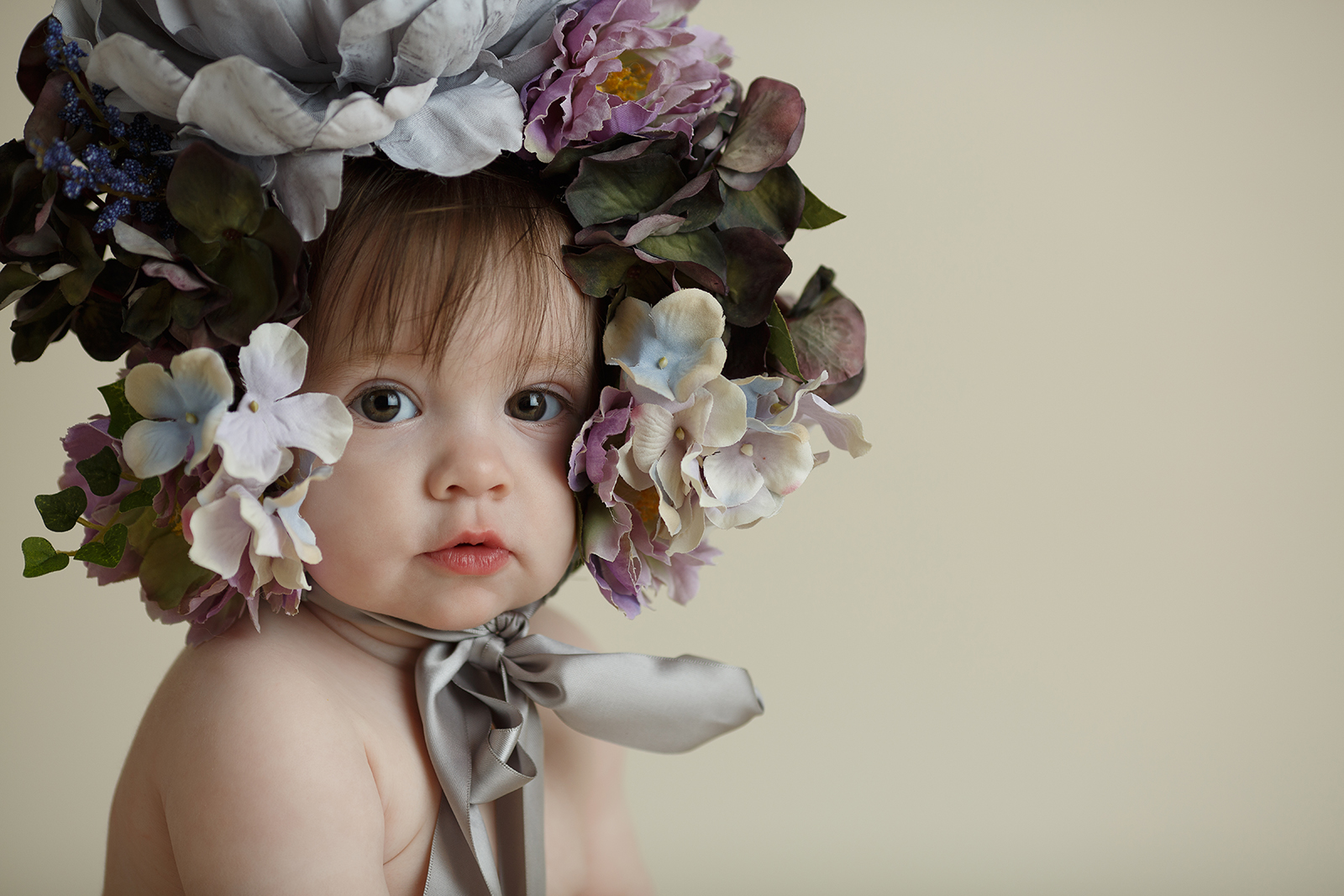 I also loved the full body shot with this hat.  Adding the soft lavender fluff under her was a nice touch and kept the tones consistent.  OOOHHH on her sweet facial expressions.  We did get a lot of smiles that were darling but her mom and I both prefer the more relaxed facial expressions that show off her beautiful eyes and sweet cheeks.
Amelia looked oh so precious in the bunny hat.  The image is so much cuter because she went to take a little bit of the greenery, just like a bunny.  Notice that she did NOT take her eyes off the camera. She was a poser for sure.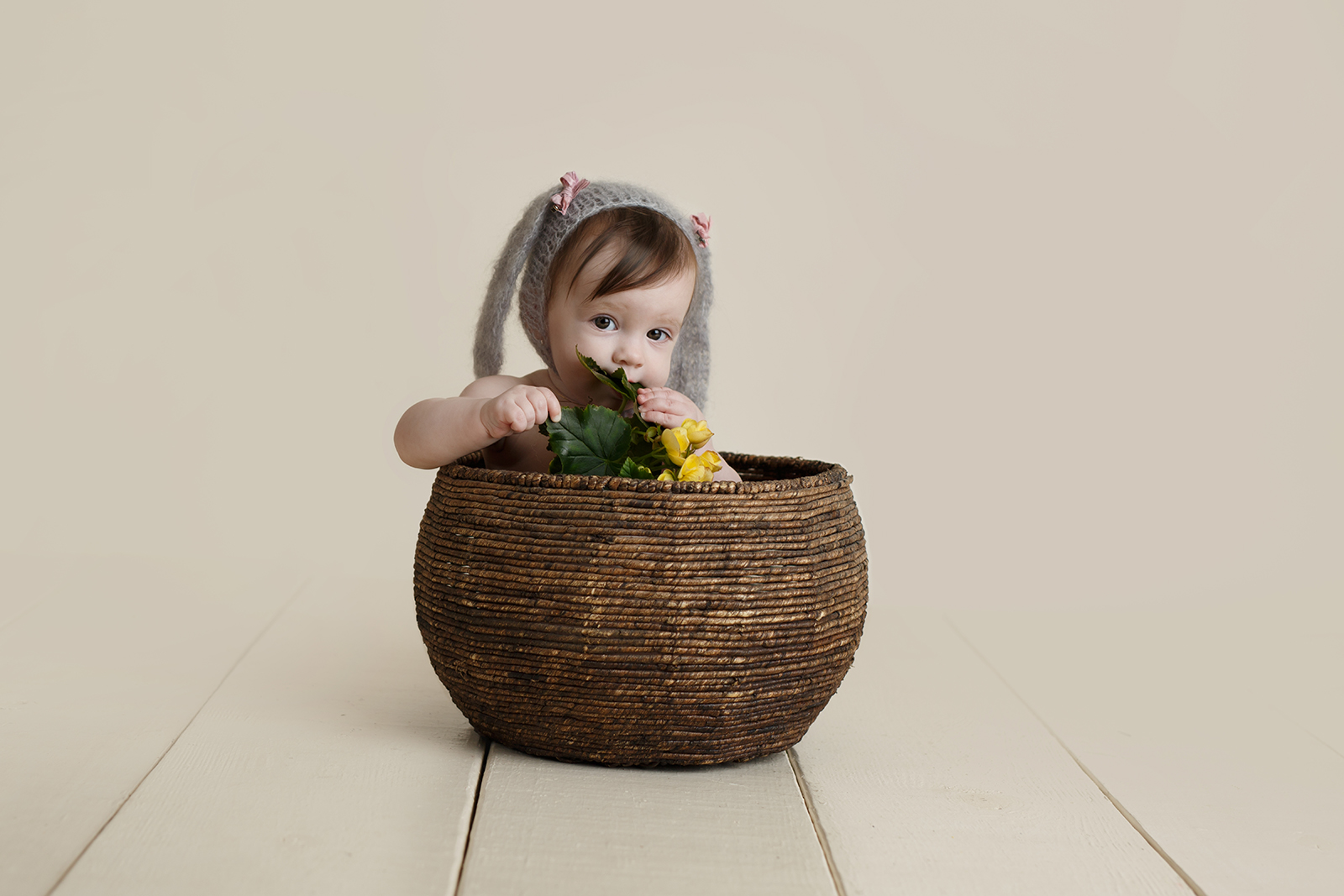 Sticking with the baby animal theme we just had to put the lamb hat on her.  This is actually for a newborn but fit her just perfectly.
Although I am a less is more photographer when it comes to props I do love the hats…. hope that you have enjoyed these images of baby Amelia.  If you have a baby you should give me a call and book a session… memories in the making here at Michelle Studios in Raleigh NC.