Raleigh newborn photographer, studio shots of Baby Layla.
Baby Layla came in for her newborn portraits last week. She was such a doll. Cuteness overload here.  We had a fantastic session, getting shots in the fairy gardens as well as portraits in the studio.  The amazing thing was that Baby Layla was already a month old.  Her wonderful mom and grandmother took the advice I gave them about preparing Layla for her newborn portrait session.
~ Keep Baby Layla awake for at least two hours prior to our session so that she will be really sleepy when you arrive
~.Arrive 20 minutes early so that you can feed her here in my very warm studio.
~Bring a pacifier.   Great job mom and grandma because we were able to get photographs that look exactly like any other 4 or 5 day old newborn.  We could not have done it without your efforts prior to the session.
I have been a Raleigh newborn photographer since 2004 so I do have a few tricks up my sleeve for photographing older babies and I had so much fun with this family.  Layla is totally precious with chubby little cheeks and such nice long eyelashes.  Her sweet back rolls add to the images in such a nice way.  If you would like to see her fairy garden images click HERE
I can't stand how sweet her face looks in this vintage newborn portrait.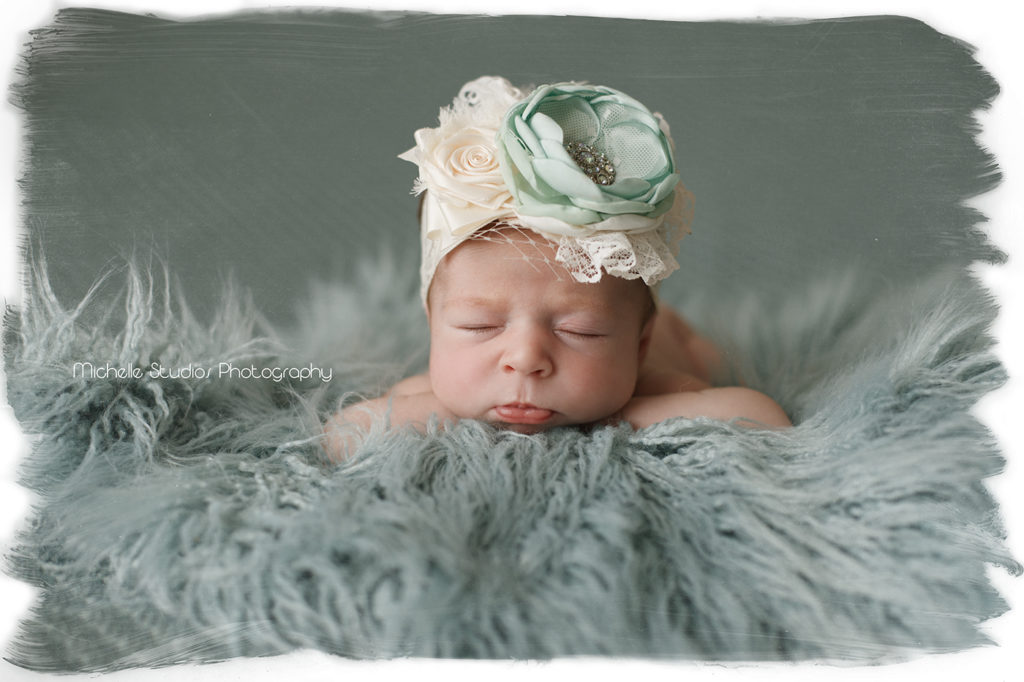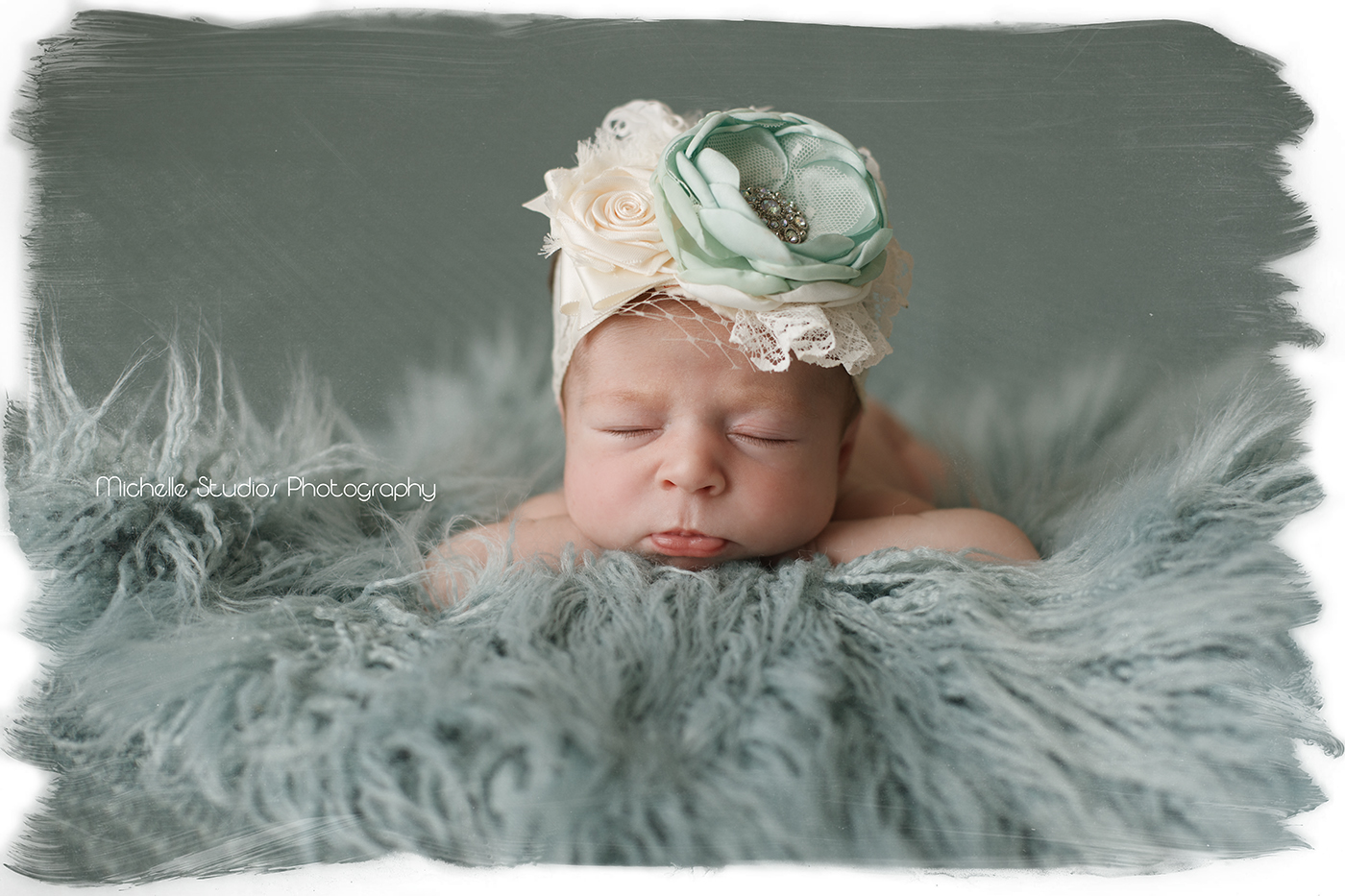 Sometimes just baby with no accessories is all you need for a beautiful newborn portrait.
Over the past 14 years I have collected the cutest collection of headbands and hats for newborn photography. If you come in all you need is the baby.
I love this shot of Baby Layla and the one below it with her cute little pouty lip.  Check out those back wrinkles. She could not be any cuter.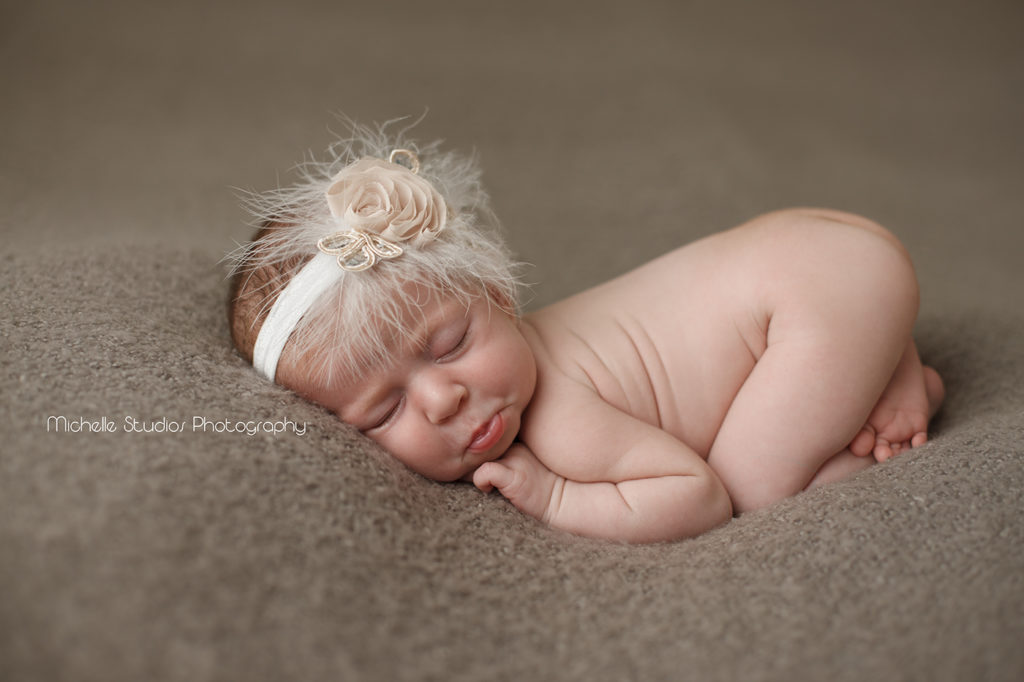 I love the close crops so everyone can see just how sweet her little face is.  
I simple love this mint set up.
OOOHHH and so sweet in pink.
Headbands are so cute but real flowers are just beautiful.
I love the sweetness of this shot that shows off her sweet cheeks and long eyelashes.  
Thank you so much Jennifer for using my Raleigh newborn studio to capture your daughters first professional portraits. She is so sweet and gorgeous.