The infants that came to have their newborn portraits taken in my Raleigh studio this summer are finally sitting up.  This is always the time that I suggest people bring them back for a second photo shoot.  As I mentioned in a prior blog post, which you can see HERE, there are so many good reasons to have a photo shoot at this time and not wait until they are a year old.   Eliana came in yesterday and she is so cute I just can't stand it.  Like most babies this age she is super chubby because she isn't old enough to work of the chub yet.   This makes the most adorable pictures for mom and dad. Check out those cheeks people.  Also like most babies that are in this age range Eliana was super friendly and easy to photograph.  Eliana's parents scheduled a mini session and this was the perfect amount of time for Eliana.  She was so easy and sweet that we were able to get a lot of variety in that amount of time. My mini session is very affordable and a great way for parents to get milestone images of their children.
 As a Raleigh baby photographer I feel it's important to be ready for my clients.  For me this means that I have several set ups out and available for my clients to look at when they arrive. It also means that I have consulted with my clients so that know what to expect from the session. As an artist I also have a vision for that baby.  My vision for Eliana was a cherub portrait and she was such a cute little angel.  I also had several flower bonnets set out for mom and dad to see.  The purple was my favorite on Eliana but we put several on her because her sweet little chubby cheeks just looked so cute in every single hat.  Her mom brought a couple of outfits that were also super cute. Stay tuned to my Facebook page to see some of those posted later this week.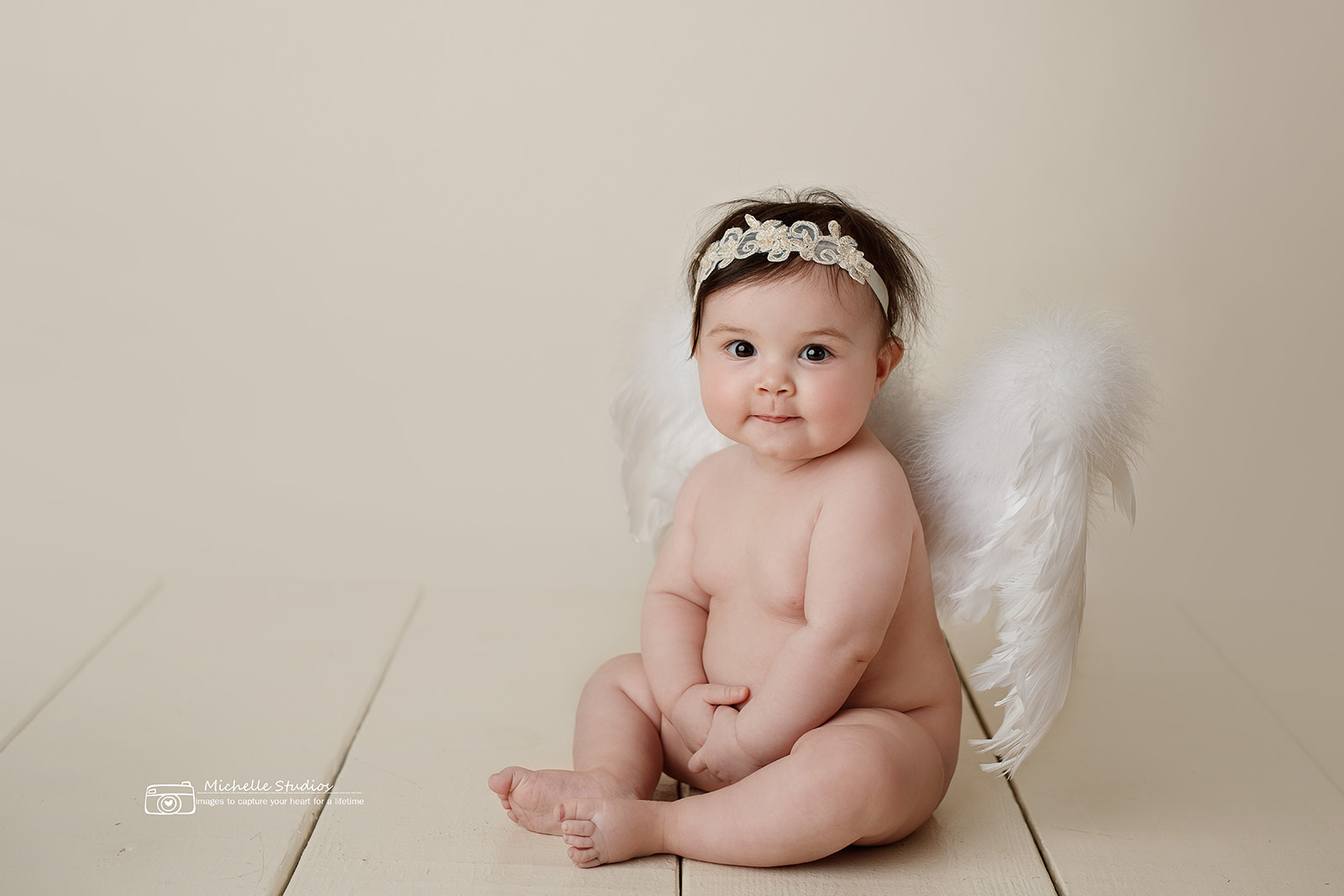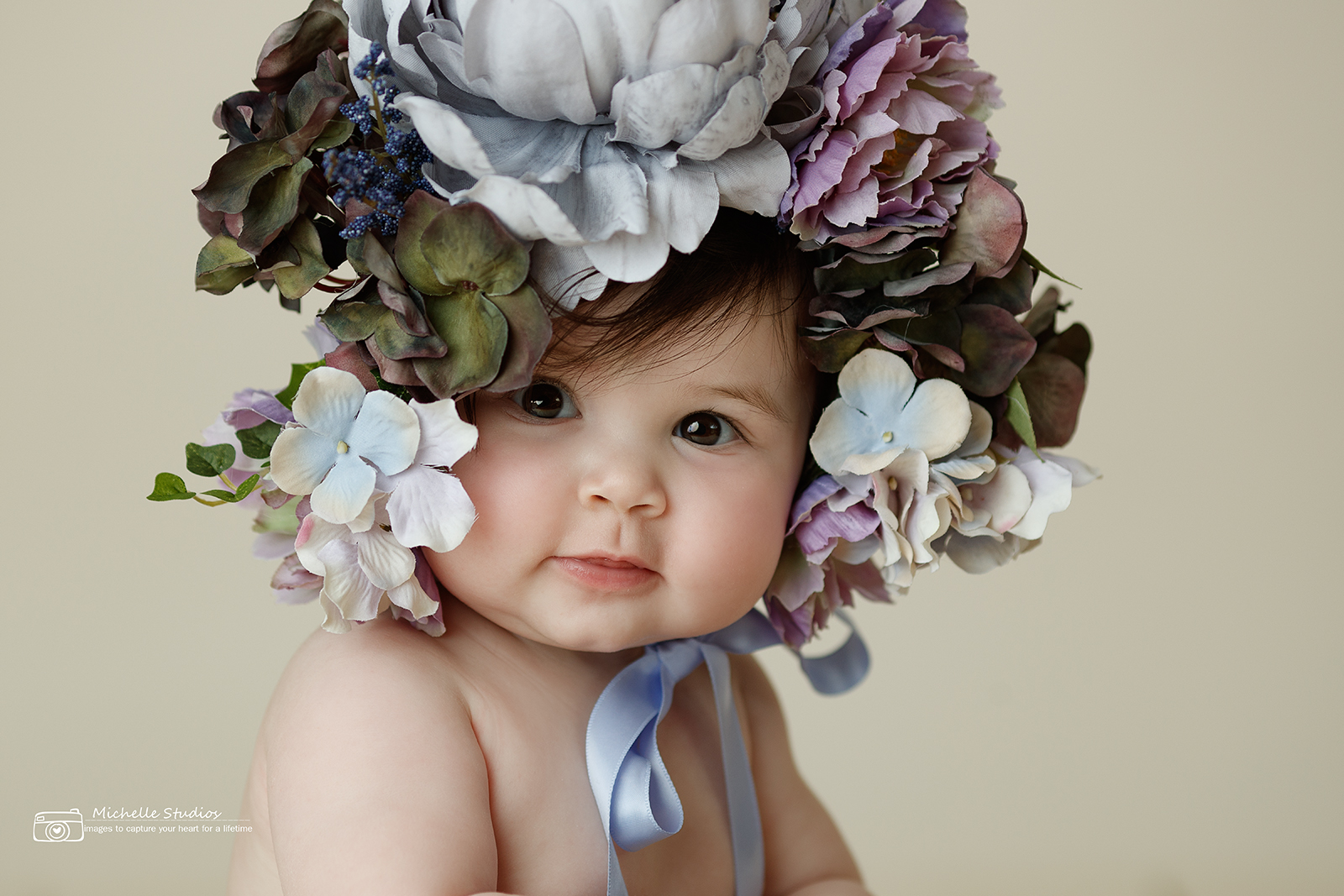 So that was Eliana now and here are a couple from then. These photographs are from her newborn session this summer.  Eliana, then and now… 
And these are her wonderful parents. I was so happy to meet them and am looking forward to many years of photographing their daughter.  We are already talking about her unicorn photo shoot when she is older.