Michelle's favorite subjects are babies. Michelle has been a Raleigh baby photographer for over fourteen years. She never gets tired of the job. Michelle is super excited about each new baby that comes in to be photographed.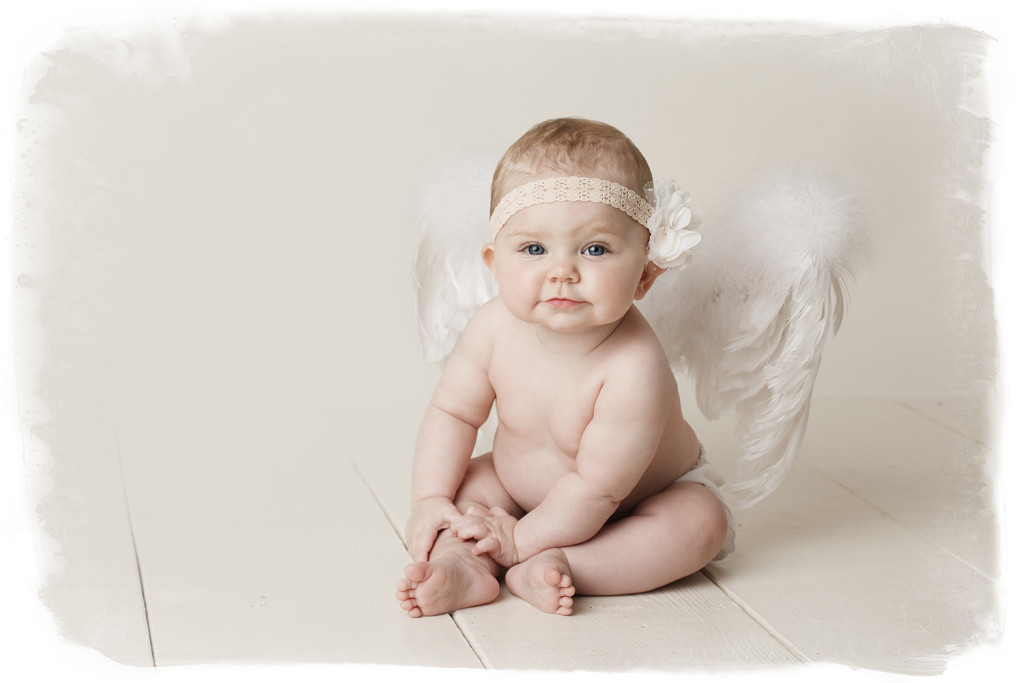 Michelle always recommends newborn baby portraits as that is her specialty.  She loves  five and six month old baby portraits. This is the time  for sweet belly and back shots.  Babies playing with their toes are so cute. She also has a large variety of baskets and buckets for posing at this age.
 Michelle highly recommends having your baby photographed when he or she is sitting up but not able to get around yet. Michelle states "If you were only going to have your baby professionally photographed twice in the first year, newborn and seven or eight months are the magic times for baby portraits." Babies are so sweet and cuddly at this age.  This is a great time to get a wide variety of images from your baby portrait session.  At this age, between seven and nine months, they just love attention. In most cases they have not yet developed stranger anxiety. The best part about this age is that they are so cuddly. Why? Because they are not yet mobile enough to work off the chub.  This makes for super adorable baby portraits.
How can a parent resist having baby portraits done at this age?
You can keep up with the most recent baby portraits on her Facebook page.