This is Ava Grace, a girlie girl.  She is such a little doll and here is our story.
Nine years ago I photographed a beautiful baby boy named Davin.  This is Davin.
Anyone who follows my work or has been in my studio has probably seen this portrait of Davin because  I  have a huge gallery wrapped canvas of this image in my newborn studio. It has also been featured on a set of my business cards for nine years He was and still is a doll.  I have continued to photograph Davin as he has grown to the 9 year old boy he is today. That 9 year old often scoffs at the image above hanging on the wall but I let him know it has a place of honor and has always been one of my favorite images.
Then in 2011 along came Dylan, another beautiful boy.
At this point I may have said, "hey guys, you are going to have to have another one so that you will also have a girl". I always noticed Jennifer looking at the tutus on the wall.  🙂
We had so much fun with Dylan, he has always and still is a camera ham, always full of cute smiles and lots of personality.
Two years later Jennifer called to tell me she was pregnant again and I was so excited because she and Jason have such sweet and beautiful children and I love photographing newborns.  Along came another gorgeous baby boy.  This is Daxton.  I am posting two images to show the wide variety of styles you can have with a newborn session. Mom loves the formal and mom and dad, oh and grandma are all sports fans.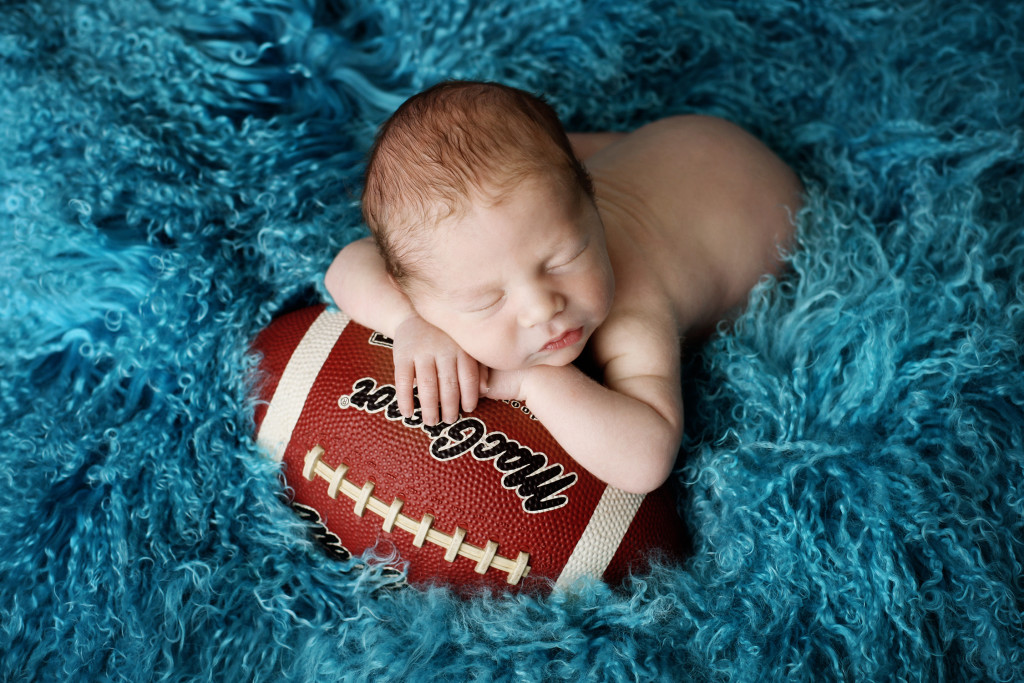 Again I teased Jennifer and Jason about having yet another baby because "we" just had to have a girl to photograph.
This past year Jennifer called to tell me she was expecting once again and it was a girl.  It was so exciting to photograph her newborn girl in my new studio in Raleigh.  These were from Ava Grace's newborn photo shoot.