Four years ago I moved my photography studio of 11 years from Holly Springs NC to Raleigh.  I loved my Holly Springs studio set up but had no real space to create the outside gardens that I really wanted to have for my newborn work.  My set up now is so nice.  I hired a contractor to convert a two car stand alone garage into a studio.  With his help and the help of friends and family we chemically cleaned the floor, ran additional electricity, insulated, built a faux wall and sheet rocked.  We painted and painted, the least favorite job in the process and placed all the mounting required to hold the back drops and equipment.  We added a nice walkway and I hung my portraits.  From the outside it looks like the garage that matches the house but from the inside it's just what I needed.
The real fun began with the newborn studio.  I have a four bedroom house so I set up one room as a separate studio for newborns.  It has a huge closet to store blankets, back drops and props and plenty of wall space for portraits.  It's so nice and cozy and a much more sterile environment for newborns as this special studio for infants does not have the high traffic of children that my bigger studio has.  The best part about my newborn studio are the gardens. I call them the Raleigh Fairy Gardens.  As I landscaped the areas I had my camera in my hand, always checking through the lens to see what the images will look like as I move flowers, bricks, logs, greenery and flag stone into specific spaces. An artist must first have a vision to be able to create art and I had the vision.  The very first thing I saw when I toured the property was the gorgeous grapevine.  It's huge.  I have since google mapped the area and it appears to be over 50 years old.  One side tipped years ago and forms a triangle kind of entrance into which I can place babies in baskets or bread bowls to get images such as this.  Of course I added plenty of flowers to the area under the vine.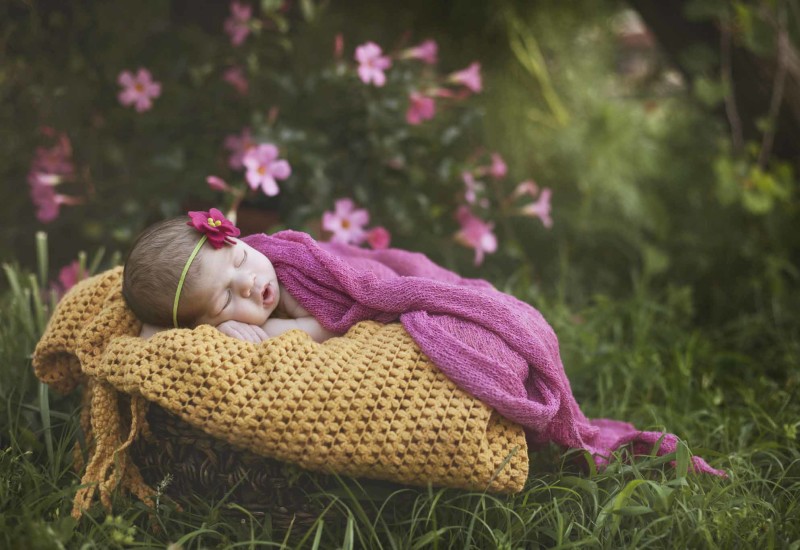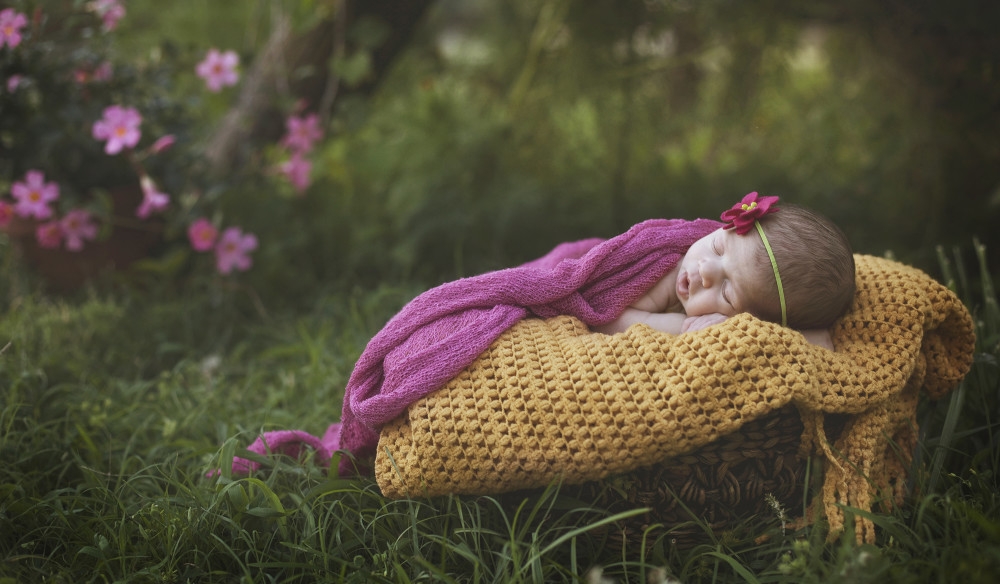 The size of the trunk is what tells me the vine is so old.  I just love to use it as a back drop for a portrait.
The next step was putting in an area with nice flag stone, plenty of interesting ground cover and flowers, flowers, flowers.  Not only did I use my camera as my guide but I made sure to place this in an area that gets shade early in the morning, because I believe that is the best time to photograph newborns and toddlers. I planted plenty of perennial plants and flowers so all through the spring, summer and fall new flowers are popping up. It's such a nice place to photograph a newborn but large enough for toddlers and young children as well.  This was the beginning of the Raleigh Fairy Gardens.
Over on the side of the property I have my ivy garden and tropical garden area.  So many people have asked me where in the world I take these images.  You will have to book to see, it's not what you would expect.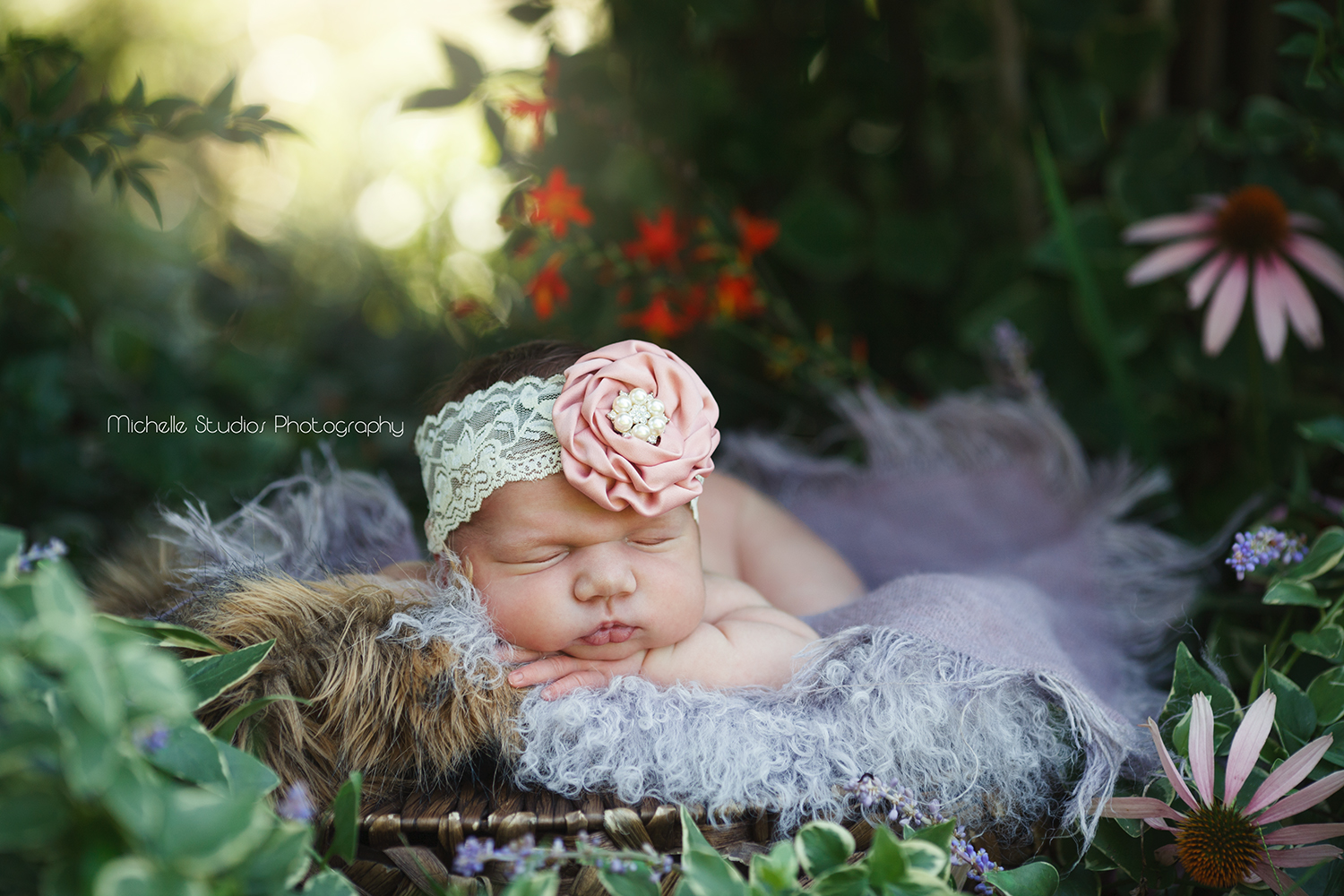 New at the end of 2017 and really coming to life in 2018 is my woodland fairy garden. It's a fantastic place to photograph little boys.  The set up is more wooded, logs, ivy and ferns. I just love it and it adds such a nice atmosphere to images.   My first portrait in that area was actually published in a photography magazine.  Isn't he just a doll?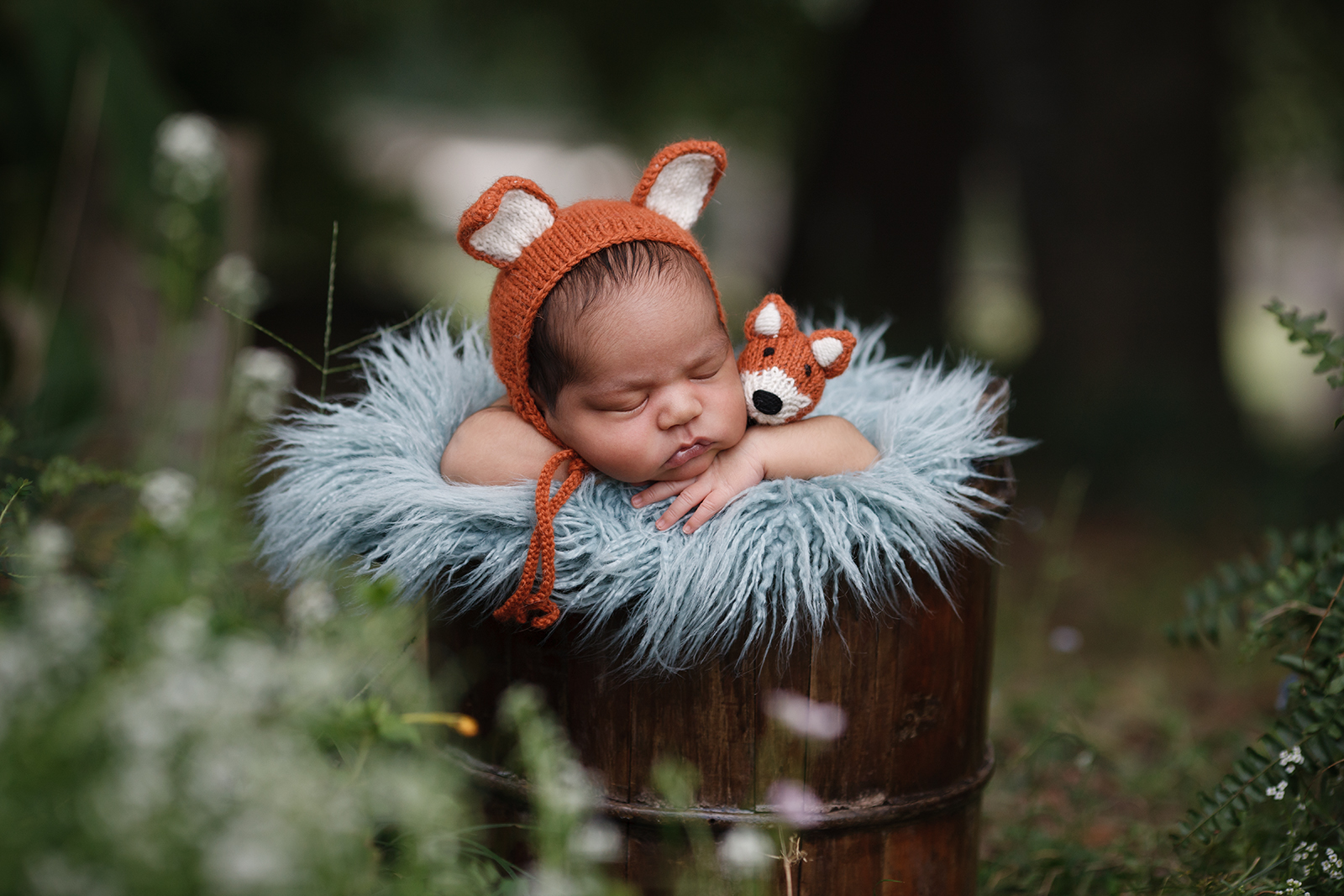 I hope to meet lots of sweet new babies this year of 2018.  Til the next post…. Michelle Studios